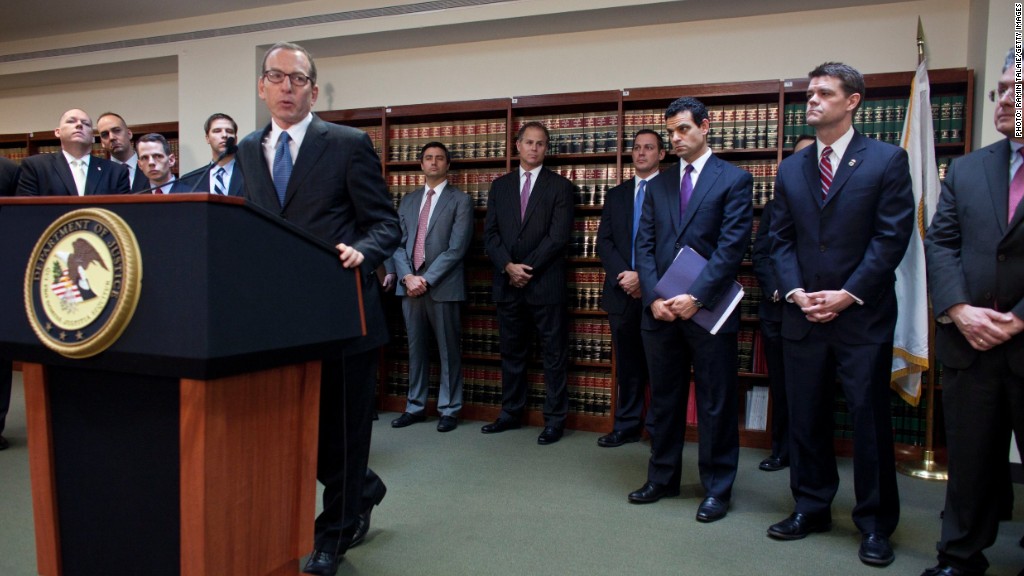 Federal officials expressed pride when they announced their $1.9 billion money-laundering settlement with HSBC.
But almost as soon as the news broke Tuesday, critics repeated the questions familiar in cases involving big banks: Why wasn't HSBC indicted, and why aren't any individuals being held responsible?
The deal "makes a mockery of the criminal justice system," said Jimmy Gurulé, a law professor at Notre Dame and former assistant attorney general.
As part of an agreement deferring its prosecution, HSBC admitted that executives for years ignored warning signs that drug cartels in Mexico were using its branches to launder hundreds of millions of dollars through the U.S. The bank also acknowledged that its international staff had stripped identifying information on transactions through the U.S. from countries including Iran and Sudan in order to evade sanctions.
Related: Growing costs for HSBC's laundry list of problems
To make matters worse, HSBC received multiple warnings. U.S. regulators ordered the bank in 2003 to strengthen its anti-money laundering controls, and did so again in 2010 after finding it had continued to ignore suspicious transactions.
"The record of dysfunction that prevailed at HSBC for many years was astonishing," said Assistant Attorney General Lanny Breuer. "Today, HSBC is paying a heavy price for its conduct."
Even though the settlement includes the largest forfeiture ever in a case involving a bank, there's debate over whether it truly represents a "heavy price."
"There appears to be an exception for employees of large banks that have engaged in particularly serious and egregious violations of the law," Gurulé said. "That's an insane policy."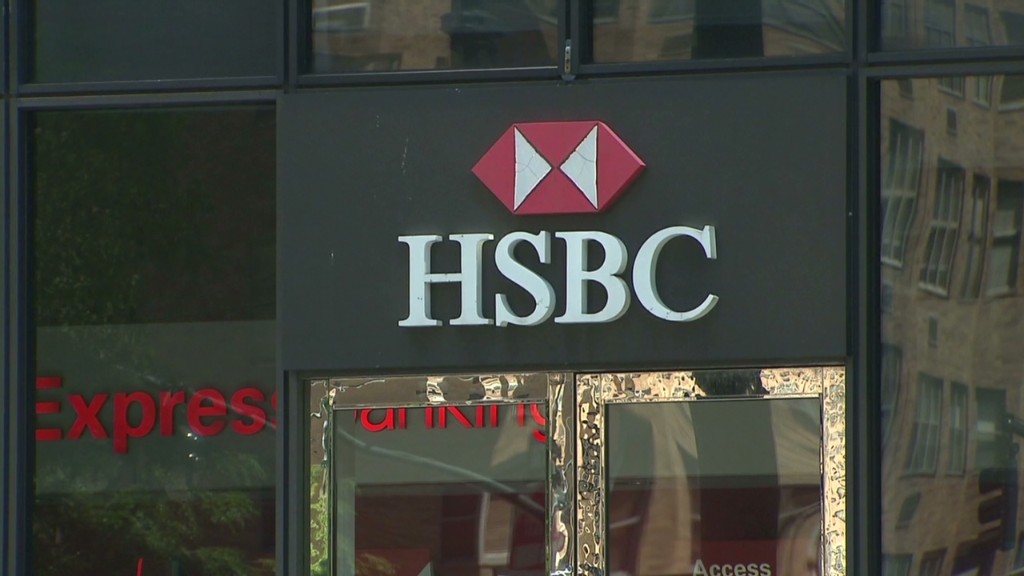 Besides the penalty, a record for money-laundering cases in the U.S., Breuer said HSBC compliance officials have had their bonuses clawed back, and most of HSBC's senior management has been replaced since the conduct at issue, which stretched from the mid-1990s to 2010.
"The HSBC of today is a fundamentally different organization from the one that made those mistakes," HSBC CEO Stuart Gulliver said in a statement Tuesday.
Related: HSBC unloads Ping An stake
Breuer hinted that one reason the U.S. might resist criminal prosecution of HSBC is concern that it could prompt the loss of the bank's U.S. charter and the shuttering of operations here.
There is precedent: Nick Harbist, a white-collar defense lawyer and former federal prosecutor, said law enforcement officials have been reluctant to indict companies since accounting firm Arthur Andersen essentially collapsed a decade ago -- taking down 25,000 jobs -- after being convicted in connection with the Enron scandal. The conviction was later overturned by the Supreme Court.
"Our goal here is not to bring HSBC down, it's not to cause a systemic effect on the economy, it's not for people to lose thousands of jobs," Breuer said. "The innocent people who would suffer don't deserve that."
HSBC could still be prosecuted if it violates the terms of its agreement with the government, and the deferred prosecution doesn't preclude cases against individuals.
While Breuer didn't rule such cases out, he offered little to suggest they're being built.
With respect to the Mexican transactions, he characterized the problem as corporate negligence.
"As bad as HSBC's conduct was, this is not a case where the HSBC people intended -- intended -- to create money laundering," he said. "They did not have the controls in place that they needed."
As for the transfers from countries under sanctions, Breuer suggested that the guilty individuals at London-based HSBC might not be subject to the relevant U.S. laws.
"There's no allegation that in the United States, where the people have the obligation, that they were aware of what was going on. Rather, our theory of this case ... is that the parent hid this from those in the United States," he said. "We are now holding the parent responsible for conduct that doesn't violate British law -- it violates American law."
Related: HSBC's troubles mount with Jersey client probe
HSBC's settlement dwarfs penalties in other recent money-laundering cases, though the $1.9 billion it will pay to the government is just a fraction of its $16.8 billion in profit last year. The burden ultimately falls to the bank's shareholders, but investors shrugged off the news, sending HSBC (HBC) shares 0.6% higher Tuesday in London and New York.