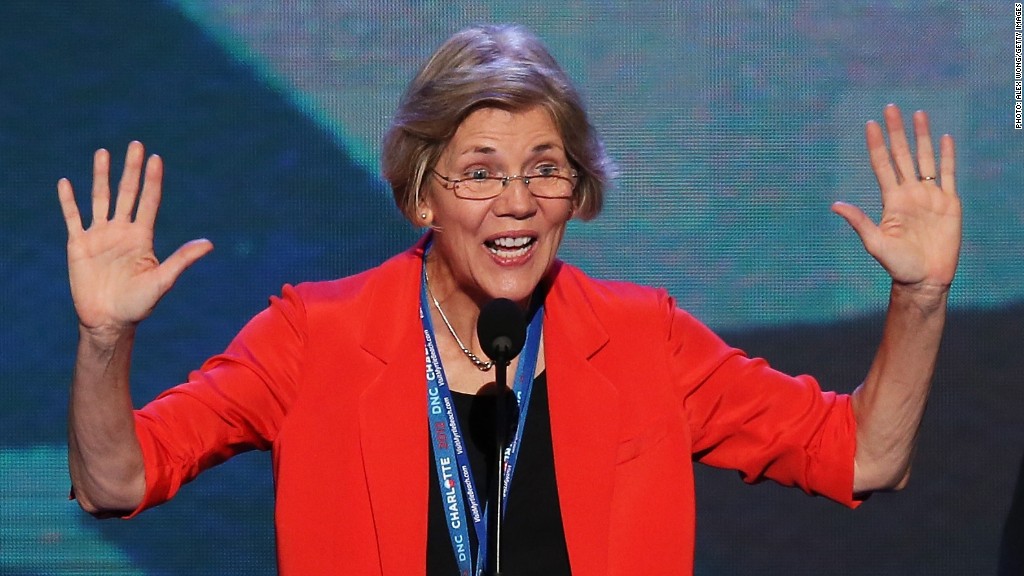 One of the toughest critics of Wall Street will soon be policing it.
Massachusetts Senator-elect Elizabeth Warren has been tapped for a seat on the Senate Banking Committee, the Senate Democrats' steering committee announced Wednesday.
Warren, a long-time Harvard Law School professor with expertise in bankruptcy and personal finance, was instrumental in the creation of the Consumer Financial Protection Bureau. Opposed by Wall Street lobbying groups, the bureau was created to protect Americans from unfair lending practices and bring transparency to financial products like home loans and credit cards.
Warren was once a leading candidate to head the bureau, but drew fierce opposition from Republicans, and President Obama ultimately nominated former Ohio attorney general Richard Cordray.
That left Warren to contest the seat of Scott Brown in what was the most expensive Senate race of this election cycle, according to campaign finance watchdog the Center for Responsive Politics. Brown counted Wall Street firms like Goldman Sachs (GS) and JPMorgan (JPM) among his top contributors.
Warren hasn't been shy with her criticism of Wall Street. Writing in Politico last year, she said there had been "little action when it comes to holding large financial institutions accountable for breaking the law."
"It is past time that we stop talking about accountability and start demanding it from those who broke the system," she wrote.
Her banking committee assignment is bound to please her supporters, who had been calling for it since her victory last month.
"[C]lose your eyes, imagine Elizabeth Warren facing down banksters, with subpoena power," one petition in support of her appointment on liberal website Daily Kos read.
Warren has also been nominated to serve on the Senate's Aging Committee and the Committee on Health, Education, Labor, and Pensions. The assignments are still subject to approval from the full Democratic caucus and a resolution from the full Senate.
"America's middle class has been squeezed hard, and there's a lot we can do to level the playing field for families," Warren said in a statement Wednesday. "I'm eager to get to work and to join the Banking, HELP, and Aging Committees because each will give me a chance to fight for Massachusetts families."