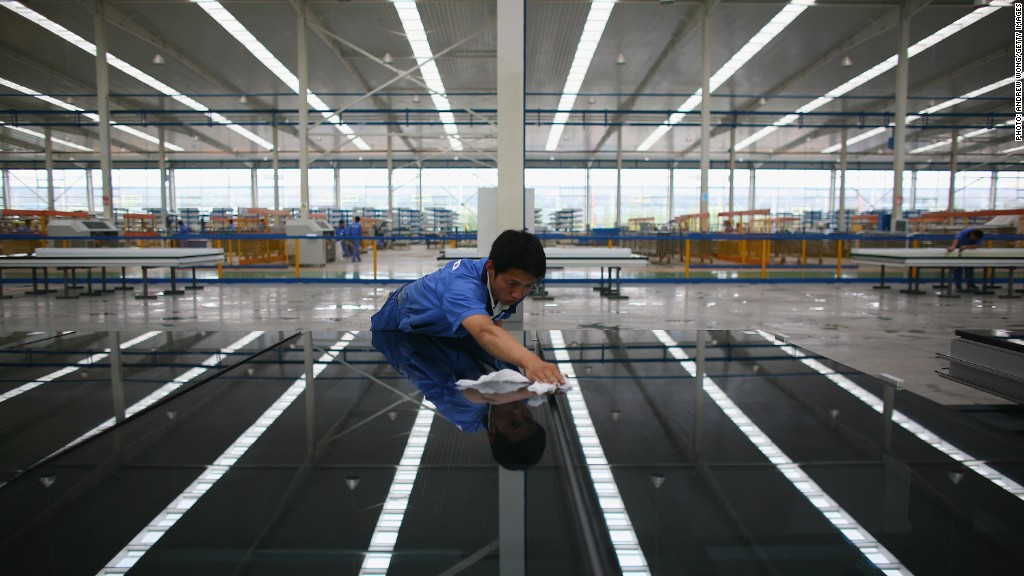 China's manufacturing sector continued to improve in December, according to a key early indicator.
HSBC said its initial Chinese purchasing managers' index, or PMI, rose to a 14-month high of 50.9 in December from 50.5 last month. The reading was above 50, meaning that manufacturing is now in a state of accelerated expansion. The bank's final reading for the month will be released in January.
Hongbin Qu, an economist at HSBC, said the report confirms that China's economy is "gaining momentum" -- primarily due to increasing domestic demand.
China's economy has grown at an average of around 10% a year for the past three decades, allowing the country to rocket past international competition to become the world's second largest economy. Along the way, China's markets have opened to the rest of the world, trade has increased dramatically and many of China's citizens have joined an emerging middle class.
But growth slowed to 7.4% in Beijing's most recent GDP report as weak demand -- especially in the eurozone -- weighed on exports.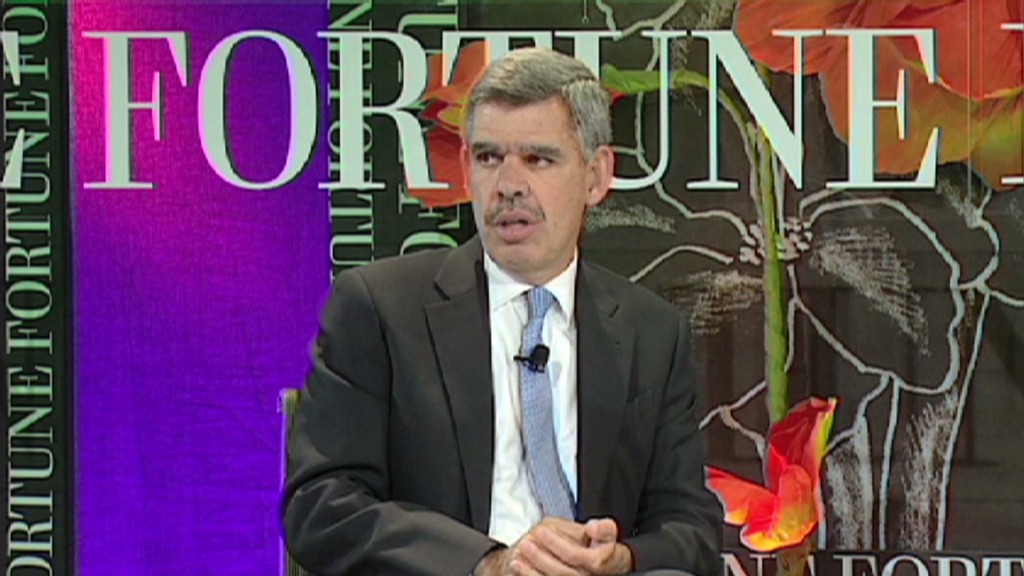 The downturn, however, is beginning to look like a temporary phenomenon. China's economy is heavily dependent on the manufacturing sector, which appears to be mounting a recovery.
Related: Chinese firms go on U.S. spending spree
Yet HSBC's Qu cautioned that the sector is not in the clear.
"The drop of new export orders and the downside surprise of November exports growth suggest the persisting external headwinds," he said.
The prescription for further improvement, Qu said, is a continuation of the government's stimulus efforts.
"This calls for Beijing to keep an accommodative policy stance to counter-balance the external weakness, provided inflation stays benign," he said.