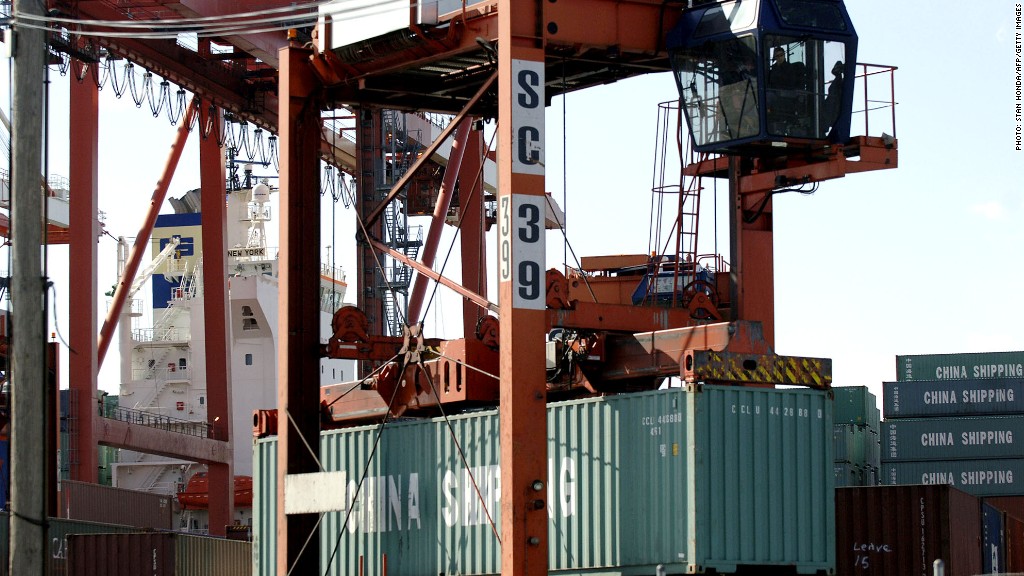 The nation's economy could take another multi-billion dollar hit if the International Longshoremen's Association goes on strike at the end of this month at the nation's major East Coast and Gulf Coast ports.
The contract between the ILA and the U.S. Maritime Alliance, which negotiates on behalf of management of the ports, terminals and shipping lines, is due to expire at 12:01 a.m. on Dec. 30. It covers the 14 major ports stretching from Boston to Houston.
Billions of dollars worth of imported goods, from clothing and toys to televisions and furniture, come into the country through these ports. They also accept many materials crucial to keeping U.S. factories running, such as auto parts and heavy machinery. Over half of the ocean cargo containers coming to and from the United States go through the East or Gulf Coast ports, according to the Journal of Commerce.
Closing these ports would cost U.S. businesses billions of dollar a day in lost sales, and force them to pay more to re-route containers through the West Coast.
Negotiations have been going on since late March, and union membership has authorized a strike if there is no agreement in the mediated talks now taking place.
While there are 14,500 members of the ILA who could go on strike, tens of thousands of other workers who handle the freight, such as truckers, railroad and warehouse workers, could also find themselves temporarily out of work if a strike cuts off the flow of cargo.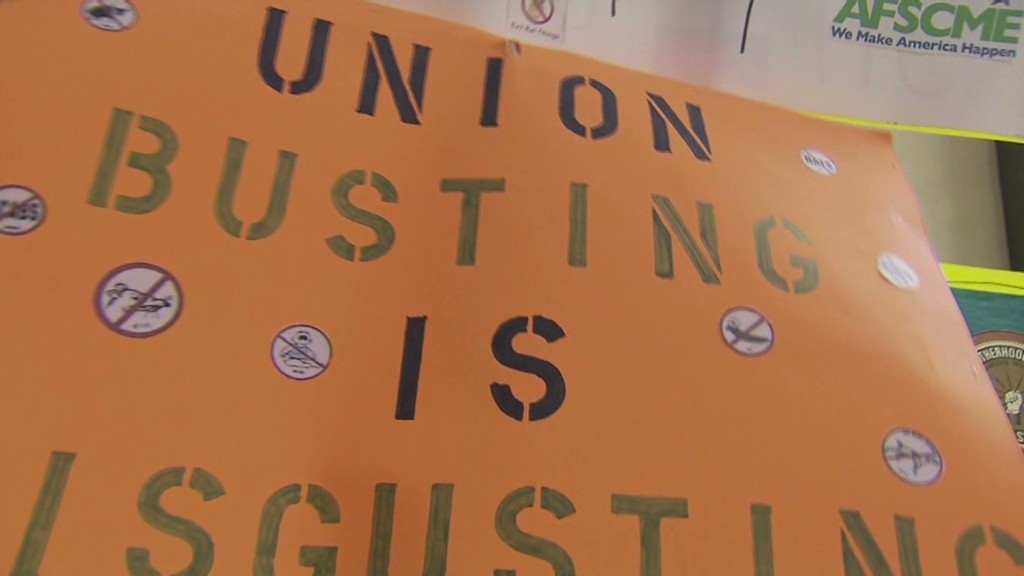 And many of the nation's major companies would take a bottom line hit, said Sandra Kennedy, president of the Retail Industry Leaders Association, in a letter urging the two sides to settle.
That trade group includes retailers such as Wal-Mart Stores (WMT), Target (TGT), Home Depot (HD) and Whole Foods (WFM), and manufacturers like Energizer (ENR) and VF (VFC), which makes North Face and Wrangler clothing.
"It is vital that a disruption of business is prevented on the Eastern seaboard to avoid further negative impacts on our fragile economy," she said in the letter.
At issue is management's demand to cap payments that are made to longshoremen based on the volume of containers they load and unload, estimated at about $15,000 a year per employee. That's in addition to the average ILA salary of $100,000 in wages, and more than $20,000 in benefits.
A walkout would come on the heels of an eight-day strike that ended last week at the Ports of Los Angeles and Long Beach.
Related: Behind strikes at Wal-Mart, McDonald's and the ports
"There hasn't been an East Coast strike since '77, but it's got people very worried," said Jon Gold, vice president of supply chain and customs policy for the National Retail Federation.
If there is a strike, President Obama can use his powers under the Taft Hartley Act to order the dock workers back to work. He refused to do that during the the LA/Long Beach strike, but those ports account for a smaller portion - 35% - of U.S. container shipping.
Ed Sands, a logistics analyst at consultant Procurian, said he believes that Obama will have no choice but to use Taft-Hartley, even if it risks angering his supporters in labor.
"It'd be very hard for him to defend workers making the sums that they make when they are shutting down a good chunk of the economy," he said.
Even if the ILA is ordered back to work, they could go back on strike at the end of an 80-day cooling off period, which would only prolong the uncertainty.
"Shippers will continue in this ambiguous supply chain environment that they've been living with all summer and all fall," said Sands.