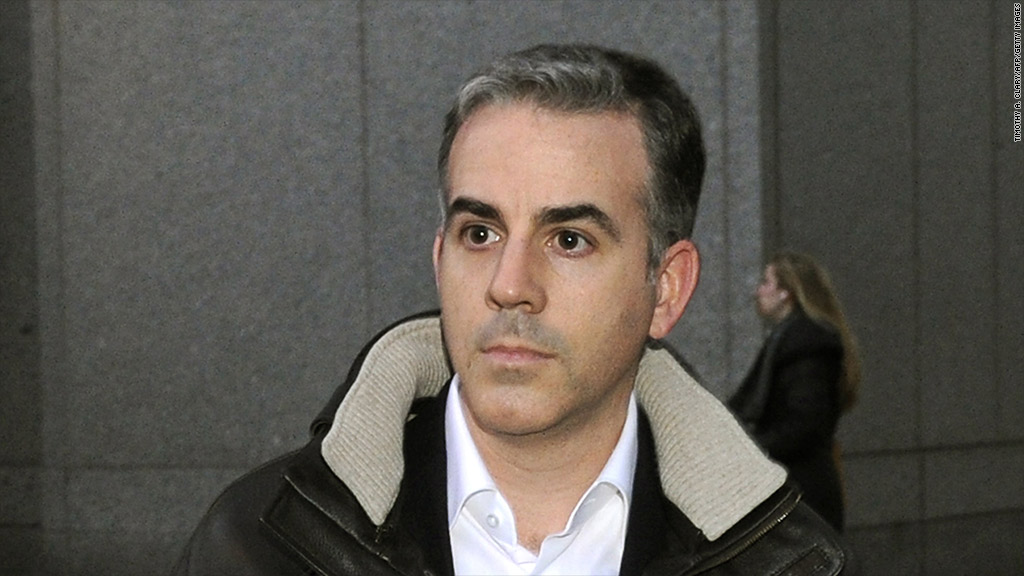 Two former hedge fund managers were convicted Monday in an insider trading case that prosecutors have called "a stunning portrait of organized corruption on a grand scale."
The two men -- Anthony Chiasson, who co-founded the Level Global hedge fund in 2003, and Todd Newman, a former portfolio manager at Diamondback Capital -- are the latest scalps in the government's ongoing insider trading crackdown. Prosecutors have now secured 71 insider-trading convictions since August 2009.
Chiasson and Newman were charged along with six other people for allegedly sharing inside information on the stocks of tech firms Dell (DELL) and Nvidia (NVDA). All told, prosecutors claimed, the scheme generated more than $70 million in illegal profits.
"Like scores of privileged professionals before them, Newman and Chiasson are finding out the hard way that the opportunity cost of gaining an illegal edge in the market is the loss of one's liberty," Preet Bharara, the Manhattan U.S. attorney, said in a statement.
The two are scheduled to be sentenced in April.
Stephen Fishbein, a lawyer for Newman, declined to comment. A lawyer for Chiasson did not immediately respond to a request for comment.
Related: SEC closer to taking action against SAC Capital
The six others charged in the case have already pleaded guilty. One of them, Jon Horvath, previously worked at a subsidiary of billionaire investment mogul Steven Cohen's SAC Capital Advisors.
Federal officials have been circling Cohen's firm for years in search of evidence of insider trading. Last month, they charged a former portfolio manager from an SAC subsidiary with participating in a $276 million insider trading scheme, though Cohen himself has not been accused of wrongdoing.
Chiasson was a trader at SAC before starting Level Global.