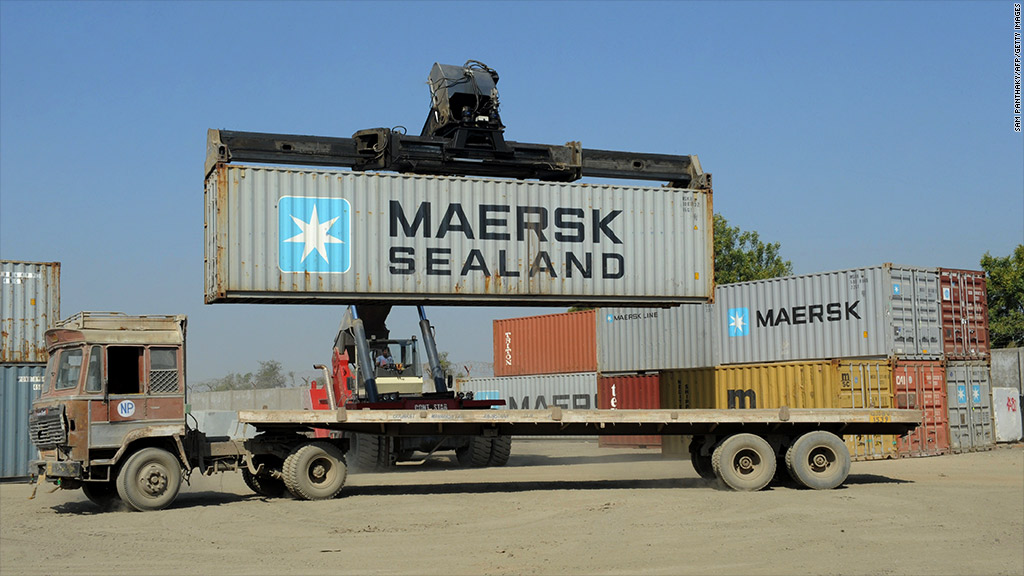 India's economy will grow by about 5.8% this year, representing the slowest rate of growth in a decade, according to revised official forecasts.
The country's finance ministry said Monday it was expecting India's growth rate to accelerate slightly in the second half of its financial year, which ends in March 2013. But gross domestic product will still only expand by 5.7% to 5.9% annually, compared with an earlier forecast of 7.6%. The last year growth was weaker was 2002-03.
India has recently enacted reforms to allow more foreign investment in the retail sector but more will need to be done if the world's second most populous nation is to return to the near double-digit rates of growth seen in previous years.
Related: Fiscal cliff imperils Asian economies
Growth has slowed in India because of a sharp drop in exports, stalled investments and a fall in business sentiment due to the slow pace of reform and high interest rates.
The revised official forecast is consistent with the most recent growth projections from the IMF, which were lowered in October due to the drags on business sentiment and investment and a weaker external environment.
The Reserve Bank of India (RBI) has been reluctant to cut interest rates but lower inflation could pave the way for an easing in monetary policy in the first half of 2013, economists say.
India is also battling to keep borrowing under control. It is seeking to curb subsidies and sell stakes in a number of state-owned firms in an attempt to cap the budget deficit at 5.3% of GDP in 2012-13.