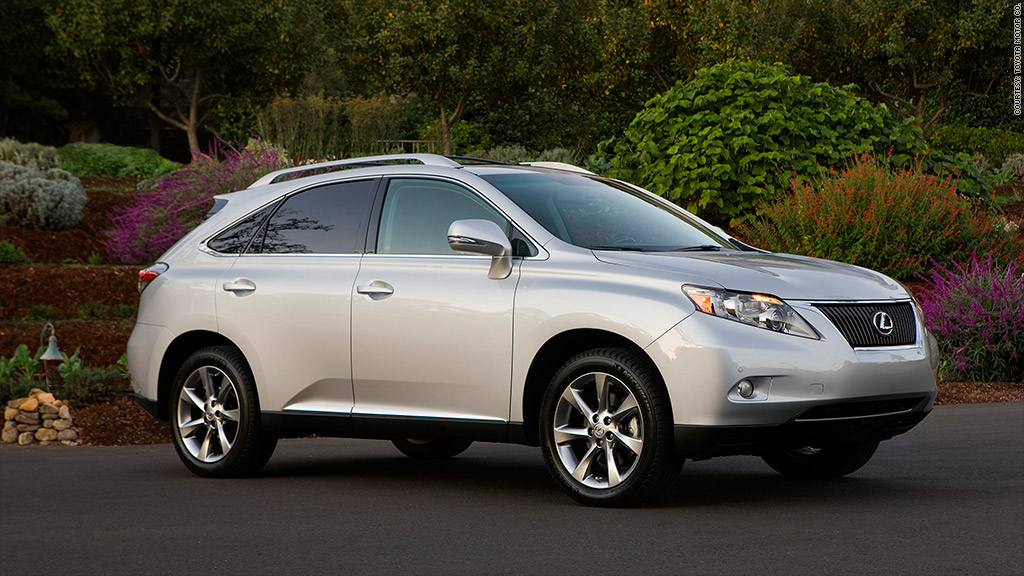 Toyota Motor has agreed to pay a record $17.4 million to the National Highway Traffic Safety Administration for problems that led to a 2012 recall in one of its Lexus models.
That's the largest fine allowed by law for a single investigation.
The federal safety agency says that Toyota (TM) failed to report in a timely manner a safety defect related to its floor mats with the Lexus RX 350 crossover vehicle that could trap the vehicle's accelerator pedal and cause unwanted acceleration. The agency began noticing the problem in vehicle owner questionnaires and in May it questioned Toyota on the issue.
A month later Toyota advised NHTSA that it was aware of 63 alleged incidents since 2009 involving the floor mat in model year 2010 Lexus RX 350s. In June Toyota announced a recall of just over 150,000 of both the gas and hybrid versions of the vehicle.
Toyota once had among the best reputation for vehicle quality and safety but it has been dogged by significant recall problems over the last three years. It has already announced the recalls of more than 10 million vehicles worldwide for various problems so far this year.
In 2010, Toyota paid a total of $48.8 million as a result of three separate investigations into pedals being caught in floor mats, sticky pedals and steering relay rod problems. Those recalls caused Toyota to briefly stop selling many models as it addressed problems, and its sales plunged in the wake of the negative publicity about the safety issues.
Related: Luxury cars flunk tougher crash test
Toyota issued a statement about the NHTSA fine, saying it did not admit to any wrongdoing as part of the settlement.
"We agreed to this settlement in order to avoid a time-consuming dispute and to focus fully on our shared commitment with NHTSA to keep drivers safe," said Ray Tanguay, chief quality officer of Toyota North America, in the company's statement.
NHTSA said that Toyota has agreed to make internal changes to their quality assurance and perform a review of safety-related issues as part of the latest settlement.