If you pledged cash for a crowdfunded product, be prepared to be very, very patient: A CNNMoney examination of the top 50 most-funded projects on Kickstarter found that 84% missed their target delivery dates.
It sounds like a dream for artists and entrepreneurs: Set up a webpage hawking your project and raise cash in small increments from enthusiastic fans. The market's pioneer and biggest player, Kickstarter, has served as the conduit for $376 million in fundraising since it went live in 2009, funding nearly 34,000 projects.
The site's killer feature is its simplicity. Creators describe their project, set a fundraising goal, and announce their target shipping date. Backers pledge money in exchange for rewards like a fresh-off-the-production-line copy of the item being created.
Albums, movies, games and new gadgets are especially popular. It's all-or-nothing: If a project doesn't reach its funding goal, no one's credit card is charged.
The small amounts individual backers chip in add up fast. The 50 Kickstarter projects CNNMoney examined collectively raised $40.3 million from more than 413,000 backers.
Raising money, though, is only half the battle. The most successful crowdfunders convince thousands of supporters to buy into their vision. If it fails to become a reality -- at least in the timeframe backers expect -- things can get ugly.
CNNMoney contacted the creators of the 50 highest-funded Kickstarter campaigns with estimated delivery dates of November 2012 or earlier to determine their shipping status. We found that only eight of those 50 projects hit their deadline.
Fifteen of the 50 projects haven't yet shipped. Among the 27 projects that shipped but went out late, the median delay was two months, although some outliers took much longer. The most delayed project in our data set, a home espresso machine being developed by ZPM Espresso, is nine months overdue and doesn't expect to ship until mid-2013.
"To say we've learned a lot about engineering, design, manufacturing, marketing and customer service is ... well ... an understatement so extreme as to be laughable," ZPM Espresso's founders wrote in a recent update to their Kickstarter backers.
Related story: 9 reasons Kickstarter projects ship late
There's a caveat to CNNMoney's findings. Kickstarter's top-funded projects mainly fall into the tech, design and video game categories, while the vast majority of the site's overall project base remains focused on artistic endeavors. Those art projects typically draw far less cash and less attention than product campaigns. They may also have a better shipping track record.
Still, the long list of delays raises a troubling question: Why are so many crowdfunded projects blowing their deadlines?
Over and over in our interviews, the same pattern emerged. A team of ambitious but inexperienced creators launched a project that they expected would attract a few hundred backers. It took off, raising vastly more money than they anticipated -- and obliterating the original production plans and timeline.
Take Oculus Rift, a virtual reality headset designed by 20-year-old Palmer Luckey. He planned to make a few hundred headsets by hand. Then Kickstarter backers pre-ordered 7,500 units.
"In the first 24 hours, everyone is happy and slapping your hand," says Oculus CEO Brendan Iribe. "And 48 hours later, the reality sets in. There's a bit of fear: We're going to have to make all of these."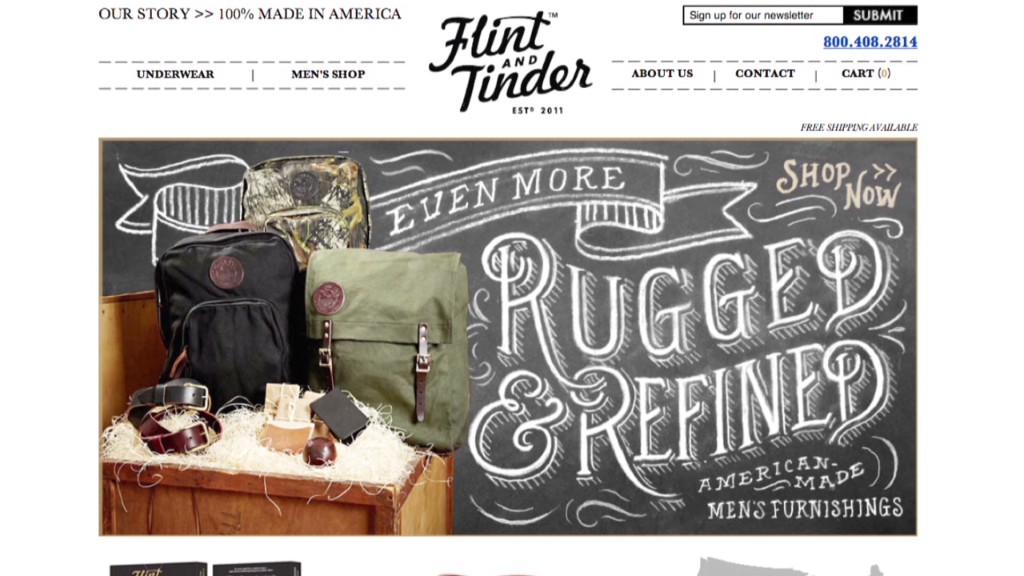 When plans get pushed, not all backers are understanding. Oculus Rift was supposed to launch in November -- just two months after its Kickstarter campaign ended -- but the company is now aiming at a March 2013 shipping date.
"Kickstarter should alter their rules to include a section that limits postponing the delivery date," backer Martin F wrote on Oculus Rift's Kickstarter page. "If you postpone by 100% of the original delivery date, you are a scam."
That's not how Kickstarter works, Kickstarter co-founder Yancey Strickler responds. Backers are signing up to participate in the development process, including all of its obstacles and setbacks.
"If you want a watch, you can go buy a watch," Strickler says. "People turn to the analogs of consumer behavior, as if this is a Wal-Mart online store. Kickstarter isn't a perfect analog to anything like that. It's something new."
Strickler thinks that paying too much attention to deadlines draws focus away from where it belongs: on the "journey" to launching a new creation.
"When we go see a movie, we don't think about how long the post-production took," he says. "We don't look at the Sistine Chapel and think, 'This took four years,' or however long it took."
Still, Strickler acknowledges that the growing discussions around what Kickstarter's creators promise versus what they actually deliver is something the company "has been paying attention to, and they're something we should talk about."
It's certainly been a topic of interest in the media, and even in academia.
CNNMoney's findings echo those of Ethan Mollick, a researcher at the University of Pennsylvania who recently published a study showing that 75% of Kickstarter projects don't ship on time. He based his conclusions on a sample of 471 projects in the tech and design categories.
Mollick sees the next year as a pivotal one.
"This is what's going to determine whether crowdfunding becomes a viable option for entrepreneurs: Do [backers] view themselves as patrons, the way Kickstarter started out? Or do they see themselves as customers who bought a product, or investors who should have a say in where the company is going?" Mollick says.
Overwhelmingly, Mollick thinks that Kickstarter donors feel they're customers or investors who are owed something -- and when projects don't go according to plan, some feel cheated.
"Managing expectations is extremely hard," says Brook Drumm, creator of 3-D printer Printrbot, which sent out its first shipments several months late. "This isn't like buying something on Amazon. You try to source everything you need on time, you get everything for 1,400 3-D printers in one room ... gosh, it's so hard."
Casey Hopkins, the creator of the iPhone holder Elevation Dock, had many sleepless nights.
"I had this vision: If we ship late or people don't like it, the entire Internet will be outside my house with pitchforks and torches," he says. "I can't even articulate the pressure. It's not for the faint of heart."
Kickstarter takes a 5% cut of each funded project, but it makes clear in its service terms that it isn't responsible for anything that happens after the cash changes hands. It won't get involved in disputes between users.
The company recently hammered the point home with a blunt post titled: "Kickstarter Is Not a Store."
The post's catalyst was made crystal clear in its first line: "It's hard to know how many people feel like they're shopping at a store when they're backing projects on Kickstarter, but we want to make sure that it's no one."
Mollick, the UPenn researcher, applauds the effort but is skeptical that a blog post alone can turn the tide.
"Kickstarter is not a store, but boy, it sure feels like a store to the people who back it," he says.
Peter Hauser, whose Cookoo watch ran into a series of unexpected setbacks, says "people are not very forgiving right now."
An iPhone-linked Cookoo shipped two months late, and a planned Android version is on hold until Cookoo's developers can find workarounds for a software problem created by Android's latest update.
"We're very open about the situation," Hauser says. "We feel like it's better to be transparent but admittedly, because of the Android thing, it's been less than positive in terms of the reaction."
Creators point out that these sorts of setbacks are par for the course with complex manufacturing projects. Idan Beck, creator of the gTar digital guitar, says he's been "basically commuting to China" to troubleshoot glitches that popped up in production. He expects the first batch of gTars to be finished in late December, three months after his original delivery target.
"We believe the only thing worse than shipping late is shipping a bad product," he says.
Even Mollick thinks some of the criticism is overblown.
"Have a little sympathy for the people who create the projects," he says. "Think of how many ventures in the 'real world' fail."