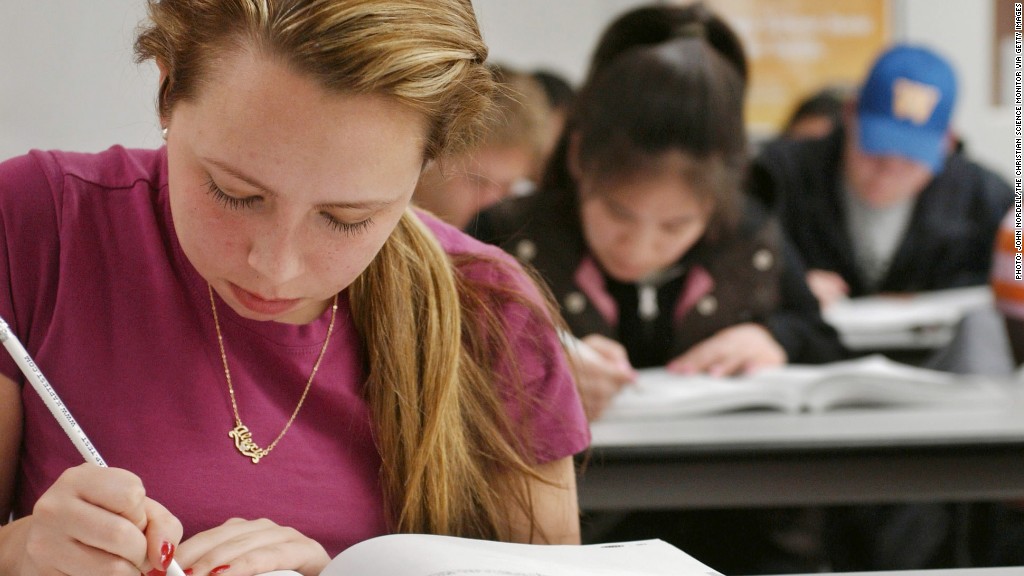 The former owner of test preparation firm Princeton Review agreed Thursday to pay up to a $10 million fine to settle charges it overbilled New York City schools for tutoring students it never saw.
The firm had a contract to provide tutoring to students at low-performing schools in the city from 2006 to 2010, according to federal authorities. Authorities said the firm routinely falsified entries on the attendance forms to inflate the number of students that had attended. The site managers were pressured by their supervisors to maintain high daily student attendance, and some were threatened with termination and pay cuts if they did not.
"Every dollar wrongly taken in this case was taken from a child who was entitled to help in achieving academic success and through that a better life," said Preet Bharara, the U.S. Attorney in Manhattan. "Sadly, the fraud here happened on a massive scale."
Related: For-profit colleges fighting back hard
The settlement of civil charges was with Education Holdings 1, which in May of this year agreed to sell its Princeton Review brand to Boston-based private equity firm Charlesbank Capital Partners. Education Holdings 1 will pay at least $1 million in civil penalties as part of the settlement, and up to $9 million more depending on the money it receives for the sale of remaining assets of the company.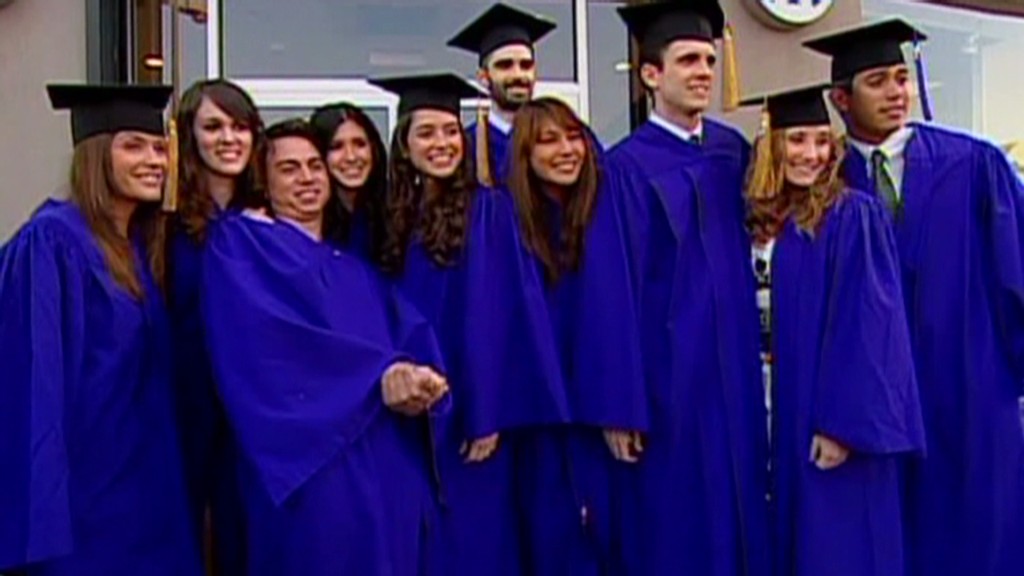 The sale took place soon after the fraud charges were first filed. The current company operating under the Princeton Review name is unaffiliated with the company settling the charges. The sale included the Princeton Review brand name, its network of teachers and its well-known test preparation books and college guides.
"We can categorically state that we would never tolerate the fraudulent business practices that were claimed in the lawsuit," said Scott Kirkpatrick, the president of the new company. "We are relieved that these issues have been brought to a satisfactory resolution for all parties involved."