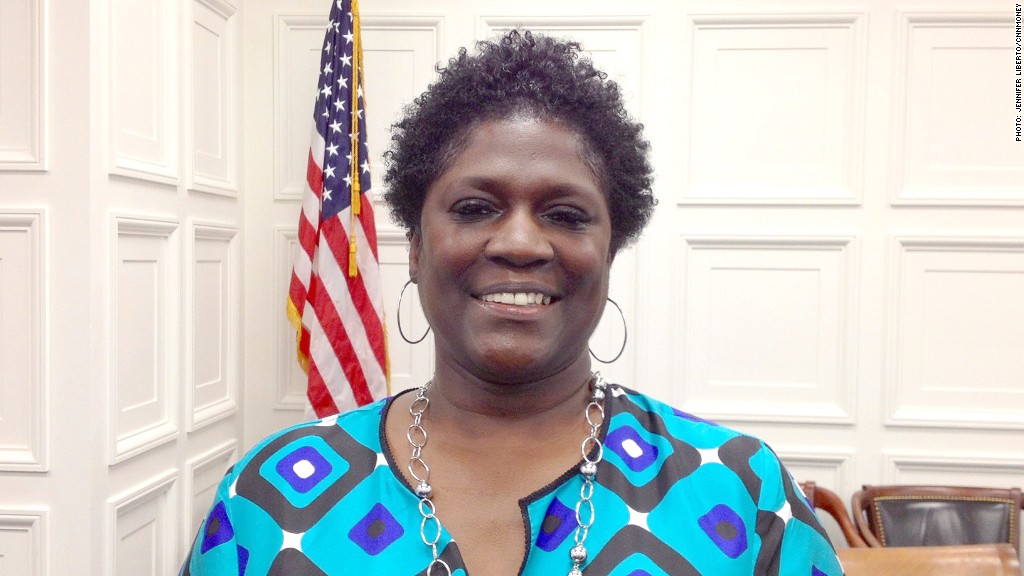 This could be Karen Duckett's worst New Year, ever.
Duckett, 51, of Laurel, Md., is among 2.1 million jobless Americans whose unemployment benefits will end on Dec. 29, if Congress doesn't act.
After a 30-year career, managing housekeeping staff at a retirement community, Duckett was laid off last year. Despite looking for a job every day, she hasn't been able to find work. Duckett says if her unemployment benefits run out, she and her 14-year-old grandson, who lives with her, won't have enough money to eat.
"It's been a very difficult year," Duckett said. "The check keeps a roof over our head. ... I can't even imagine what we're going to do without that check."
She is among 2.1 million Americans who will no longer be able to apply for unemployment benefits in the New Year. Another 1 million people who don't have jobs will also exhaust their state benefits in early 2013 and lose their benefits, according to the National Employment Law Project, an advocacy group.
During the recession, as unemployment rates rose over 10%, the government put in place an emergency program to extend federal benefits to the jobless, whose state unemployment insurance had run out. Currently, federal unemployment benefits are available for up to 47 weeks, depending on the state.
The cost to extend the benefits by another year is $30 billion, according to the Congressional Budget Office. It's a little piece of the $7 trillion in tax increases and spending cuts that will take effect as part of the fiscal cliff. It's also a relatively small cost compared to other expenses, such as the payroll tax cut, which will cost $115 billion.
Majority of Americans have received government aid
Democrats have championed an extension of the benefits. President Obama said Wednesday during a press conference that he wasn't willing to give tax breaks to millionaires while "not providing unemployment insurance for 2 million people who are still out there looking for work."
Republicans have been cool to the extension. They say they're open to the idea only if it doesn't add to federal deficits. Finding $30 billion to "pay for" rising deficits could be tricky enough to scuttle a deal.
Several economists have said the economic recovery needs it.
"It is important to continue on with the emergency unemployment insurance program. It is providing a boost to economic growth," said Mark Zandi, chief economist of Moody's Analytics.
If Congress does extend unemployment benefits, it would be the 10th extension since the Great Recession began in December 2007. Congress first enacted an extension to the federal benefits package in June 2008.
Some 40% of the roughly 12 million people currently unemployed have been jobless for more than six months, according to NELP.
Duckett is one of the long term unemployed. That's why she hit Capitol Hill on Tuesday, along with 50 other unemployed workers -- organized by the Philadelphia Unemployment Project. The advocacy group hoped their stories would push lawmakers to work toward a deal to extend federal benefits until the economy improves.
"I opened my mailbox a week ago and got the notice warning me that I would not be receiving any more checks," said Duckett, a breast cancer survivor, with tears streaming down her cheeks. "That gives me two weeks to see what we're going to do."