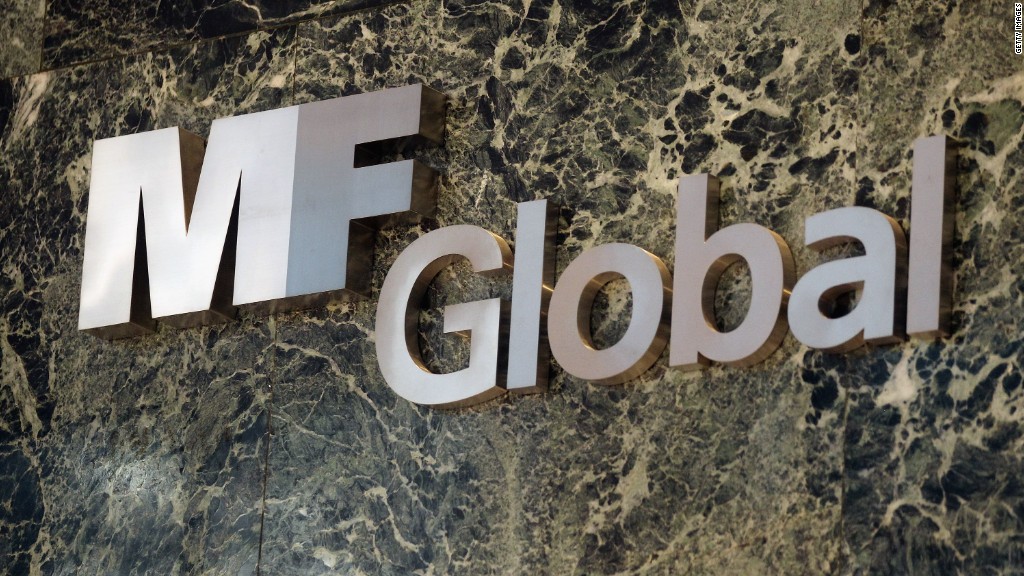 More customers of bankrupt firm MF Global are closer to getting some of their money back.
The trustee trying to recover funds for MF Global customers announced that a settlement was reached on Friday. Under the deal an estimated $500 million to $600 million will be returned to the U.S. brokerage estate, which has been giving money back to customers.
Many of the firm's roughly 38,000 customers were left in the lurch after MF Global collapsed in October 2011, when its disclosure of billions of dollars worth of bets on risky European debt sparked panic among investors.
The firm was left scrambling for cash to make good on its obligations and ended up tapping customer funds, failing to replace them in violation of industry rules and leaving a shortfall of $1.6 billion.
Customers who traded on U.S. exchanges have since received roughly 80% of their money back. But customers trading on foreign exchanges have just recovered 5%.
James Giddens, a trustee appointed to unwind MF Global's estate, said in a statement that the deal resolves disputes between MF Global's brokerage division and its London operations. He said the agreement would result in "significant" additional payouts for clients.
The deal must be approved by a U.S. bankruptcy judge, who is expected to hear the case at the end of January.