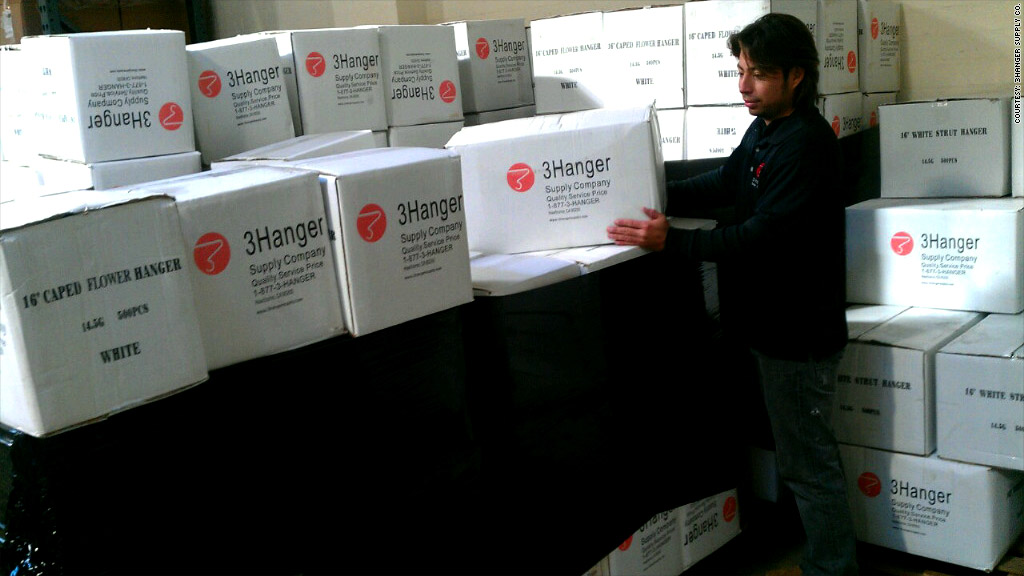 Six months after the United States slapped duties on some imported wire hangers, American dry cleaners and hanger suppliers say they're now paying more for hangers across the board, squeezing their profits and leading many to consider jacking up their rates.
In June, the U.S. imposed temporary duties as high as 187% on hangers from Vietnam, a top exporter of wire hangers, after finding that the country was unfairly subsidizing its hanger exports. In mid-January, the U.S. will announce whether these duties will become permanent.
The trade penalty has triggered a hanger shortage and pushed up wholesale prices, said Sam Monempour, vice president of 3Hanger Supply Company. His company is paying 10% to 15% more on average for new hangers.
3Hanger used to buy all of its hangers from Vietnam. Not anymore. Some of 3Hanger's Vietnamese suppliers have either shut down completely, or relocated their manufacturing to Cambodia or Mexico to escape U.S. tariffs.
To recoup some of the rising supply costs, Monempour's company has upped its prices 1% to 2% to customers like Flora Yadegar, who operates four dry cleaners in California.
Related story: Your dry cleaning bill's about to get worse
Yadegar has tacked on 10 cents per garment to her dry cleaning prices since July to offset the higher costs. She uses as many as 500 hangers a day in her busiest location, and her bill for hangers has been steadily increasing, rising about 25% over the past five years, she said.
The added cost is putting more pressure on her business, which has been struggling in recent years, said Yadegar, 55.
Her average customer is spending $20 to $25 a week, down from $40 a week. "I used to get two suits and 8 shirts a week," she said. "Now I get maybe one suit and four shirts."
"We're already paying more for electricity, salaries, chemicals," she added. "I'm losing customers, my business is going down."
Across the street from one of her locations, two rival shops went out of business this year. While that helped bring in more customers, they didn't spend enough to boost her revenues much.
At another location, she's only making enough to pay rent and her workers. She's considering closing that shop.
Indeed, many dry cleaners are struggling these days, and higher hanger prices aren't helping, said Harry Kimmel, spokesman for industry trade group Dry Cleaning and Laundry Institute.
"The economy has hurt the industry. People aren't dry cleaning as much," said Kimmel, adding that his organization has seen membership fall steadily in recent years. "Some dry cleaners are leaving the industry and moving on to something else. Others can't afford to stay in business."
Related story: China tariffs could slam U.S. solar panel firm
Willie Gillard, 58, owns and operates Community Cleaners in Marion, S.C.
Like Yadegar, Gillard is paying more for hangers. "I used to get 500 hangers for $40. Now I get about 250," he said.
Gillard, who opened his dry cleaning business only this May, is worried. Gillard launched the firm after retiring from a 40-year factory job, hoping the business would keep him busy during retirement and help bring in some extra income.
Lately, he's feeling a little nervous about his decision because his costs are rising and he's not making any money yet.
He's debating raising his prices, but hasn't done it yet because two other dry cleaners in the area have kept their prices steady.
"I have to stay competitive [with them] or I won't get more customers," he said.