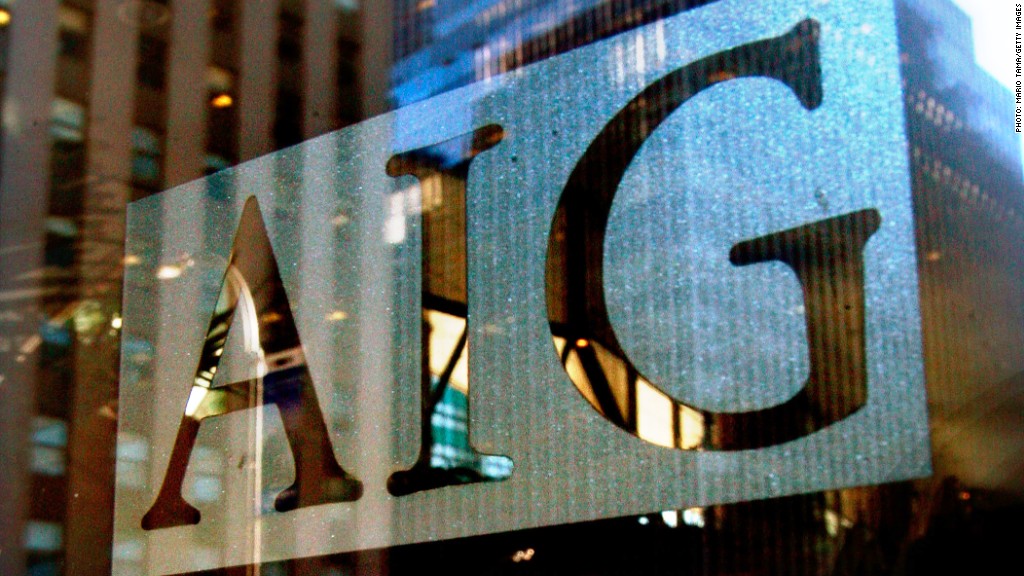 Insurance giant American International Group wants taxpayers to know that it really appreciates the nearly $200 billion bailout that it received from the U.S. government, and that the Treasury Department actually turned a multi-billion dollar profit on the deal.
AIG (AIG) said it is launching an advertising campaign on Tuesday with the following message: "Thank You America."
Until recently, the U.S. government owned as much as 92% of AIG. The insurer nearly collapsed in fall 2008, threatening to further damage an already-fragile global financial system before the U.S. government stepped in.
Not only did AIG pay the money back, but the company says that U.S. taxpayers netted a $22.7 billion profit from the deal.
The company said the ad campaign presents a positive portrait of AIG as it "helps American communities rebuild -- acting as the lead insurer at the new World Trade Center, helping Joplin, Missouri, come back from a devastating tornado in 2011, and assisting the East Coast as it recovers from Hurricane Sandy."
The ads will run for two weeks on television during programming like the NFL playoffs and the Today Show, in most major U.S. newspapers and online.