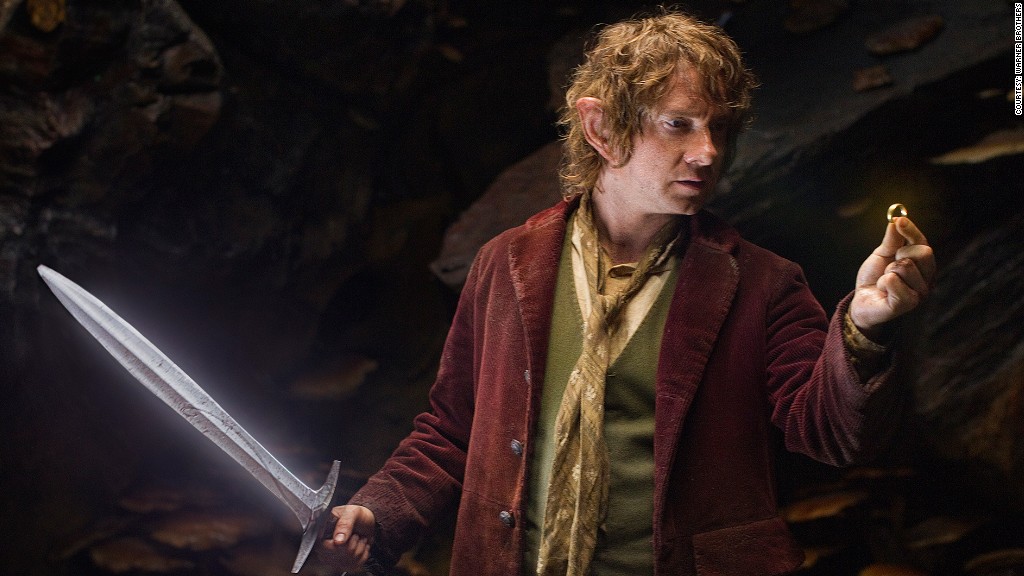 U.S. moviegoers bought a record $10.8 billion in movie tickets in 2012, with the number of tickets sold rising for the first time in three years.
The ticket sales increase to 1.36 billion is particularly impressive, said Paul Dergarabedian, box office analyst for Hollywood.com. While it's well short of the record 1.58 billion tickets sold in 2002, it's tougher to attract moviegoers to theaters in an age of video streaming on computer tablets and large screen HD televisions.
"If you think back to 2002, those technologies were just starting to emerge," he said.
The year's box office record helped by a record 11 blockbusters that did $200 million or more of domestic ticket sales, led by "The Avengers" from Walt Disney Co. (DIS), which did $623 million of sales in the U.S. alone. The final blockbuster of the year was "The Hobbit, An Unexpected Journey" from Warner Bros., which like CNNMoney is a unit of Time Warner (TWX). It has sold $222 million of tickets in its three weekends as the top-grossing movie.
The shift to digital projectors in a majority of theaters allowed operators to quickly add additional screens for the blockbusters to meet demand from advance ticket sales. And the growth of social media has helped to feed demand to see the biggest blockbusters in theaters.
"It's the audience that is molding the success at the virtual water cooler," said Dergarabedian.
Related: The force is strong with Disney's Lucasfilm purchase
Strong overseas sales allowed three movies - "The Avengers," "The Dark Knight Rises," also from Warner Bros., and Sony's (SNE) "Skyfall" to top $1 billion in worldwide ticket sales. Even a domestic bomb, Disney's "John Carter," was able to end up with worldwide box office of $283 million thanks to strong overseas sales.
"I didn't see the European economy hurting the big blockbusters playing over there," said Dergarabedian.
Dergarabedian thinks another record year lays ahead in 2013, with a number of high-profile sequels set to hit theaters, including new Thor, Ironman, Superman, Star Trek and Hunger Games films. He's forecasts 2013 box office of $11 billion, and a rise in the number of tickets sold in back-to-back years for the first time in more than a decade.
That could help the stocks of movie studios and movie theater chains continue to post gains.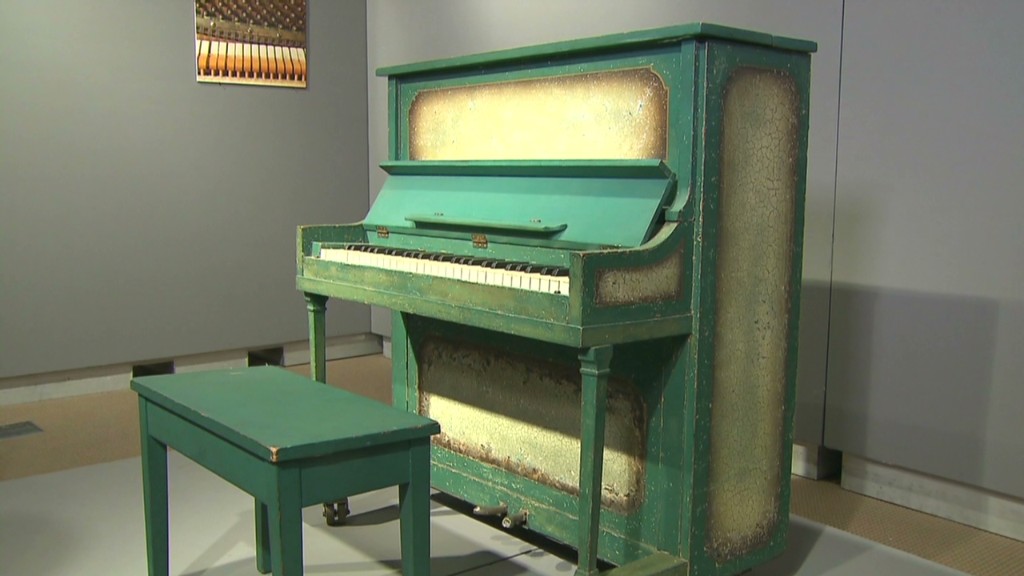 Lions Gate Entertainment (LGF) the independent studio, behind both the "Twilight" and "The Hunger Games" movies, enjoyed nearly a doubling of its stock price. Media conglomerates that own major studios, including Comcast (CMCSA), News Corp. (NWS), Disney and Time Warner, all had shares rise 30% or more during the year.
Among theater operators, Carmike Cinemas (CKEC) shares more than doubled while Regal Entertainment Group (RGC), Cinemark Holdings (CNK) and large- screen theater operator IMAX (IMAX) all gained 15% or more.