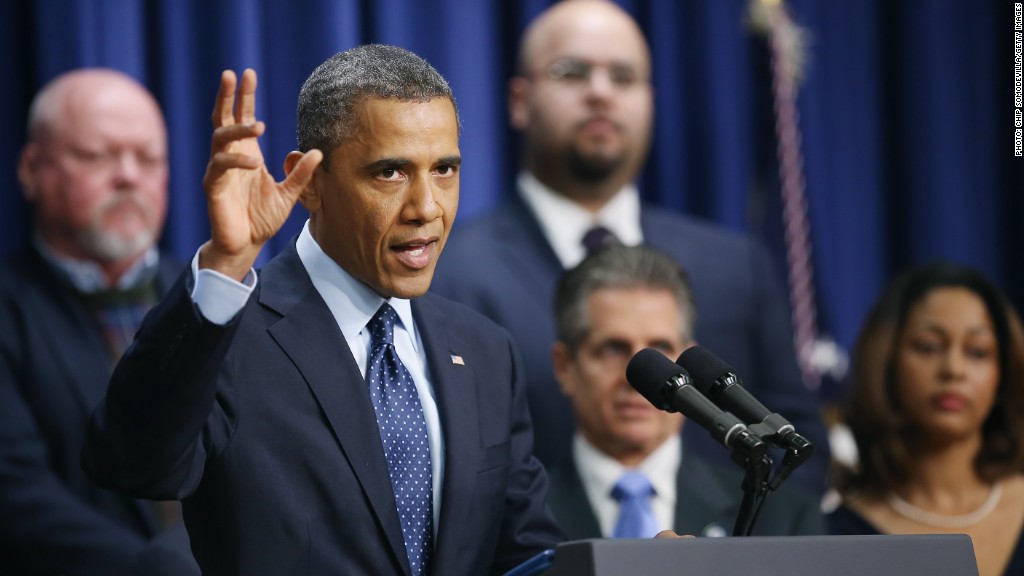 Federal workers are bracing for furloughs that could start to take place in the next few months if Congress doesn't replace massive budget cuts scheduled to begin Wednesday.
Even as a fiscal cliff deal was beginning to emerge Monday afternoon, lawmakers and the president still lacked agreement to stop measures carving some $110 billion in spending power from federal budgets each year over the next decade through automatic cuts.
President Obama dubbed the sequester cuts akin to "using an ax instead of a scalpel" on the budget in a Monday speech, while announcing a deal was close.
"Some of these spending cuts that Congress has said will automatically go into effect have an impact on our Defense Department, but they (also) have an impact on things like Head Start," an educational program for poor children, Obama said. "That is a piece of business that still has to be taken care of."
The move, called a sequester, would force agencies to cut some 8% to 10% from their budgets. Several departments, including Defense, NASA and Agriculture, started to tell employees on Dec. 20 that they might have to resort to furloughs.
Related: What if there's no deal on fiscal cliff
The Office of Management and Budget did not return calls and e-mails requesting comment. But the office said last week that agencies must give at least 30 days' notice to employees for a furlough that would last less than 22 work days; 60 days' notice is required for longer furloughs.
Federal workers have been told to go to work Wednesday as usual. Most experts and agency chiefs have said they doubt cuts would take place immediately.
"I do not expect our day-to-day operations to change dramatically on or immediately after January 2, should sequestration occur," said Secretary of Defense Leon Panetta in a Dec. 20 letter.
However, that department is preparing to notify its civilian workforce, some 800,000 employees, that "furloughs are almost certain to occur" if Congress can't stop the massive cuts, a senior defense official told CNN.
That official said that civilian defense furloughs could last 3 weeks for impacted employees.
National Treasury Employees Union National President Colleen M. Kelley said she talked to the White House budget office Friday and was told that unions like hers would be notified before agencies start notifying furloughs.
"They stated that on Jan. 2, the operations of government will not change dramatically, noting that there will be time to continue to finalize budget plans," Kelley said. "While they are still hopeful that a deal can be reached, the officials said they are taking prudent action so agencies can be prepared for this contingency."
Both the White House budget office and federal agencies have some latitude to postpone the cuts from occurring "for several weeks if necessary," said OMB Watch, a group that monitors the federal budget.
In his Monday speech, Obama said that any deal to stop the sequester would need to be balanced, "meaning that revenues would have to be part of the equation in turning off the sequester and eliminating the spending cuts."
-- CNN's Mike Mount contributed to this report.