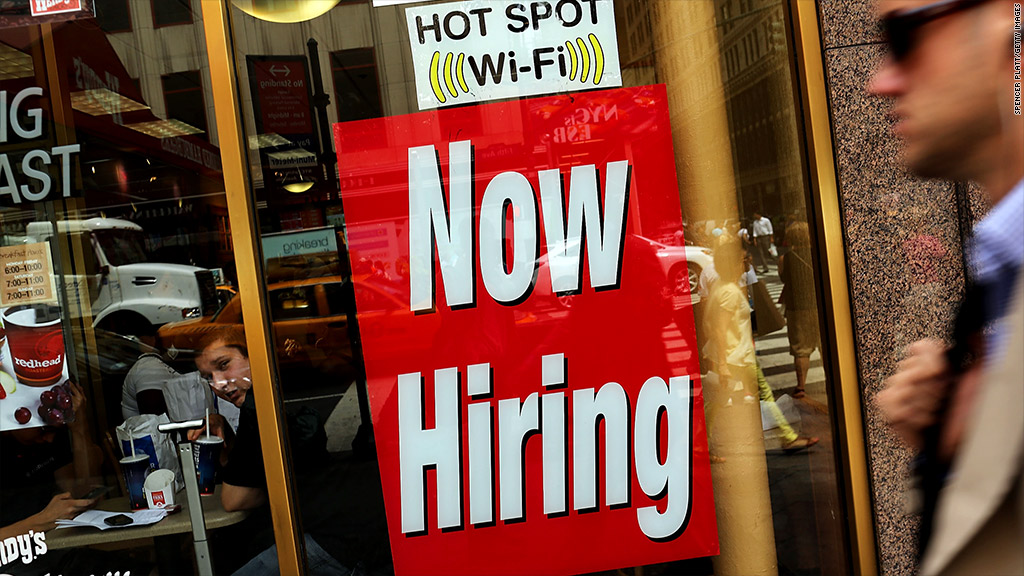 What fiscal cliff fears?
Private sector employers ramped up their hiring in December, according to a report released Thursday by payroll processor ADP.
Employers added 215,000 jobs in the month, ADP said, beating economists' forecasts of 140,000. That's a substantial pick-up in hiring since November, when private employers added 148,000 jobs.
Medium-sized businesses with between 50 and 500 employees were the biggest job creators, adding nearly half of all new jobs. Meanwhile, smaller businesses added about 25,000 employees and larger businesses added 88,000 employees.
"The job market held firm in December despite the intensifying fiscal cliff negotiations in Washington," said Mark Zandi, chief economist of Moody's Analytics, which computes the data along with ADP. "Businesses even became somewhat more aggressive in their hiring at year end."
Zandi noted stronger hiring in the construction sector as an encouraging sign, although rebuilding after Hurricane Sandy likely gave those figures a temporary boost. ADP's data shows 39,000 construction jobs were added in December.
The report comes a day before the government's official monthly jobs report, but economists are skeptical about comparing the two reports. ADP looks at only private sector employers, whereas the Labor Department also includes government jobs.
Related: Federal workers breathe sigh of relief
Meanwhile, seasonal adjustments in the month of December often make for a wide disparity between the two reports. Last year for example, ADP predicted private sector employers added 325,000 jobs. A day later, the Bureau of Labor Statistics said private companies created only 212,000.
And in December 2010, ADP's numbers for private payroll growth were 184,000 higher than the government's official numbers.
The BLS revises its numbers several times, and after the revisions, the reports align more closely. ADP also changed its methodology two months ago, hoping to bring the two reports closer in line.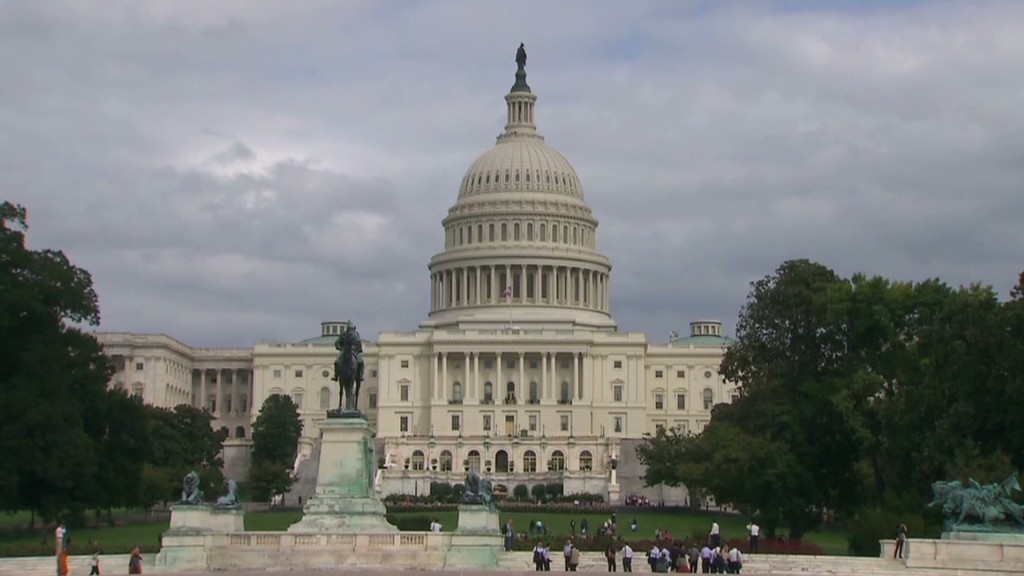 Nevertheless, economists still caution against using ADP's number to predict the official government figures.
"We would emphasize that the recent changes to the ADP report, which brought it more in line with past BLS data, do not necessarily make it more useful for forecasting the BLS series," said Cooper Howes, U.S. economist for Barclays Capital in a note to clients.
Economists surveyed by Briefing.com predict Friday's report will show 150,000 jobs were created in December, including the private sector and the government.
Hiring at that level is in line with the monthly average for 2012 overall, and marks no major change in job market conditions.
Initial claims rise
A separate report also released Thursday showed 372,000 people filed first-time claims for unemployment benefits last week, up 10,000 from the previous week.
The weekly initial claims data is known for being especially choppy during holiday weeks. To smooth out the volatility, economists prefer to look at a four-week moving average instead.
That number was 360,000 last week, barely changed from a week earlier.
Meanwhile, 3.2 million people continued to file for a second week or more of unemployment benefits in the week ending December 22, up by 44,000 from a week earlier.