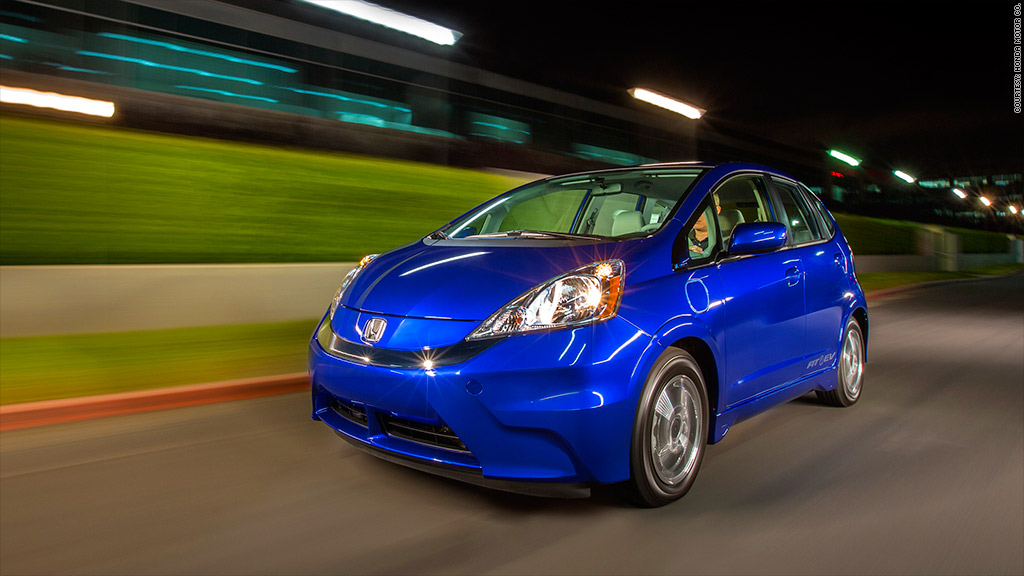 Your streets may get a little noisier, if the Department of Transportation gets its way.
The DOT's National Highway Traffic Safety Administration proposed new safety standards that set minimum sound requirements for electric and hybrid cars when traveling under 18 miles an hour.
As it stands now, automakers are responsible for setting their own volume levels, which are not regulated.
When traveling at low speeds, electric and hybrid vehicles don't rely on traditional gas- or diesel-powered engines, which makes it difficult for pedestrians to hear them as they approach.
A 2009 NHTSA study found that hybrid electric vehicles were more likely to be involved in pedestrian accidents than regular vehicles.
NHTSA estimates that the proposed regulations would lead to 2,800 fewer pedestrian and bicyclist injuries per model year of hybrid vehicles.
"Safety is our highest priority, and this proposal will help keep everyone using our nation's streets and roadways safe, whether they are motorists, bicyclists or pedestrians, and especially the blind and visually impaired," said Transportation Secretary Ray LaHood.
Related: Toyota reveals self-driving car
The standards would require any electric car to be detectable under a wide array of street noises and background sounds when traveling at low speeds. Auto manufacturers would choose an approved sound or set of sounds for a given make and model of car.
"Our proposal would allow manufacturers the flexibility to design different sounds for different makes and models while still providing an opportunity for pedestrians, bicyclists and the visually impaired to detect and recognize a vehicle and make a decision about whether it is safe to cross the street," said NHTSA administrator David Strickland.
The proposal is being sent to the Federal Register today, and the public will have 60 days to submit comments.