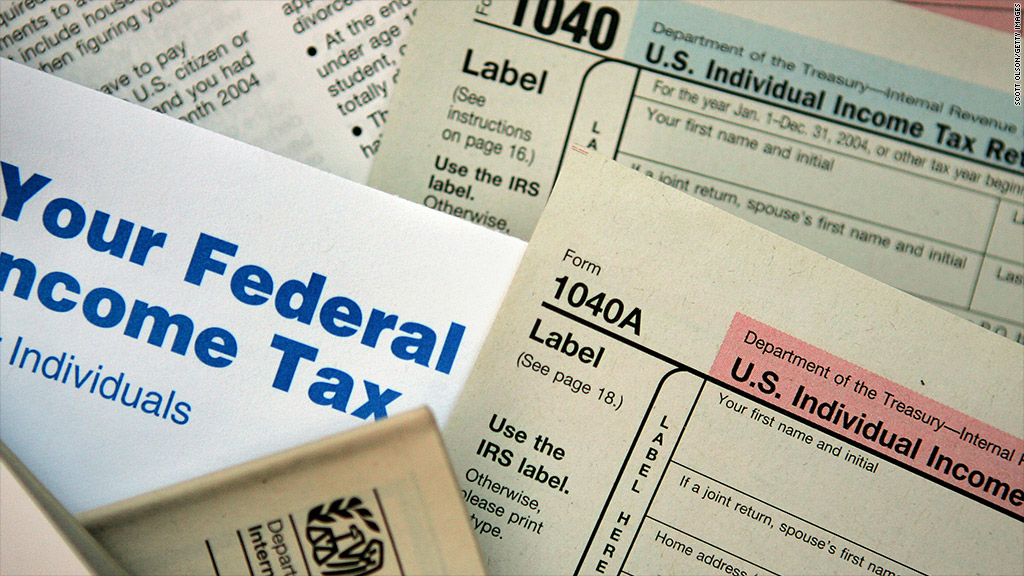 Your tax refund may not be so delayed after all.
The Internal Revenue Service will start processing tax returns for the vast majority of filers on Jan. 30. The agency had planned to open the tax season on Jan. 22, but had to push back the date because Congress took until New Year's Day to pass needed tax provisions.
The IRS then had to reprogram its computers and forms to reflect the late changes. The dithering on Capitol Hill forced the agency to print tax forms last month with lines marked as "reserved" as placeholders for the pending legislation.
The IRS will accept returns of more than 120 million filers starting Jan. 30. But certain taxpayers, including those claiming residential energy credits, depreciation of property or general business credits will have to wait until late February or March to send in their returns since their forms require more extensive programming. Most filers in this group have more complex tax returns and typically file closer to April 15 or obtain an extension, the IRS said.
Had Congress not acted on the alternative minimum tax, up to 100 million taxpayers would not have been able to file their returns -- or collect refunds, if owed -- until late March, Steven Miller, the agency's acting commissioner, said last month. (The AMT itself would hit nearly 30 million filers with higher tax bills, and delay returns for other filers as the IRS adjusted its systems.)
Related: Your taxes under the fiscal cliff deal
The delay in the opening of the tax season threatened to put the refunds of early filers on hold. Most of the people looking to file returns early are hoping to get their refunds quickly to pay expenses or cover Christmas bills, accountants said. They are often people whose income is just from wages and who take the standard deduction, making their returns fairly simple. Many are low-income families who file for the earned income tax credit.
It's not the first time the IRS has had to deal with late action by Congress. Two years ago, it took until mid-December for President Obama and lawmakers to reach an agreement on many of the same issues. That delayed the opening of the tax season to mid-February, affecting some 9 million taxpayers that year.