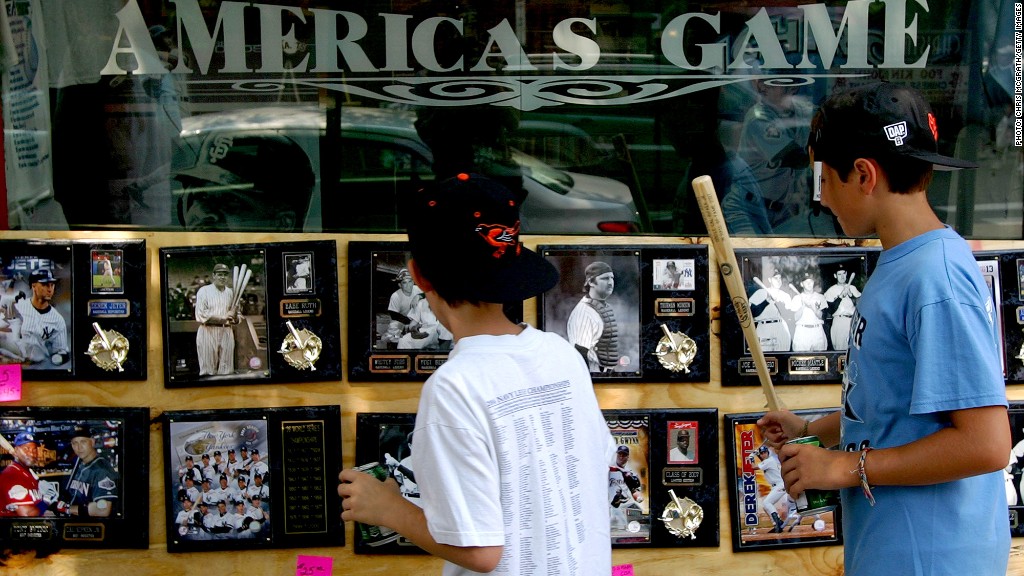 For the shops, restaurants and hotels in Cooperstown, N.Y., 2013 will be like a year without Christmas.
On Wednesday, the Baseball Writers Association of America failed to elect any new members to the Baseball Hall of Fame , turning its back on a bevy of stars who had been stained by the sport's steroids scandal of the last two decades, such as Roger Clemens and Barry Bonds.
That's bad news for Cooperstown, which is home to the Hall. Between 15,000 and 20,000 baseball fans typically jam this tiny town of 2,000 during a weekend in late July to watch their heroes get inducted into the Baseball Hall of Fame.
There will still be a ceremony to honor three individuals from the pre-integration era of baseball in 1946 that were chosen for the Hall last month. But this will be the first year without a living inductee since 1965.
That has businesses in Cooperstown very worried.
"Clearly the induction weekend is the biggest weekend; it's our Black Friday," said Patricia Szarpa, executive director of the Cooperstown Chamber of Commerce.
Still, she said businesses are hoping for the best.
"They've seen the ebbs and flows over the years as players who weren't as popular, or those who played for teams far away, were inducted," she said. "There is still a hard core base of induction groupies who will come regardless."
Sal Grigoli, the owner of Sal's Pizzeria and Restaurant in Cooperstown for the past 35 years, said he usually does better than twice his normal business on induction weekend. The restaurant is about a block away from the Hall. He said he is expecting a fall-off in business this year. But he added that the stores specializing in baseball memorabilia will likely suffer more.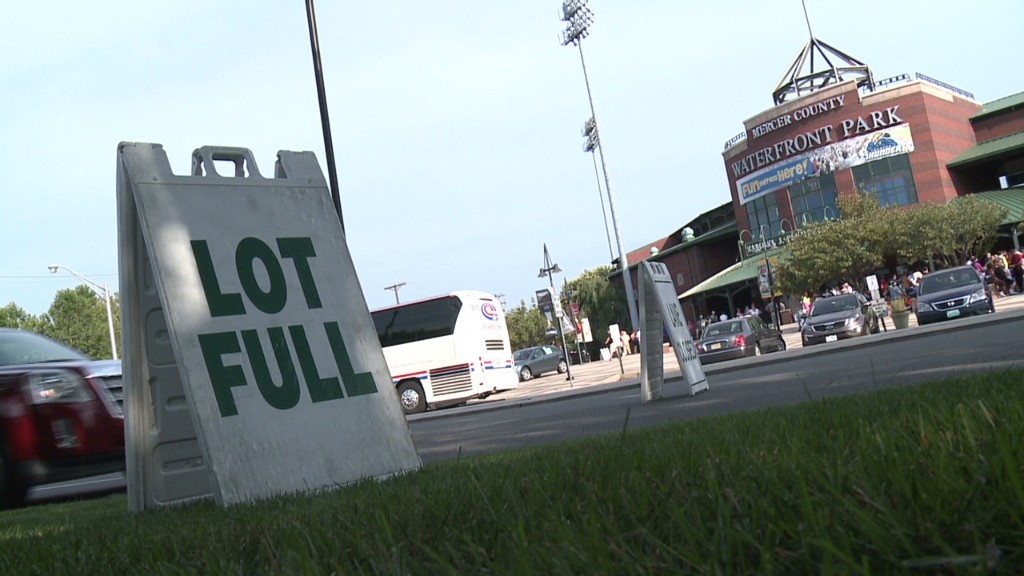 There is good news for Cooperstown. The Hall of Fame drought might only last one year, as 2014 could see pitching stars Greg Maddux and Tom Glavine inducted. Former Houston Astros star Craig Biggio also could get elected. He fell just 39 votes shy of getting inducted in his first year of eligibility.
But the steroids scandal could linger for a long time. If Bonds, Clemens and some of the other big names of the last generation of baseball players never get in to the Hall, that could lead to smaller crowds in Cooperstown for years to come.