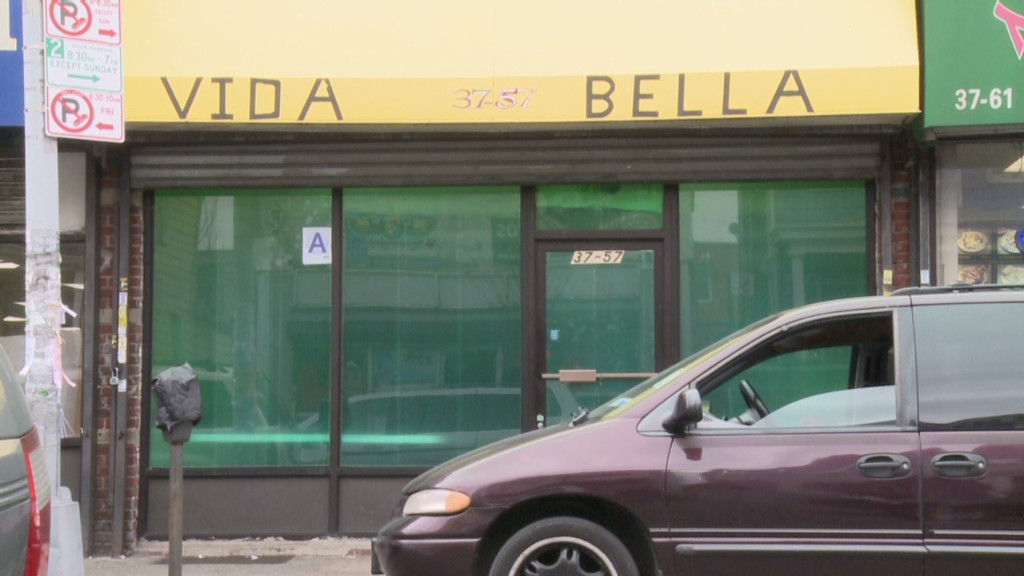 To the untrained eye, there isn't a single Herbalife distributor in the New York neighborhood of Corona, Queens.
In reality, there are about a hundred -- sometimes two on every block in this low-income Hispanic community.
They're in stores, homes, apartments. But all are unmarked. It's an Herbalife (HLF) policy, meant to keep the product line exclusive and personal.
These distributors sell vitamins, drinks and shakes that promise better health and weight loss. But for them, the real money lies in getting others to sell those products too.
Related: The money behind Herbalife, Mary Kay and others
Take newly recruited distributor Luis Tito, who believes Herbalife products healed his arthritis, diabetes and damaged liver.
The 58-year-old Ecuadorian gave up waiting tables at a Manhattan restaurant for $3,500 a month and says he put up $12,000 to open a shop that sells Herbalife products.
He's got about 20 customers who have committed to paying $5 a day for breakfast nutrition drinks. Occasionally they buy pills or a bottled concoction that promises to relieve headaches, joint pains or digestive problems.
Tito can take in around $3,000 a month but barely breaks even after paying for the products and rent. He has no complaints, though.
"I'm very happy and satisfied with the work I'm doing," Tito said. "I feel a lot better, and I feel more relaxed."
Still, Tito recognizes finding consumers isn't enough. He needs to recruit new distributors.
"It's more important to expand the line and grow more clubs, because the company pays us more when we register more people," Tito said.
The company would pay him royalties, 5% of everything recruits sell, according to Herbalife. And some day, it will be his recruits' turn to find more recruits.
The sustainability of that multi-level marketing system has come into question this week following a $1 billion negative bet by hedge fund manager Bill Ackman, who says the company is a pyramid scheme that preys on the working poor.
Herbalife has fought back, claiming its operations are legitimate and pointing to its network of 3.1 million distributors in 84 countries. That includes 480,000 active U.S. distributors.
"It's very similar to a traditional sales organization," Herbalife President Des Walsh said. "You can make a few thousand dollars a month... but if you aspire to move up the marketing plan and achieve a higher level of income, say, six figures, that comes from a sales team below you."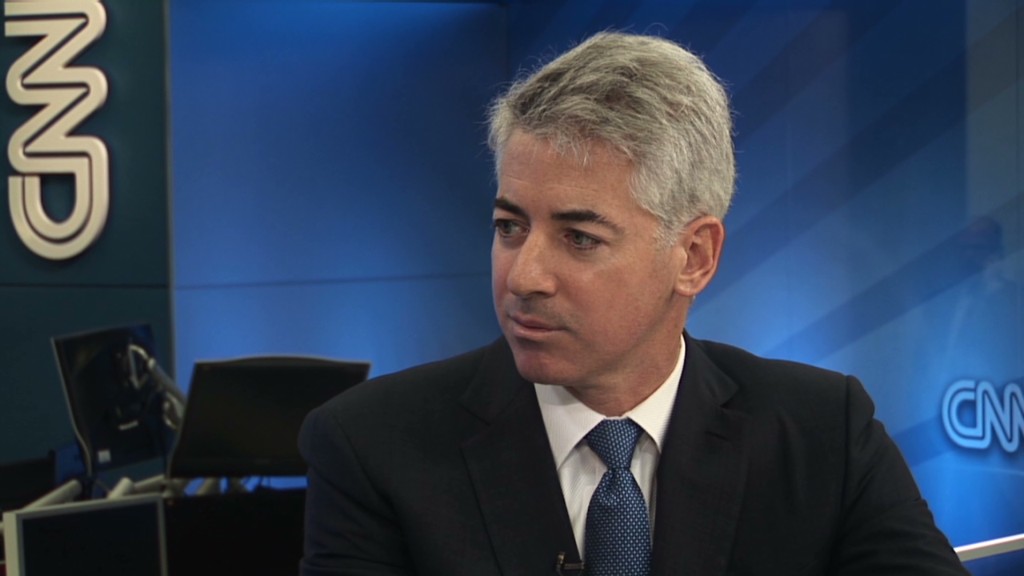 Tito's shop, Mejor Vida (which translates to Better Life), is on the second floor of a building that lies in the shade of elevated subway tracks, the front door sandwiched between restaurants and bodegas. A few streets away, there's another at the end of an alley. There's yet another in a home across the road.
Don't look for an Herbalife sign. Vendors use bright green markings -- bed sheets, or strips of tape -- to block windows. And they use name combinations of aspirational words like "wellness," "health," "nutrition" or "life."
Walsh said that company policy fosters more personal relationships: "If we had signs, we'd be the equivalent of a Starbucks."
Poll: Is Herbalife a pyramid scheme?
Interviews in Corona revealed that just about everyone knows someone who sells Herbalife, and many have been pitched the business. But few distributors speak openly out of fear that "Herbalife agents" would shut them down.
Distributors say they're happy, but revenue is low, usually less than $3,000 a month.
Edgar Montalvan is the exception. His Herbalife income lets him afford $3,000 in rent and a personal assistant at home. It provides better care for his family than his former job, repairing cars at a body shop.
"Now I have my own business. Before I had a boss. I never liked that," he said.
The secret to his success: his 200 plus recruits.