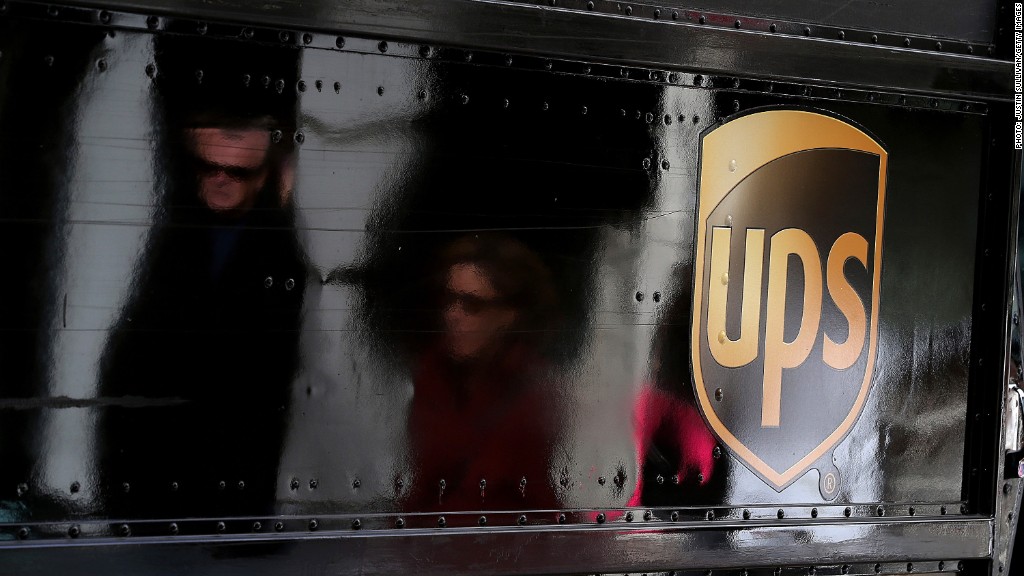 Delivery company UPS has dropped its $7 billion bid for TNT Express after European authorities said they would block it on grounds that it would stifle competition.
European Commission officials told United Parcel Service (UPS) and TNT Express (TNTEY) on Jan. 11 they were planning to veto the deal because their proposals to address competition concerns were inadequate. UPS was not prepared to amend the terms any further, so it announced Monday it was dropping the acquisition.
"We are extremely disappointed with the EC's position," UPS CEO Scott Davis said in a statement. "We proposed significant and tangible remedies designed to address the EC's concerns with the transaction."
The European Commission began its review last March. UPS proposed remedies in November, and revised those proposals twice, it said. The companies were prepared to sell some operations and provide rivals with access to the combined network.
Atlanta-based UPS said it would pay TNT Express €200 million as a termination fee once the European Commission confirms formally that it will block the deal -- which is expected early next month.
The deal would have been the biggest in UPS' history. A UPS-TNT combination would have created a significant competitor to European market leader DHL, owned by Germany's Deutsche Post (DPSGY).
Collapse of the proposed acquisition leaves TNT scrambling to come up with a new standalone strategy in the face of weak demand in Europe, and without a chief executive -- Marie-Christine Lombard resigned in September to pursue opportunities outside the industry.
TNT shares fell as much as 51% to €4.05 before recovering slightly. UPS had offered €9.50 per share.
TNT acknowledged that the protracted merger process had been a distraction for management. It promised an update on its strategy "in due course".
UPS rival FedEx (FDX) has been mentioned as a possible alternative suitor for TNT.