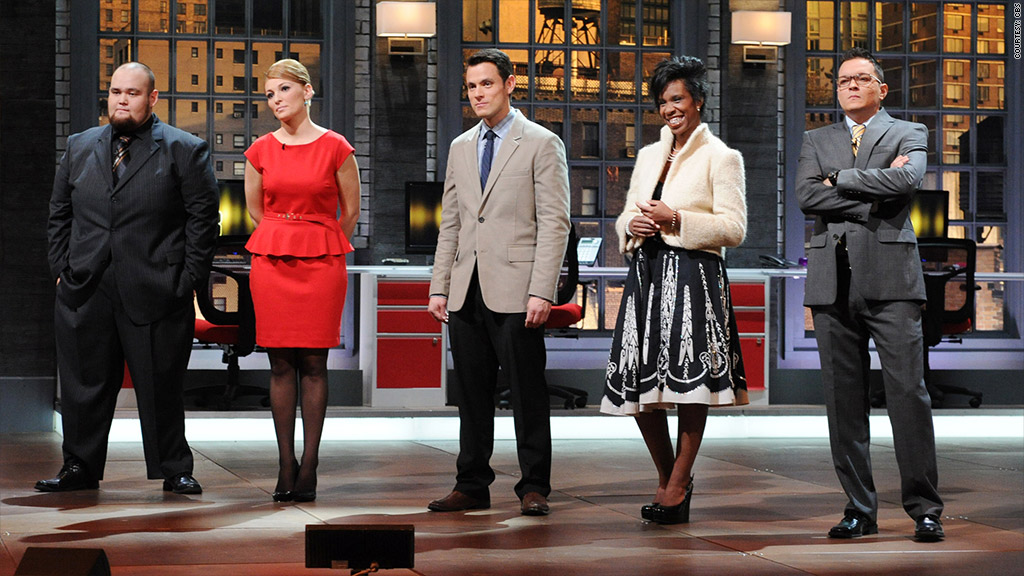 Forget going into debt for a college degree so that you can get a job. Just get on a reality TV show.
Next month, candidates from all over the country will go head to head to compete for jobs at companies like Cosmopolitan magazine, Zynga (ZNGA), Epic Records, Major League Soccer, Live Nation (LYV), Gilt and the Palm Restaurant Group.
But not in real life -- on a new CBS reality TV show called "The Job."
Each episode features one company, and a panel of executives judge a series of elimination challenges. Contestants range widely in age, experience and background.
Companies narrow down the applicant pool to five people by looking at resumes and conducting interviews. But after that, the format changes.
Related: 3 million workers hopelessly unemployed
In the first episode, an assistant manager position at a Palm Restaurant in New York City is up for grabs. In the running are a 26-year-old waiter from Hawaii, a 31-year-old vegan restaurant manager from Brooklyn, a 38-year-old caterer and mom of six from Alabama and an unemployed 32-year-old from Idaho who used to be a restaurant manager.
The first challenge requires the candidates to work in the restaurant for a night, rotating between seating or greeting guests, taking orders and serving food and wine. The person who can't handle the pressure is eliminated. Remaining candidates are then grilled on their restaurant industry knowledge, tested on how well they remember names and given on-stage interviews.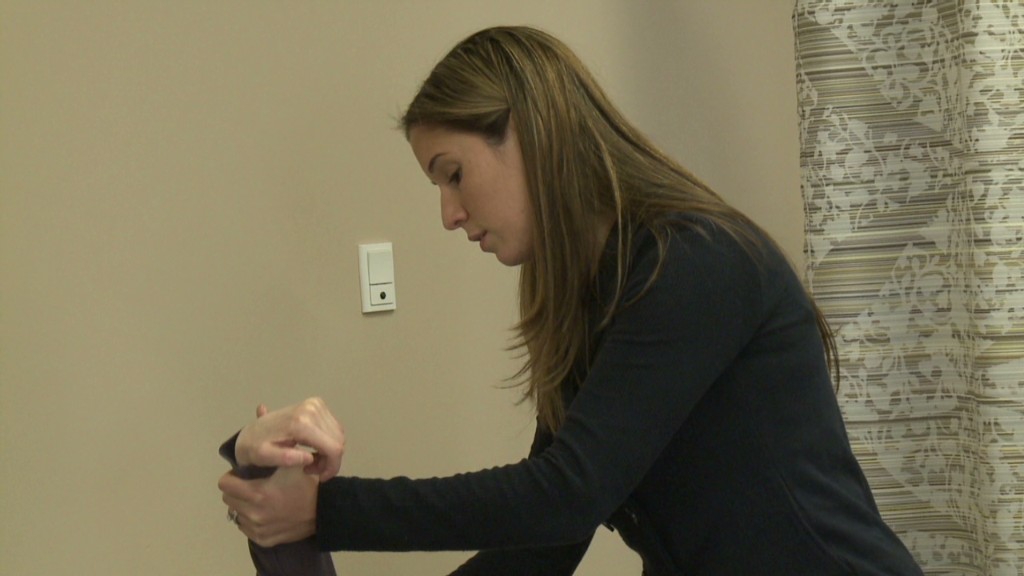 Executive Producer Michael Davies didn't want to give away any upcoming competitions. But every company requires candidates to spend a day on the job. He said spelling is a big focus in the Cosmopolitan episode.
Throughout the season, candidates are also put on the spot for job-seeking no-no's like lying on a resume, writing vague cover letters or badmouthing former employers.
Related: 3 bright spots in the U.S. job market for 2013
And there's a twist: Other "guest" companies are lurking in the background and can snag candidates by making job offers at any point. The contestants can then either take the offer and leave the competition or remain in the running for the featured company.
"The Job" premiers on Feb. 8 and is hosted by Lisa Ling of "The View."
During the first season, 16 candidates are offered jobs, and a couple more are in discussions with employers. Candidates know the salaries before entering the competition, but money isn't discussed on the show. Employers watching the show at home will be told how to reach out to losing candidates if they want to make job offers.
Davies, who also produces the "Glee Project," hopes his show encourages employers to take a more unconventional approach to hiring.
"Beyond experience and qualifications for a job and the ability to communicate is just character ... that character came through in the obstacles that people overcame in challenges on the show."