The sell-off in Apple stock continued Tuesday, with shares falling below $500, amid concerns that demand for iPhones may be waning.
Apple (AAPL)'s stock price fell 3.1% to end the day at $485.92 a share. It was the first time Apple closed below $500 a share since February 2012.
Apple shares drifted below $500 on Monday, following reports the company had cut orders for certain iPhone parts due to weaker-than-expected demand for the latest version of the popular smartphone.
The selling continued Tuesday after analysts at Nomura Securities lowered their earnings estimates for Apple and warned that profit margins on the iPhone "are unsustainably high and will fall."
"We are cutting our Apple estimates this morning to reflect weaker-than-expected sales of the iPhone 5 as indicated by our checks," Nomura analysts wrote in a report.
Nomura now expects Apple to earn $45.54 per share in 2013, down from a previous estimate of $51.68 per share.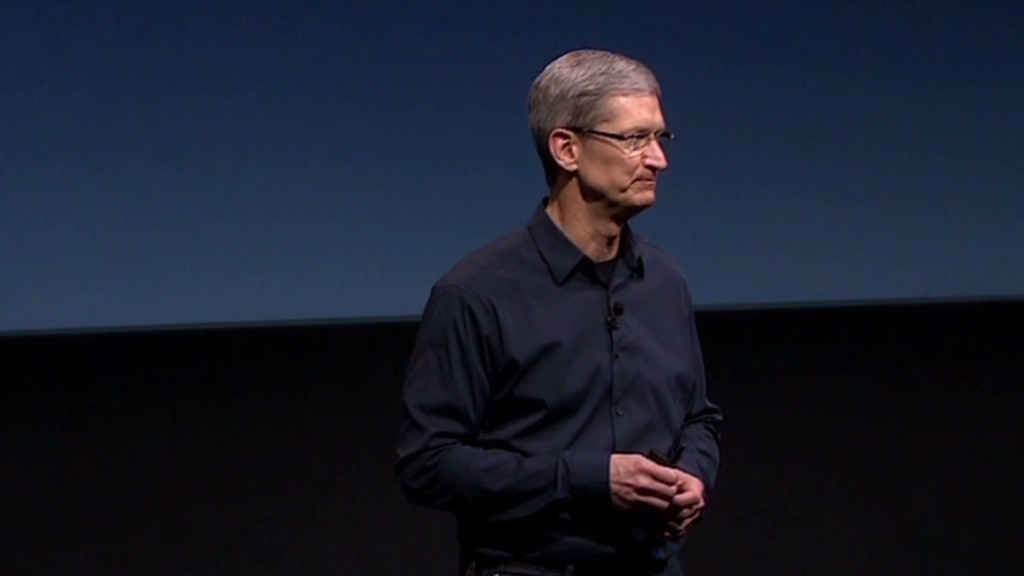 Apple's stock has been trending lower since September, when euphoria over the iPhone 5 debut pushed shares to an all-time high close of $702.10.
While the company has predicted record sales for its most recent quarter, Apple has been facing increased competition from rival smartphone makers, such as Samsung, Nokia (NOK), HTC and LG.
In October, Apple reported mixed results for its fiscal fourth quarter, saying it sold just shy of 27 million iPhones, up 58% from a year earlier. At the time, Apple was having trouble keeping up with demand for the iPhone 5.
Apple will release its fiscal first-quarter results on Jan. 23. Analysts surveyed by Thomson Reuters expect earnings to decline 4% from the prior year, although estimates vary widely.
Apple has not reported a drop in quarterly earnings in nine years.