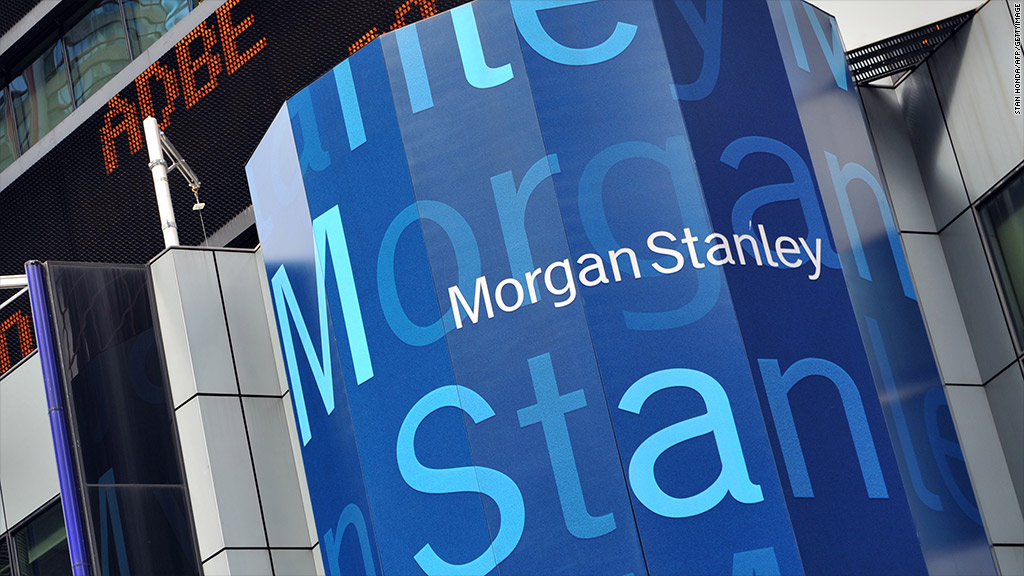 Spring bonus season won't be a bonanza for Morgan Stanley's best-paid employees.
The bank plans to defer bonuses for employees who earn both a salary of $350,000 and a bonus of more than $50,000, according to a source familiar with the bank's plans. A spokesperson for Morgan Stanley (MS) declined to comment.
Morgan Stanley's 2012 bonuses will be paid out with 50% cash and 50% in deferred stock. To receive the full bonus, employees must stay with the company through 2015.
Employees subject to the deferrals will receive the cash portion in four stages: 25% in early May, the next 25% at the end of 2013 and the final 50% split between the end of 2014 and the end of 2015. Stock bonuses will be paid out in full at the end of 2015.
Since the financial crisis, banking regulators have pushed for such deferrals in an effort to cut back on risky bets. All of Morgan Stanley's bonuses will be subject to clawbacks in the ensuing years.
Related: Hey Wall Street, get ready for more layoffs
News of the bank's bonus deferrals comes less than a week after the company announced it would cut roughly 3% of its workforce, or 1,600 jobs. The bank is currently notifying affected employees and will continue to do so for the next few weeks, the source said.
Morgan Stanley will report earnings on Friday morning, making it the final large bank to report fourth-quarter results.