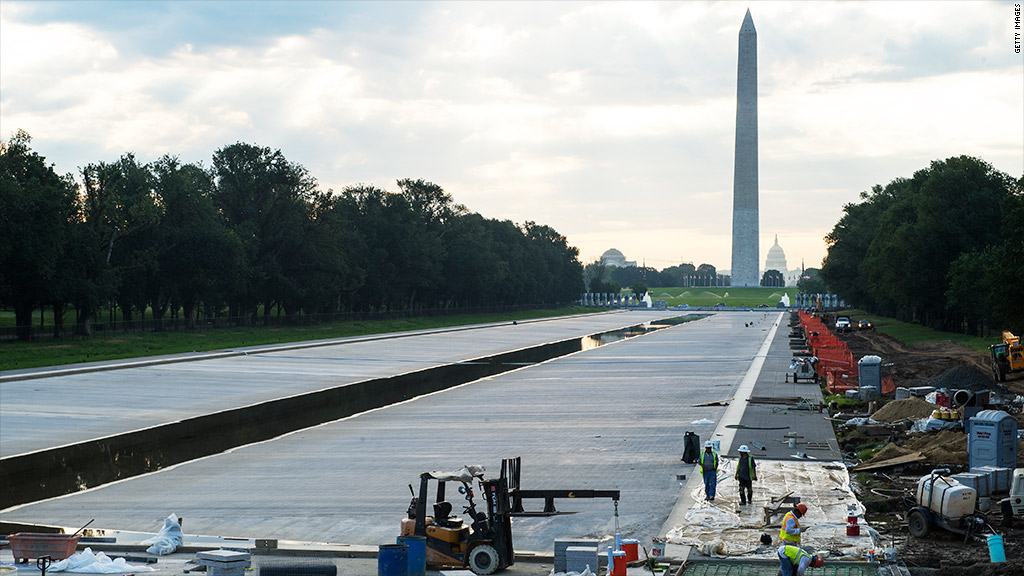 The White House budget office has asked federal agencies to "intensify" preparations for massive cuts, should Congress not be able to come to a deal to avert them before March 1.
The Office of Management and Budget released a memo on Monday asking the agencies to identify ways to shrink their budgets. Some of the options include shrinking their work forces through hiring freezes and furloughs and finding grants and contracts that can be cut, according to a memo by OMB Deputy Director for Management Jeffrey Zients.
The so-called "sequestration" would take a knife to $85 billion from federal budgets on March 1, Zients said. The cuts had been scheduled to take place Jan. 2, but Congress delayed them by two months as part of a deal to avert the fiscal cliff.
The cuts would force agencies to cut some 8% to 10% from their budgets. Last month, several departments, including Defense, NASA and Agriculture, started to tell employees that they might have to resort to furloughs.
"Families will lose critical education and wellness services through Head Start and nutrition assistance programs. The Department of Defense will face deep cuts that will reduce readiness of non-deployed units," Zients wrote.
Related: Obama administration: Debt ceiling deadline coming soon
He said that certain immediate actions need to be taken, but advised the agencies that actual reductions "should generally not be taken at this time."
The Office of Management and Budget did not return calls and e-mails requesting comment.
The office had warned agencies in December that they must give at least 30 days' notice to employees for a furlough that would last less than 22 work days; 60 days' notice is required for longer furloughs.
The cuts from the sequestration are compounded by even more uncertainty. That's because the current operating budget only lasts until March 27. If Congress doesn't pass another stopgap measure to extend the funding, the federal government would start to shut down.