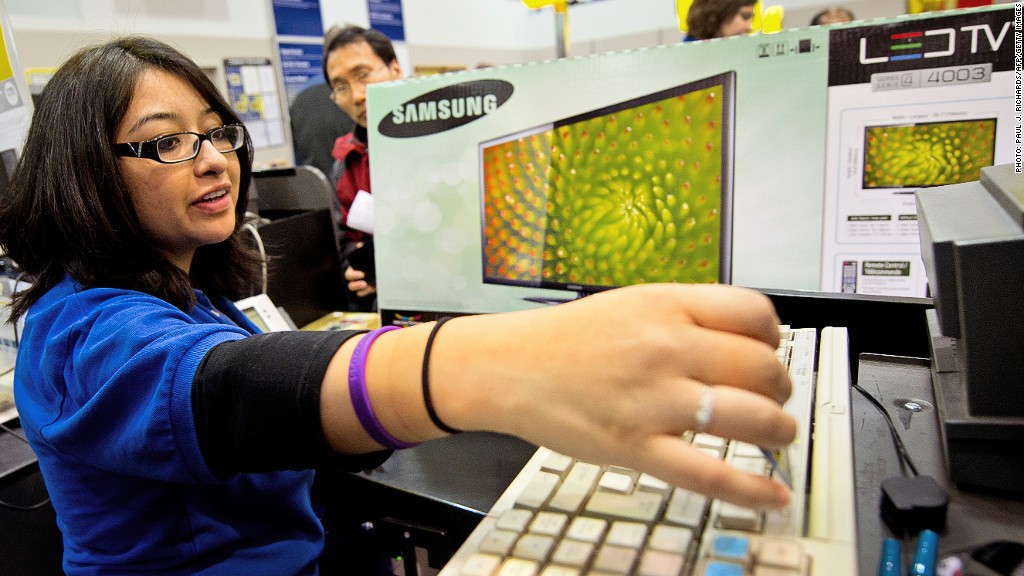 Retail sales rose in December, a government report Tuesday showed, as strong auto sales outweighed relatively weak gains at stores that typically benefit from holiday shopping.
The report showed a 0.5% increase from November in overall sales, much better than the 0.2% rise forecast by economists surveyed by Briefing.com. Much of the gain came from a 1.8% jump in sales at auto dealers, as automakers capped the best year for U.S. car sales in five years with a strong month.
Sales at retailers other than auto dealers and parts stores rose only 0.3%. Despite the holiday shopping period, shoppers did not flock to other stores to buy gifts, according to the report. Department store sales were up only 0.3%, and down 1.7% from December 2011 sales.
Related: Best car sales in five years
Sales at electronics and appliance stores dropped 0.6% from November. The only traditional gift retailers enjoying better-than-average gains were clothing stores, where sales rose 1%, and the catchall category of books, sporting goods, hobbies and music, which enjoyed a 0.6% rise. Even online retailers, represented by the non-store category in the report, posted only a 0.5% rise.
Numerous other reports have suggested it was a relatively modest holiday shopping season. Chain stores reported a 2.3% rise at stores open at least a year, according to sales tracker Thomson Reuters. MasterCard's (MA) SpendingPulse report said retail sales leading up to Christmas rose a paltry 0.7% from last year.
Related: Wal-Mart to hire 100,000 veterans
The National Retail Federation said that based on Tuesday's sales report, it now believes holiday sales were up 3% in 2012, well below the 4.1% rise it had forecast going into the season.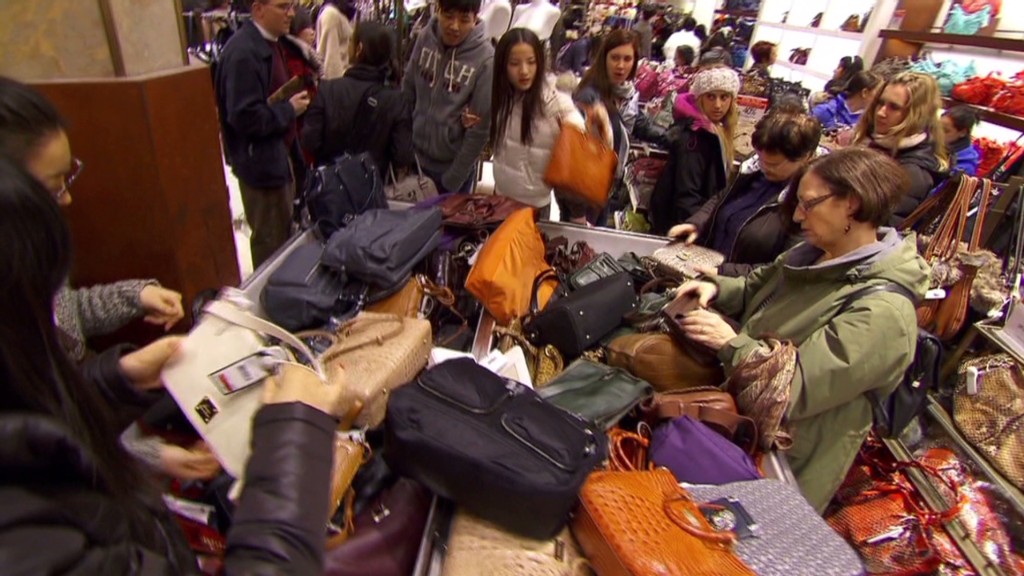 "For over six months, we've been saying that the fiscal cliff and economic uncertainty could impact holiday sales. As the number shows, these issues had a visible impact on consumer spending this holiday season," said NRF President and CEO Matthew Shay.
Retail sales are important for the overall economy, as consumer spending is responsible for more than two-thirds of the overall U.S. economy.