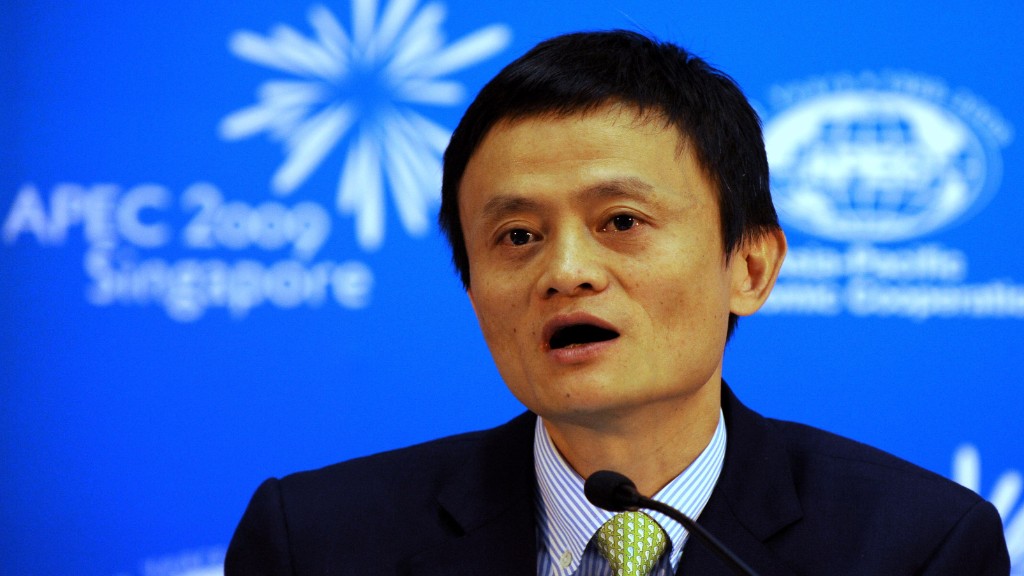 Jack Ma is stepping down as chief executive of Chinese e-commerce group Alibaba, saying in a letter to employees Tuesday that he was making way for younger leaders with better ideas.
The billionaire will remain as the company's executive chairman. A new CEO will be chosen by May 10, and Ma will stay in the post until that date.
"At 48, I am no longer young for the Internet business," Ma wrote in the letter, obtained by CNNMoney.
"I see that Alibaba's young people have better, more brilliant, dreams than mine, and they are more capable of building a future that belongs to them."
Alibaba did not issue a statement about Ma's decision to resign.
Ma and 18 partners launched Alibaba.com from his Hangzhou apartment in March 1999, with a dream of making business easier for small- and medium-sized enterprises.
With Ma at the helm, Alibaba grew to become China's dominant e-commerce site through its Taobao Marketplace, which lets consumers trade goods online.
To tap into China's fast growing business-to-consumer e-market, Alibaba also runs Taobao Mall, a service that lets consumers buy goods directly from retailers online.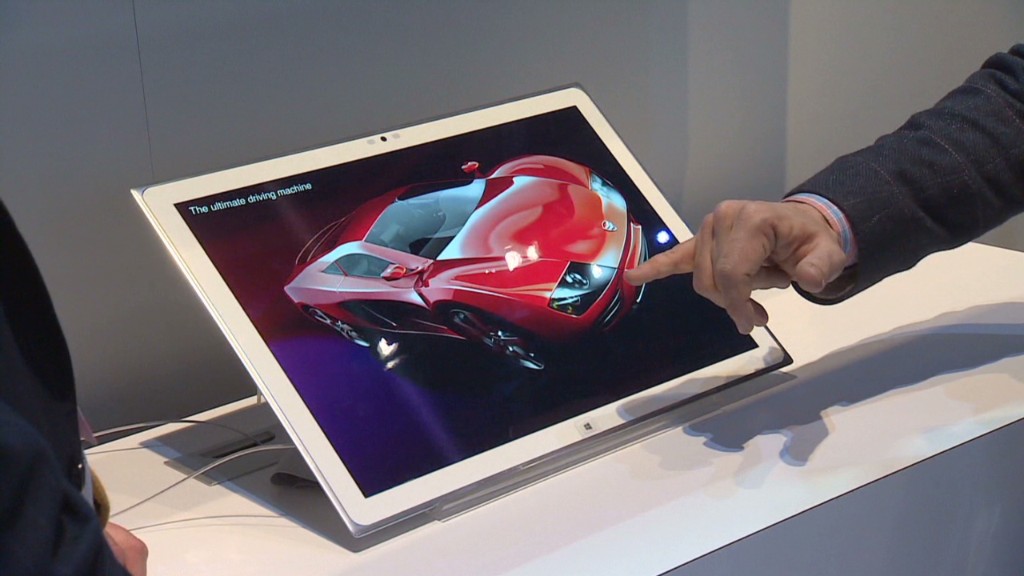 Alibaba collects additional revenue through an online payment company called Alipay, which functions like PayPal.
The letter suggests that Ma's role change is part of a larger shakeup at the company.
Related: China's hottest companies
"This year, most of the Alibaba leaders who were born in the 1960s will retreat from management and execution roles as we hand over leadership responsibility to colleagues from the 70s and 80s generations," Ma said.
Alibaba said last week that it was dividing operations into 25 divisions, in order to improve flexibility.
Ma's tenure has not been without difficulties.
At one point, U.S. Internet giant Yahoo held a 40% stake in the company. But as disputes between the two companies escalated, Alibaba sought to repurchase shares, with Yahoo finally consenting in September to sell back about half its stake for $7.1 billion.