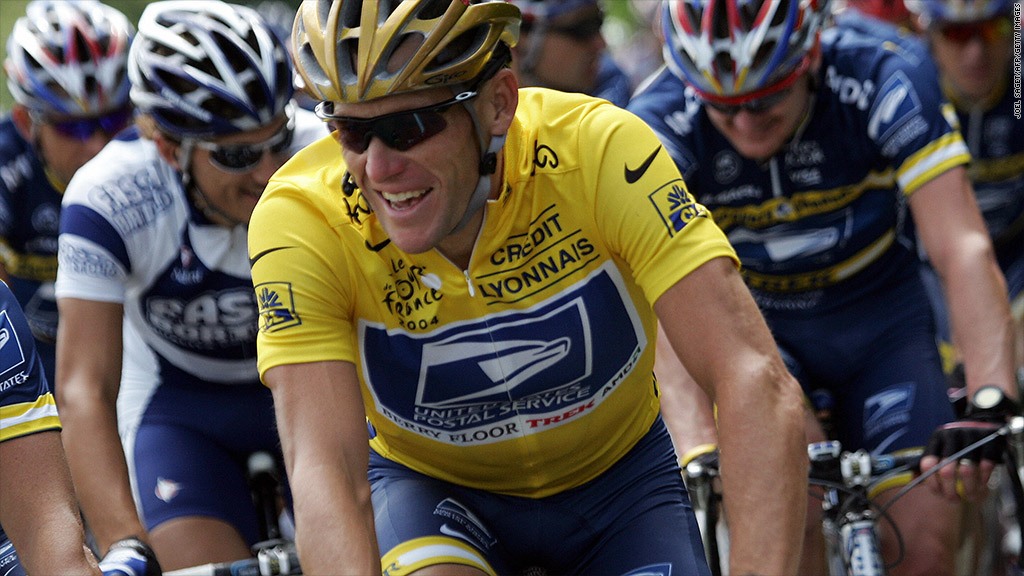 Lance Armstrong's popularity was once so great that corporate sponsors were eager to give him nearly $20 million in a single year. Those days, of course, are long gone -- no matter how well he did with his Oprah confessional.
But even though he is permanently disgraced, he will retain the ability to make some money just by being Lance Armstrong, along with most of the more than $100 million or so in endorsements he's already collected.
Armstrong taped an interview with Oprah Winfrey Monday in which he confessed to using performance enhancing drugs during his cycling career. He went on to win seven Tour de France titles and became one of the nation's best-paid spokesmen, nabbing endorsements from Nike (NKE), Anheuser-Busch (BUD), and RadioShack Corp (RSH).
The confession was a reversal for Armstrong, who denied charges of doping for much of the last decade. Now Armstrong is trying to rehabilitate his image by speaking with Oprah.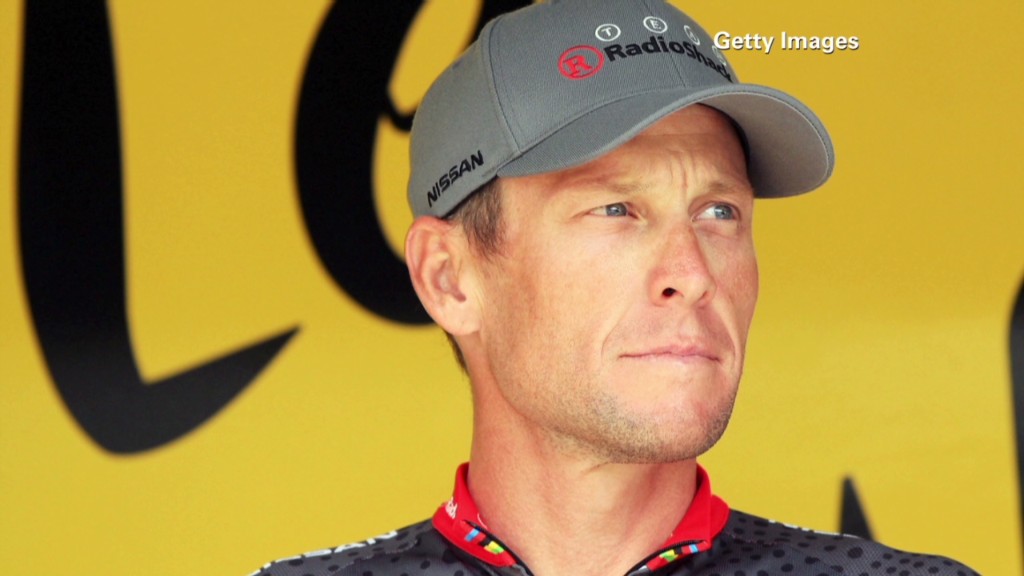 "Someone has clearly mapped out a strategy [which probably includes] a book deal, speaking fees, and appearance fees," said Marc Ganis, a sports marketing expert. "His days of making eight or maybe even seven figures are over, but he'll get by."
Indeed, Armstrong will probably continue to earn a very comfortable living.
"In two or three years, I could see him getting $50,000 to $100,000 to appear at an Ironman or triathlon event," said Ganis. Hosting a television show might also eventually be a possibility for Armstrong, who has hosted Saturday Night Live and the ESPN's Espy Awards in the past. And while Armstrong has distanced himself from his Livestrong cancer charity since last summer, he's arguably the nation's most famous cancer survivor and still has a great deal of credibility for his charity work -- he could find a role there once again.
Related: Armstrong in talks to return Postal Service money
Any rehabilitation will take several years, and it's doubtful Armstrong will ever be asked to endorse any brand-name products again. But Ganis stresses that the cyclist probably won't have to return much of the fortune he's collected over the years from advertisers.
Sources tell CNN that Armstrong is negotiating to return some of the sponsorship money he received as captain of the U.S. Postal Service team during his career. Only those sponsors who paid for his actual athletic performance, like the Postal Service, as opposed to those who purchased his personal endorsement, are likely to have a cause to recoup sponsorship money.
Armstrong earned about $17.5 million from sponsors in 2005 alone, the year he retired after his 7th straight Tour victory, according to Sports Illustrated. Estimates put his net worth at $125 million, with most of that coming from sponsors.
Ganis says many sponsors don't want to make future deals with other athletes more difficult by going after Armstrong, and that endorsement contracts often make such claw backs difficult.
Nike, which initially stood by Armstrong, then dropped him in October, did not respond to a questions about its plans.
Armstrong has quickly gone from being one of the most popular athletes in history to become a pariah. Experts doubt that damage can be undone.
"The longer a celebrity waits to tell the public the truth, the worse it is, the harder it is to recover," said Henry Schafer, executive vice president of the Q Scores Company.
Advertising executive Bob Dorfman, editor of the Sports Marketers Scouting Report, said he can't picture advertisers ever turning to Armstrong again.
"That ship has sailed. That bicycle has left the course," he said. "In terms of the court of public opinion, it's a little late in the game for him to be issuing a full apology."