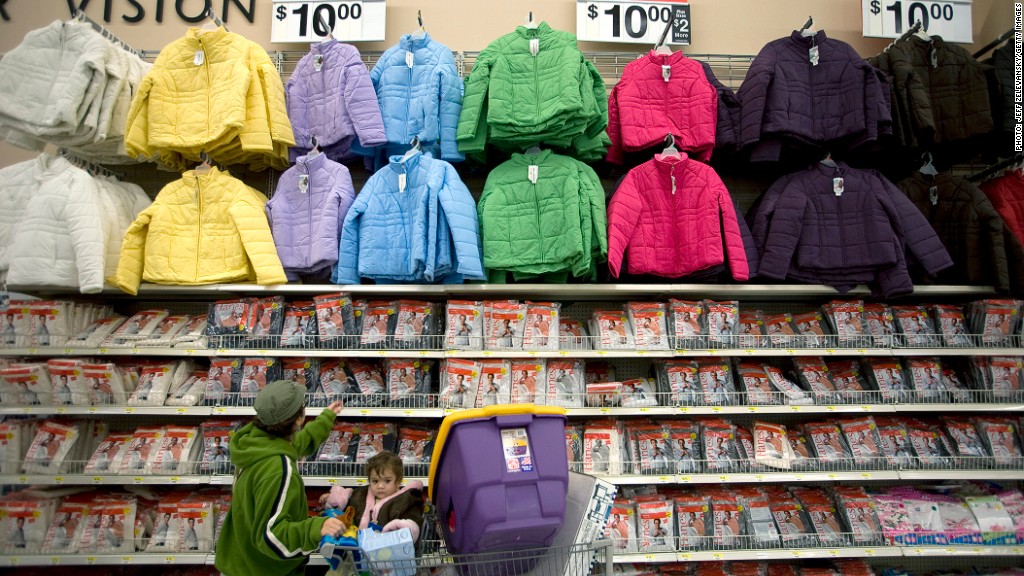 Consumers paid modestly higher prices for gas, food and shelter in 2012, but overall inflation was more subdued than in 2011.
The Consumer Price Index, the government's key measure of inflation, was up 1.7% last year, tamer than in 2011, when prices rose 3%.
"All things considered, inflation remains well in check, providing a bit of relief for consumers, while providing ample leeway for the Federal Reserve to keep its foot to the floor on monetary policy," said Jim Baird, partner and chief investment strategist for Plante Moran Financial Advisors.
For the year, energy prices were up only 0.5%, compared to a whopping 6.6% increase in 2011. A gallon of regular unleaded gasoline ended the year at a national average of $3.29, up only 1.6 cents from a year earlier, according to the Oil Price Information Service.
Food prices rose 1.8%, slower than in 2011 when they rose 4.7%.
Related: Check gas prices in your state
Both food and gas can be volatile, so economists often prefer to strip out those categories when monitoring inflation. This measure, called core CPI was up 1.9% in 2012, also showing a deceleration from a 2.2% increase in 2011.
In December alone, prices were unchanged as lower gas prices balanced out small increases on food and shelter.