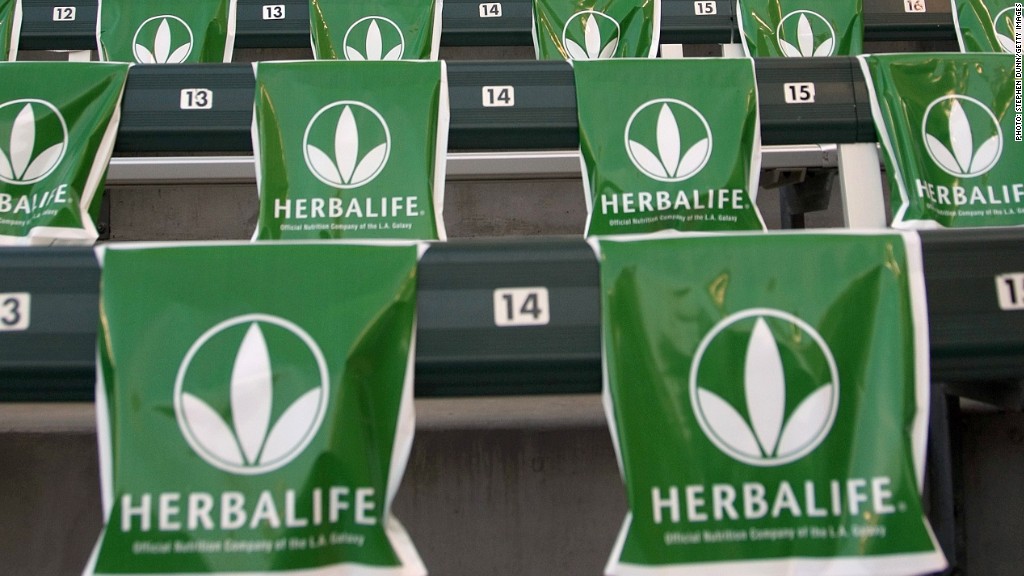 Herbalife, a company that's currently the epicenter of a battle between two hedge fund managers, gave an early glimpse of its fourth quarter earnings. Investors didn't like what they saw.
Shares of Herbalife (HLF) dropped nearly 4% Thursday, although the nutritional supplement company posted preliminary results that topped the company's previous estimates.
The company said that fourth quarter profits are expected to come between $1.02 and $1.05 per share. The consensus estimate of analysts is $1.02 per share.
So why the negative reaction? Investors had expected Herbalife to announce plans to accelerate its buy back of shares or increase the number of shares it plans to repurchase. That didn't happen. Instead, Herbalife told investors that it would begin repurchasing shares as part of its regular buyback program on February 19 when it officially reports its earnings.
Still, a 4% drop for Herbalife isn't that much of a swing for a company that has been one of the most volatile stocks of the past month.
Related: Why Bill Ackman is targeting Herbalife
Two of the most closely-watched and outspoken hedge fund investors -- Third Point's Dan Loeb and Pershing Square's Bill Ackman -- each have an investment in Herbalife. But Loeb thinks the stock will head higher, while Ackman is betting it will plunge.
In mid December, Ackman gave a presentation to investors explaining why his research revealed Herbalife to be a "pyramid scheme." The company's shares sank more than 30% as investors weighed Ackman's claims.
In its release Thursday, Herbalife admitted that it could see a "temporary increase in expenses, associated with recent events." The company's President Des Walsh had previously told CNNMoney that expenses related to Ackman's claims would not be material to earnings.
Last week, the company hosted an investor day explaining why it is a veritable company and how its network of more than 3 million salespeople actually make money selling Herbalife products.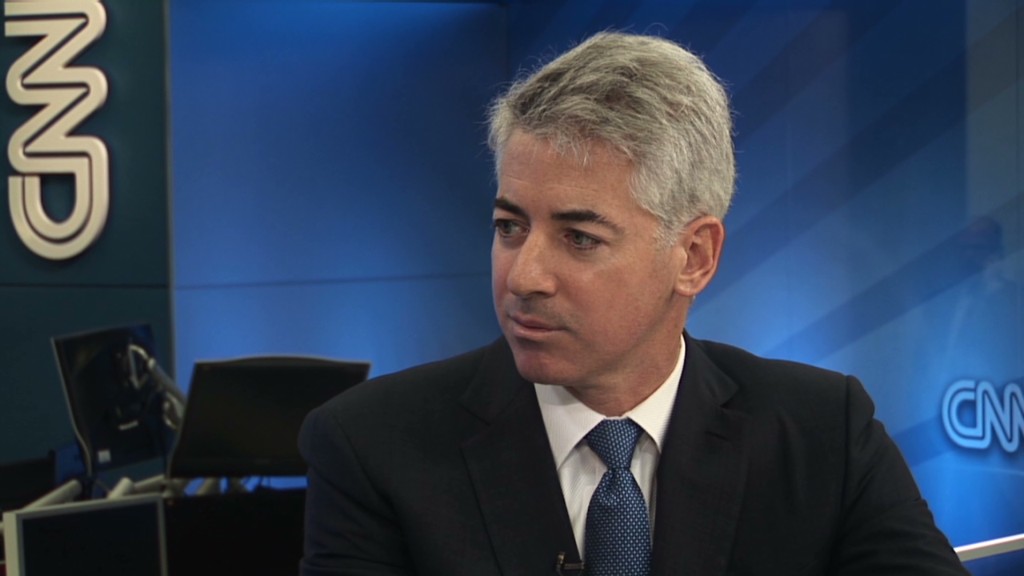 Adding to the drama, Loeb announced an 8% stake in the company a few days before the company's presentation. Loeb also lauded Herbalife's management in a letter to investors.
That helped boost confidence in the stock. Even after Thursday's sell-off, Herbalife is up 2% from when Ackman made his allegations.