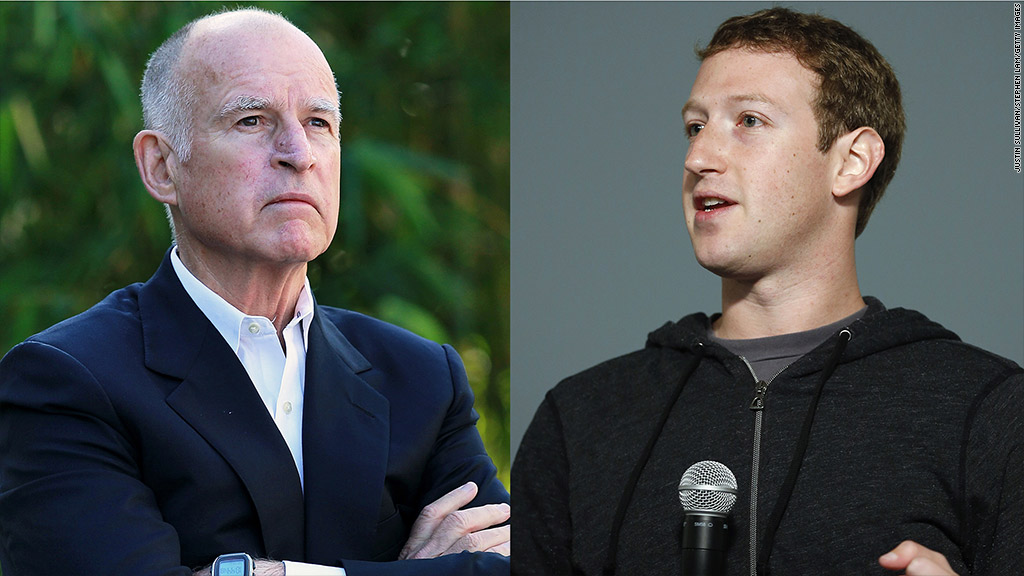 California state officials have downgraded Facebook ... at least in terms of how much revenue the state will collect from the social network's initial public offering.
The Golden State now estimates it will take in about $1.3 billion between 2011 and 2014, according to the budget unveiled last week by Governor Jerry Brown.
Previously, the state had hoped to reap $1.9 billion from the sales of Facebook (FB) stock by early investors before last year's IPO, the exercising of options once the stock started trading last May as well as certain options exercised after the offering, and the vesting of restricted stock units in October.
California had forecast the stock price to be at $35 a share in October when restricted stock units vested, but it was actually $23.21.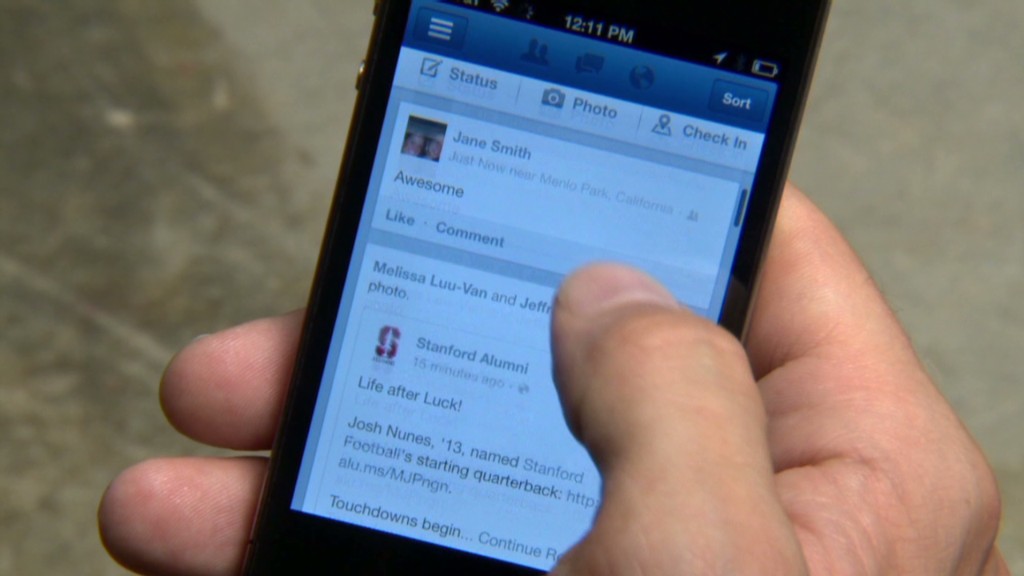 Facebook is now trading around $30 a share. Sales of stock by early investors, insiders and employees after the lock-up period ended in October don't factor into the state's estimate.
Despite the slump in the projected Facebook haul, California's revenue picture is looking pretty sunny, thanks to major budget cuts in recent years and recent voter approval of hikes on sales taxes and income taxes on the wealthy.
"We are still able to take this hit and propose a budget that's in balance," said H.D. Palmer, spokesman for the California Department of Finance.