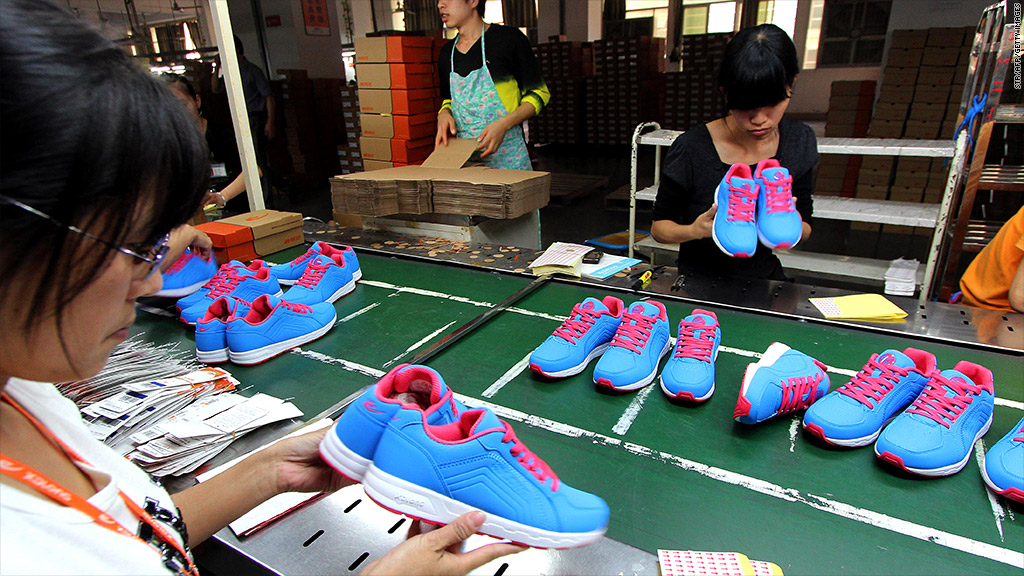 China recorded its weakest growth in 13 years last year, but a rebound in 2012's final quarter removed any lingering concern that the world's second- biggest economy might be heading for a hard landing.
Gross domestic product grew by 7.8% for the year as a whole, beating the government's target of 7.5% and analyst expectations, as a recovery in industrial production and exports drove an acceleration in growth in the fourth quarter.
Quarterly growth of 7.9% was slightly better than most economists were expecting, and ended a slowdown that had lasted for much of the past two years. Third-quarter growth was at a 7.4% annual rate.
"The upside surprise in China's fourth-quarter GDP data confirmed that the economy has officially exited its slowdown," HSBC economists wrote in a note.
China has averaged growth of around 10% a year in the past three decades, propelling it up the list of biggest economies, generating wealth for its growing middle class and boosting global trade.
"I think some of the pessimism about the Chinese economy was overdone at the end of last year," Australian finance minister Wayne Swan told CNN. "The Chinese economy will contribute significantly to global growth as we go through this year."
Related: China will be Apple's top market
But recently, China has felt the impact of sluggish growth in the United States and recession in much of Europe, which has depressed export demand. Government efforts to take the heat out of a real estate boom and control inflation have also had a dampening effect.
China's new leadership -- due to take over in March -- is looking to rebalance the economy, placing greater emphasis on consumption and reducing the country's reliance on investment in infrastructure, manufacturing and real estate.
Economists said the GDP numbers suggested China was on track for a steady but modest recovery in 2013, with inflation rising but still manageable. Some see evidence that more balanced growth is already being achieved.
"Our view has been that the rebalancing of the Chinese economy is already underway," analysts at Barclays wrote in a note. "We expected consumption's share of GDP to pick up gradually, as consumption growth continues to outpace real GDP growth, as happened in 2012."
A gradual recovery would create a favorable backdrop for incoming President Xi Jinping and Premier Li Keqiang to pursue further reforms of China's economy.
But risks to the outlook remain. Some experts believe growth could tail off again in the second half of next year, pointing to signs of weakness in investment and the possibility that rising inflation will prompt a tightening of monetary policy.
-- CNN's Oliver Joy contributed to this article