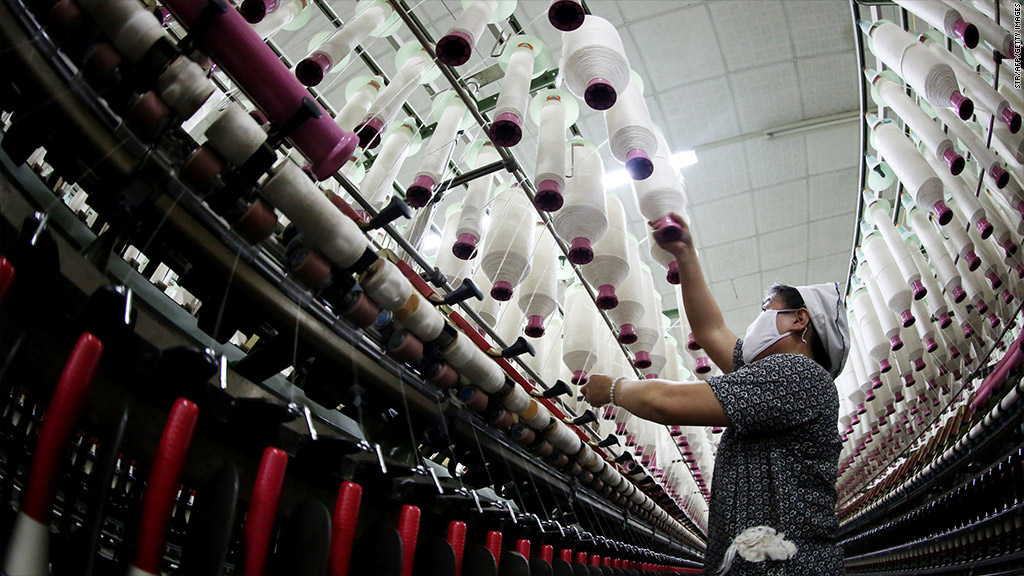 China's manufacturing sector showed more signs of improvement this month, with a preliminary reading of purchasing managers' sentiment rising Thursday to the highest level in two years.
Global bank HSBC said its "flash" index of purchasing managers' sentiment rose to 51.9 in January from December's final reading of 51.5. Any reading above 50 signals expansion in the manufacturing sector.
It was the fifth straight month that the index has risen. The report showed a quickening pace of employment and output.
Related: China growth points to gradual recovery.
"Thanks to the continuous gains in new business, manufacturers accelerated production by additional hiring and more purchases," Hongbin Qu. HSBC's chief economist for China, said in a statement. "Despite the still tepid external demand, the domestic-driven restocking process is likely to add steam to China's ongoing recovery in the coming months."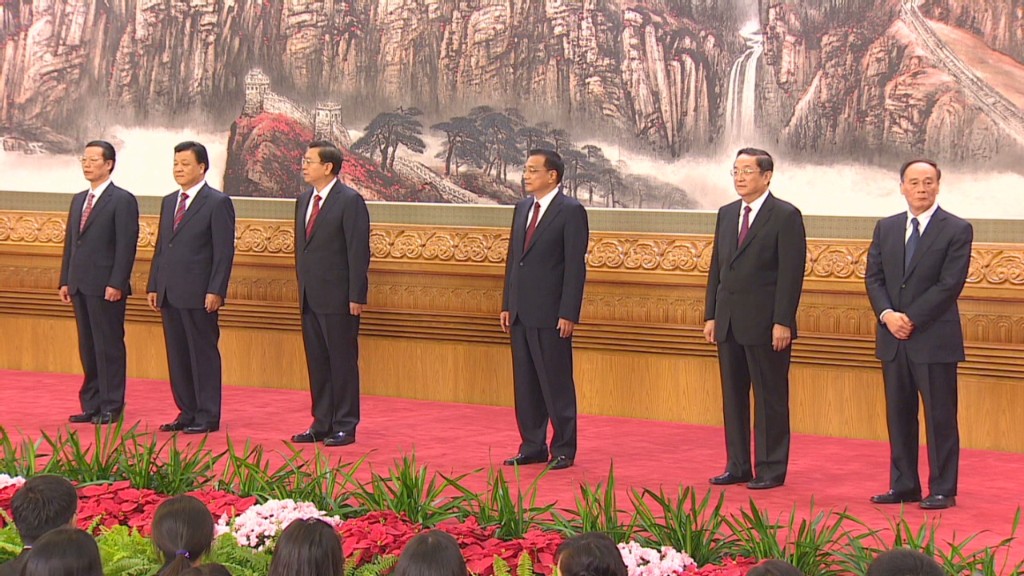 The fate of manufacturing is considered a barometer of the global economy because of the nation's role as a powerhouse exporter. Because it makes up a large part of China's economy, manufacturing plays an important role in shaping domestic policy.
China's economy has grown at an average of around 10% a year for the past three decades, allowing the nation to rocket past competition to become the world's second-largest economy. While the growth slowed in 2012 to 7.8%, that figure topped government targets and analyst expectations, signaling an exit to the slowdown that had worried economists.
HSBC's final reading of January purchasing managers' sentiment is due on Feb. 1, as is the Chinese government's reading. In December, the government index showed a slight expansion in manufacturing, with a reading of 50.6 that was unchanged from the prior month.