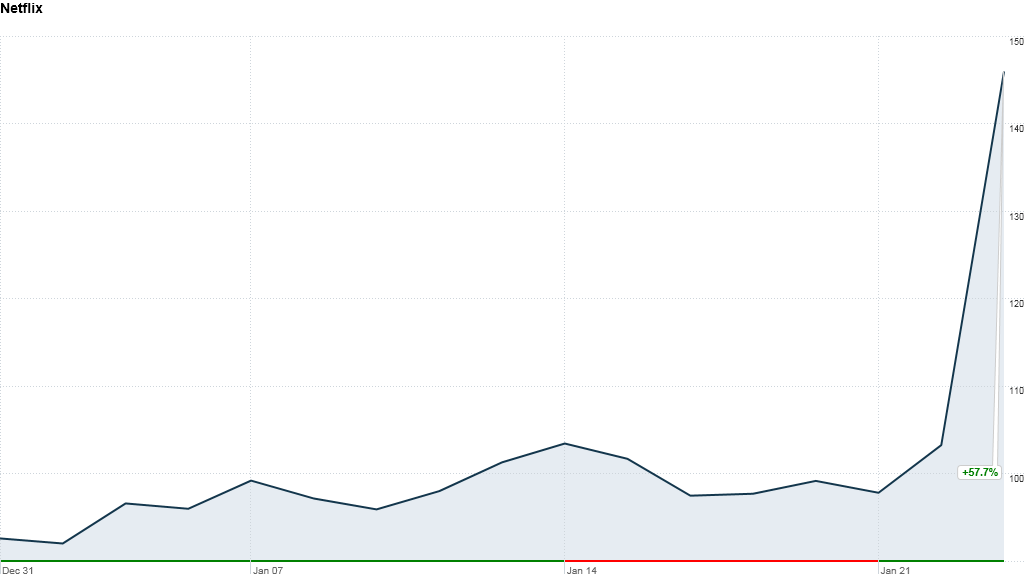 Betting against
Netflix

(NFLX) is proving to be dangerous.

Netflix shocked the investing world by reporting a surprise profit.

For most companies, better-than-expected results might provide a nice boost to its stock, but Netflix is not your average company. Its stock price closed up more than 42% Thursday.

Here's one reason why the stock surged that much. The streaming video company has been a favorite of so-called short sellers, investors who borrow shares expecting to sell when the price drops.

The average company in the S&P 500 has 2.5% of its shares borrowed by short sellers, according to Markit. For Netflix, that figure is 13%.

Related: Why Netflix can't keep winning

For investors betting on a sharp drop in Netflix stock price, the earnings surprise likely forced them to quickly cover their position, buying back the stock en masse in order to cut their losses. It's a phenomenon known as a short squeeze.

"Let's put this in perspective. Revenues are only up 12%. Its profit is down 93%. Is today's stock movement due to short covering? Absolutely," said Richard Tullo, an analyst at Albert Fried & Company. "If I said that any other company moved up on numbers like this, you'd say I was crazy."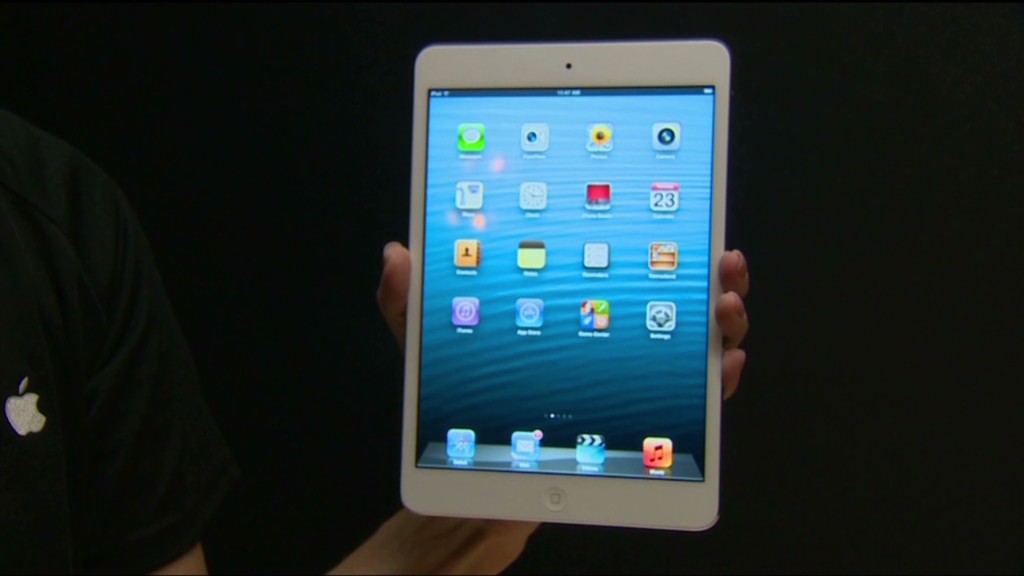 Netflix did manage to sign up a surprisingly large number of subscribers, 2.05 million in the fourth quarter, to its streaming service. Netflix's streaming business, with 27.2 million US subscribers and 6 million more in international markets, is helping offset the drop in its DVD-by-mail business.
The company is also inking new content deals with the likes of Disney (DIS) and CNNMoney parent company Time Warner (TWX).
Related: Netflix is still way overvalued
Still competition in the space is heated. Amazon (AMZN) has signed several content deals of its own for its streaming service. Verizon (VZ) and Coinstar (CSTR), which owns the Redbox DVD rental kiosk business, have teamed up to launch a streaming service to compete directly against Netflix.
Markit doesn't track changes in short interest until the close of trading, but the change in Netflix's short interest might not become apparent for several days. Brokerage firms who lend out shares to short sellers have three days to settle the trades with these investors.
Bu two key Netflix investors with a contentious history are likely quite happy with today's surge: Netflix's CEO Reed Hastings and activist investor Carl Icahn.
Hastings owns roughly 1 million shares. As of mid November, Icahn's firm held 5.5 million shares, or just under 10% of the company's stock. Hastings' stake is worth $48 million than it was on Wednesday while Icahn' investment is now worth $253 million more Not bad for one day.
CNNMoney's Julianne Pepitone contributed to this report.