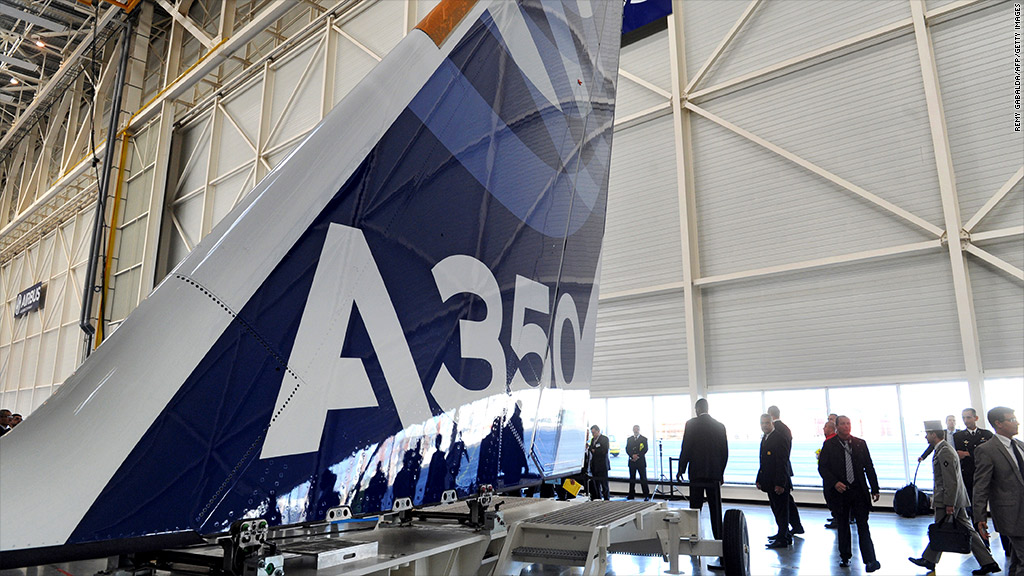 Airbus is on track to launch its new A350 aircraft later this year and has time to make changes that may arise from an investigation into the fault that grounded Boeing's 787 Dreamliner, its chief said Thursday.
Fabrice Bregier, CEO of the European aircraft maker, said Airbus had learned lessons from its troubled launch of the A380 superjumbo, including the need to limit the amount of work outsourced to other companies.
"Sometimes we went too far on outsourcing work," Bregier told CNN's Richard Quest. "We need to make sure we control the architecture of the aircraft so as to have the safest and best aircraft."
Related: Boeing's Dreamliner mess: Simply inevitable
Bregier said he was taking personal charge of ensuring the success of the A350, which is due to make its first flight in the middle of 2013. The first deliveries to customers are due in 2014. Airbus is part of European aerospace company EADS.
"If I take the A350, we drew all the possible lessons from the A380," Bregier said. "And if by chance there is a decision regarding the 787 which would impact us, we would of course embark on that. And we have plenty of time."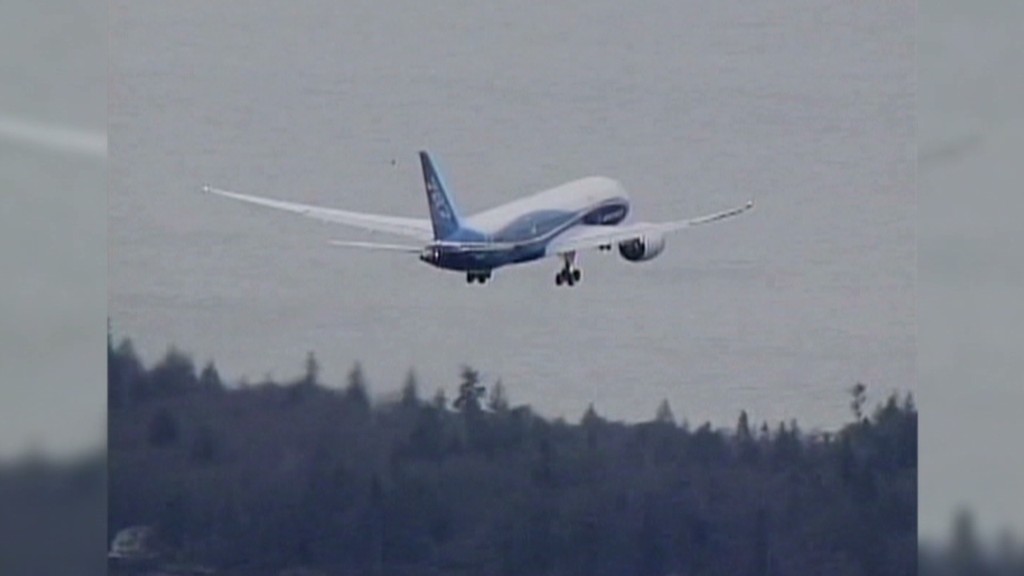 All 50 787 Dreamliners operated by eight airlines around the world were grounded earlier this month after the Federal Aviation Administration began an investigation into a safety issue related to the aircraft's lithium ion batteries.
Boeing (BA)'s Dreamliner is assembled in the U.S. but as many as 45 big companies are involved in building the main components -- the fuselage, engine, airframe, bulkhead and tires -- of the $200 million aircraft. And analysts reckon the total number of suppliers could be well over a hundred.
Related: Dreamliner: Where in the world its parts come from
The Dreamliner is Boeing's first jetliner whose primary structures -- body and wings -- are built with lightweight composite materials such as graphite, titanium and carbon fiber rather than traditional metals.
The A350 is Airbus' answer to the Dreamliner, and will also make use of lithium ion batteries, from a different supplier.
Boeing overtook Airbus to become the world's biggest aircraft maker last year, for the first time in a decade.
Bregier said the global environment was challenging, but growth in markets for new fleets in Asia, the Middle East and Latin America was more than making up for the recession in Europe.
"We are in a growing market and if I could deliver aircraft faster I would have more customers," he said. "Europe is now only 14% of our backlog, it was 50% 15 years ago."