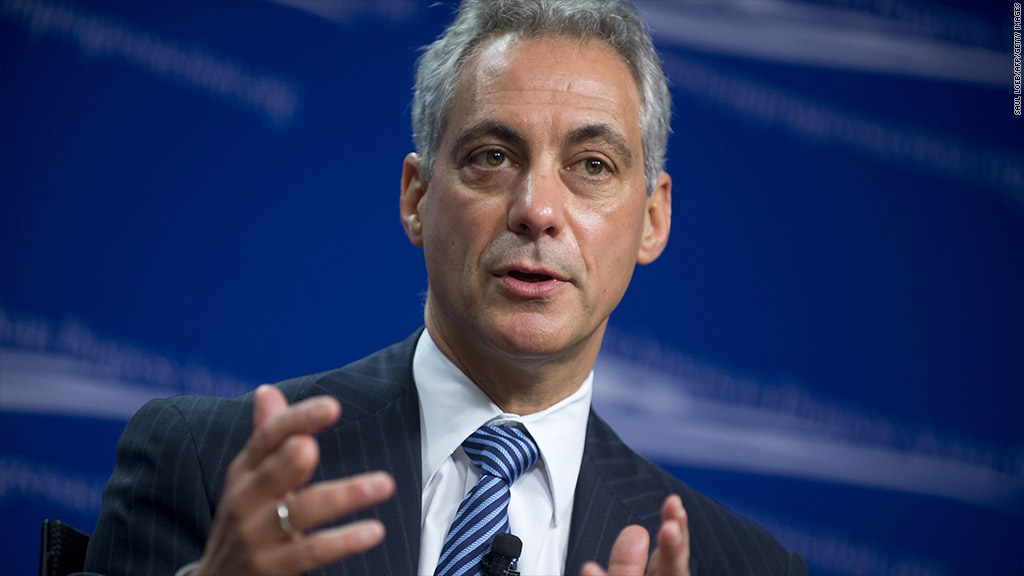 Chicago Mayor Rahm Emanuel on Friday asked big banks to stop lending to gun makers as a way to pressure the industry to support tougher gun control laws.
Emanuel, mayor of the nation's third-largest city and former chief of staff to President Obama, wrote the CEOs of Bank of America (BAC) and TD Bank (TD), since they finance gun makers that lobby against federal and local efforts to toughen gun control laws.
Bank of America gives Sturm, Ruger & Company Inc. (RGR) a $25 million line of credit and TD Bank gives Smith & Wesson (SWHC) a $60 million line of credit, according to the letter.
"I ask you to use your influence to push this company to find common ground with the vast majority of Americans who support a military weapons and ammunition ban, and comprehensive background checks," Emanuel wrote to Bank of America CEO Brian Moynihan. He wrote a similar letter to TD Bank CEO Bharat Masrani.
Both Bank of America and TD declined to comment.
Smith & Wesson and Sturm, Ruger make a wide variety of firearms, including the semiautomatic rifles that are known variously as assault weapons or modern sporting rifles.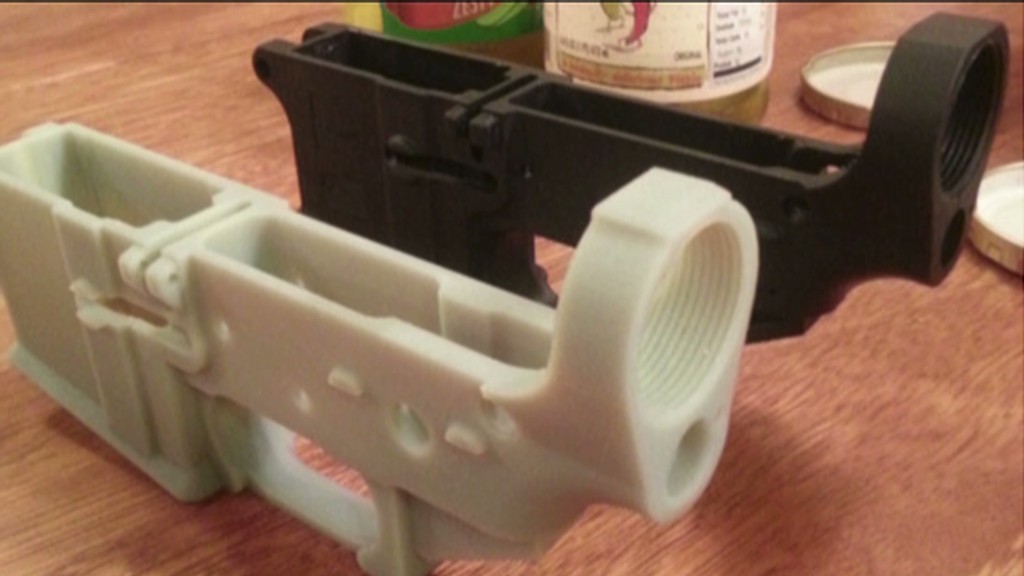 Related: Gun industry thrives in face of ban proposal
Emanuel pushed for tougher gun control measures long before the slayings of children and teachers at a Newtown, Conn., elementary school last month. Two years ago, the Supreme Court overturned the city's handgun ban, forcing the city to rewrite its laws. Chicago maintains some of the nation's toughest gun control laws, including registration of any kind of gun and a ban on assault weapons.
"Doing business with gun manufacturers might benefit the banks' bottom line, but they put our police officers, our children, and our communities at risk," Emanuel said in a Friday statement.
His office has also ordered city pension and retirement funds to divest shares in gun makers. This week, the Chicago Municipal Employees Annuity and Benefit Fund agreed to shift $1 million from manufacturers of assault rifles, including Freedom Group, Smith and Wesson and Sturm, Ruger.
- CNN's Todd Sperry contributed to this report.