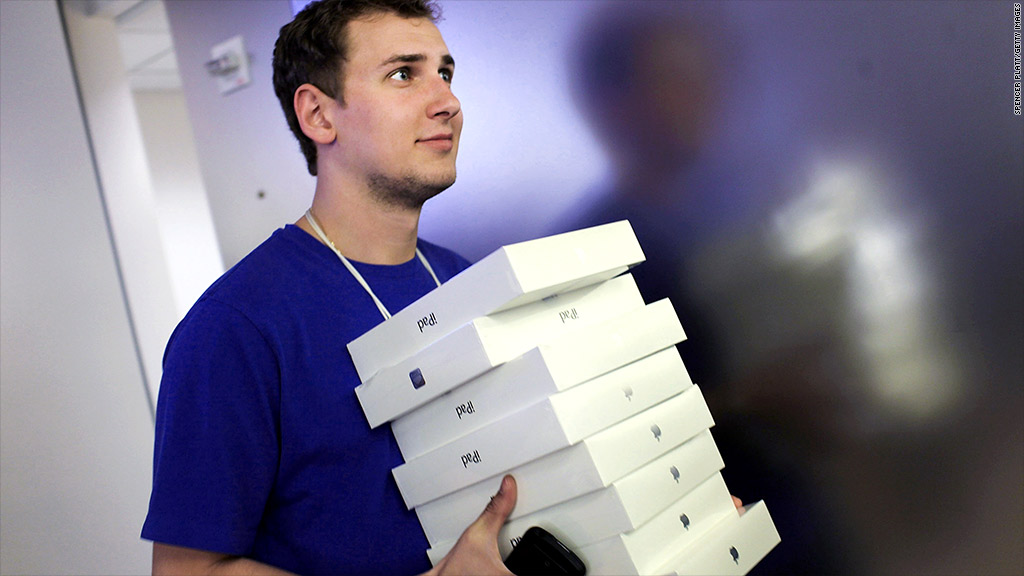 Apple added a new member to its iPad line on Tuesday, offering a 9.7-inch Retina iPad with 128 gigabytes of storage -- doubling the tablet's previous max capacity.
Everything else about Apple's tablet is the same, including the dual-core A6X processor, 2 gigabtyes of RAM, and 10 hours of battery life.
To account for the added storage space, the 128 GB Wi-Fi model will now cost $799, while the LTE model will cost $929.
To offer some differentiation from its other iPads -- which start at $329 for the iPad mini -- Apple is targeting the new model primarily at professional users, including those in the architectural and medical fields who handle large files. Gamers, movie fans and avid magazine readers are also likely to appreciate the extra storage space.
The abrupt release marks a shift in how Apple (AAPL) is updating the iPad. Instead of rolling out new iPads once a year or so, as it does with iPhones and iPods, Apple is now treating the iPad more like its Mac line, releasing incremental updates to existing models. (Tech blogs began publishing leaked reports about the new iPad two days ago.)
In late 2012, Apple released a fourth-gen iPad with new processor a mere six months after the release of the third-generation Retina iPad. Much like in this most recent update, all other specs remained the same.
Apple has not explicitly announced this strategy shift, so it's an open question whether or not we'll see a more significant iPad update this year.
The 128 GB iPad will be available starting on Tuesday, February 5.