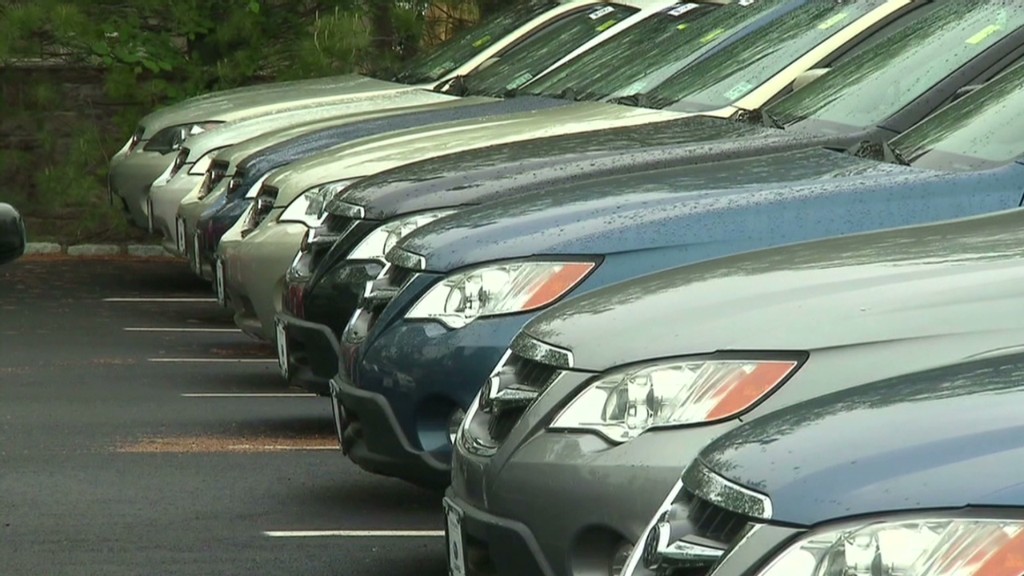 The nation's largest publicly owned car dealership group will begin operating almost all of its dealerships under the same name: AutoNation, company executives said.
Currently, AutoNation (AN) dealerships operate under individual names such as Champion Chevrolet and Dobbs Nissan. This will be the first time a large new-car dealership group has ever operated under a single overarching brand name from coast to coast, similar to the way other retail and restaurant chains, such as McDonald's (MCD) and The Gap (GPS) sell clothing and food.
CarMax (KMX) uses a similar one-brand model for its used car dealerships.
AutoNation's move had to be approved by all the major automakers whose products AutoNation sells. The company operates 265 dealerships in 15 states selling 32 different brands.
Related: Cool cars from the Detroit Auto Show
AutoNation's high-end luxury dealerships, which sell cars such as Mercedes-Benz, Bentley, and Porsche, will continue to operate under their own, separate names, AutoNation said. But dealerships that sell mass-market cars, such as General Motors (GM)' Chevrolet, Toyota (TM), Nissan and Ford (F), will take on the AutoNation name and logo.
"Ten years ago, everyone was doing their own thing," Jackson said. "Everyone was encouraged to do their own thing."
Since then, AutoNation has been working to have all its dealerships operating in the same way with the same back-end software and training for service and sales employees, CEO Mike Jackson said. Jackson said he wanted all that in place before rolling out the name change otherwise customers would still have one type of experience at one dealership and a different one at another, undermining the value of having the same name.
In preparation for this move AutoNation stores already offer a three day, 150-mile money back guarantee on new cars. Vehicle inventory information for all dealerships is also available through one database making it easier for dealerships to see if other AutoNation dealers have a particular vehicle in stock, including vehicles from competing automakers.
Related: 13 cars to watch in 2013
"To take this step to unify under one brand, we really need to have developed a unique customer experience with universal brand attributes," he said. The effort cost the company about $3.7 billion over the decade, Jackson said.
Operating under one brand nationwide will also make its advertising and marketing more cost effective, Jackson said.
The plans should be successful, said Jesse Toprak, an industry analyst with the car pricing service TrueCar.com. Toprak ran car dealerships in the Midwest during the 1990s.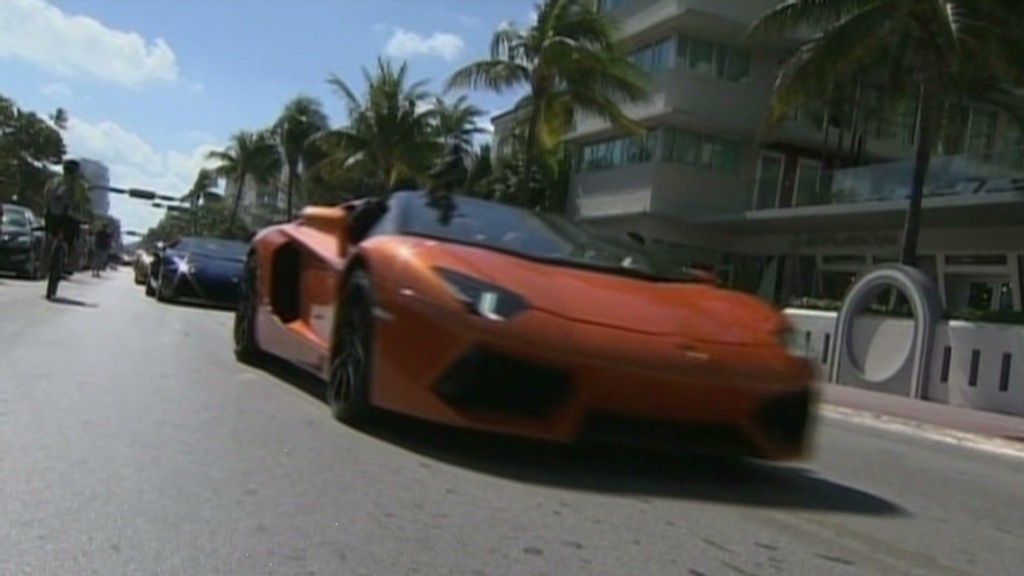 The used car dealership network, CarMax, has been successful with its one-brand strategy, Toprak pointed out. While it might not make a huge difference at first, as customers come back to buy second, third and fourth cars they'll return to those trusted dealerships where they've had positive experiences before.
"Next time I buy a car, no matter where, I know what to expect," Toprak said