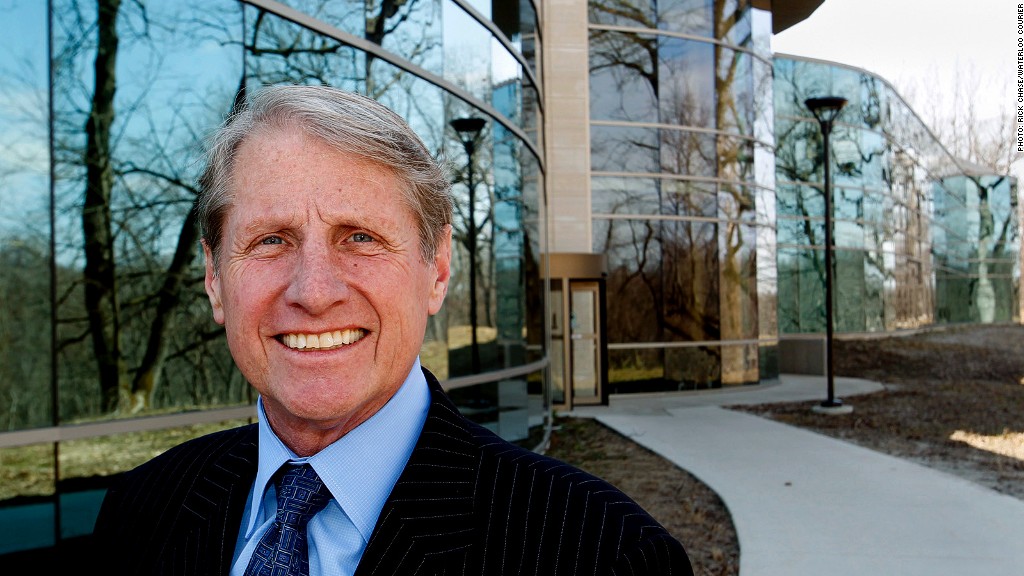 Russell Wasendorf Sr., the former CEO of Peregrine Financial Group who admitted to stealing clients' funds, was sentenced to 50 years in prison Thursday.
The sentence, imposed in a Cedar Rapids, Iowa, courtroom, was the maximum he was facing for his crimes.
Wasendorf pleaded guilty in September to embezzling $215.5 million from more than 13,000 customers of the commodities futures firm over the course of 20 years. He prepared false documents that inflated the value of his firm.
"The lengthy prison sentence imposed today is just punishment for a con man who built a business on smoke and mirrors," said Acting U.S. Attorney for the Northern District of Iowa Sean Berry.
Authorities said Wasendorf had admitted to the fraud in a note found following a July 2012 suicide attempt. The police found him about a mile and a half from his Cedar Falls, Iowa, headquarters in his Chevrolet Cavalier with a hose running from the tailpipe into the car. The firm, which operated PFGBest and had offices in Cedar Rapids and Chicago, filed for bankruptcy right after his suicide attempt.
"I have committed fraud," read the note, which was written to his wife and eventually led federal authorities to charge him with the crimes. "For this I feel constant and intense guilt. I am very remorseful that my greatest transgressions have been to my fellow man."
He said in the note that he had been the only one involved in the scheme. His son, Russell Wasendorf Jr., was also a executive at the firm.
Wasendorf was represented in court by the federal public defender's office, which asked for a reduced sentence at Thursday's hearing. He has been in federal custody since the time of his arrest. A month from his 65th birthday, Wasendorf's sentence essentially represents a life term.