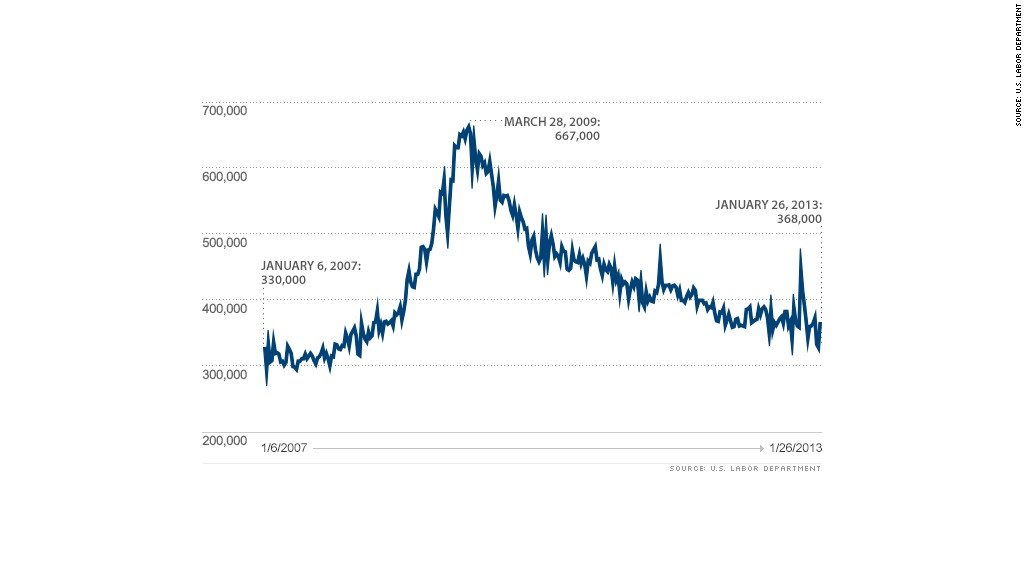 Jobless claims bounced higher last week, after falling to a five-year low earlier in January.
First-time claims for unemployment benefits rose by 38,000 last week to 368,000, from 330,000 the previous week.
Claims have been volatile all month, falling by a whopping 40,000 one week and then two weeks later, rising again dramatically.
Economists often prefer to smooth out the volatility by looking at a four week moving average, which was 352,000 last week, a slight increase from the week before.
Meanwhile, continuing claims, a closely watched measure of those who remain on unemployment benefits for a second week or more, totaled about 3.2 million in the week ended Jan. 19, the most recent data available, a 22,000 drop from the week before.
The report comes a day before the government's monthly reports on payrolls and unemployment. Economists are expecting 180,000 jobs were added and that the unemployment rate dipped slightly to 7.7%.