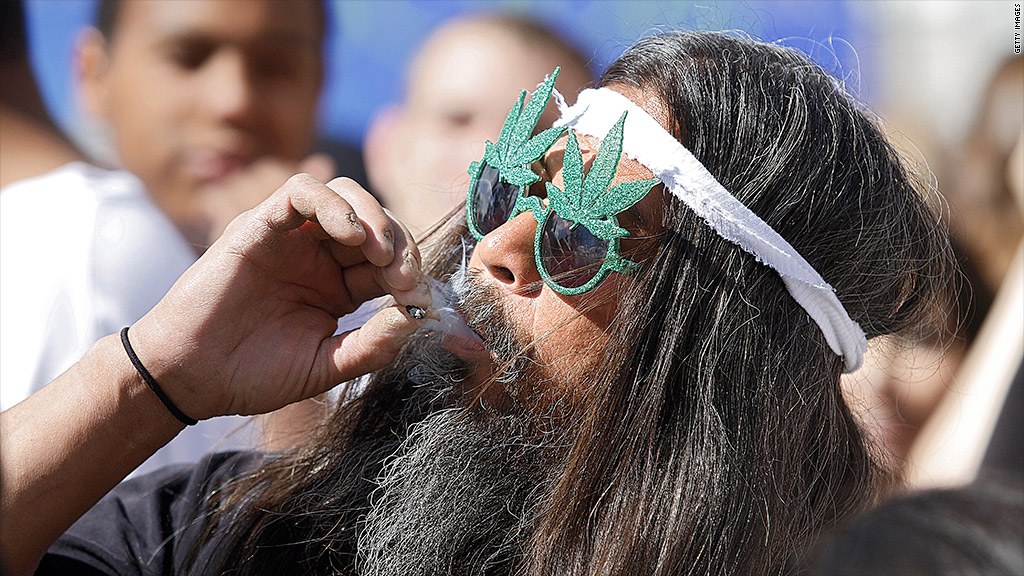 It's a pot-lover's dream. Washington State is looking for a marijuana consultant to help craft its now-legal industry.
But are you qualified? The job requirements are uniquely challenging: At least five years "working experience" doing everything that would land you in federal prison.
Washington legalized marijuana for recreational use during the November elections, and the state's Liquor Control Board detailed the new government contract job in a recent 17-page solicitation.
In its request for proposal, Washington said it wants expertise on how marijuana is "grown, cultivated harvested, cured and processed," along with "experience with cannabis testing" and "establishing quality standards."
The best candidate also needs to figure out how to properly regulate the business -- and forecast how much marijuana each region of the state is going to demand.
"Ideally, we would like one person who has all those characteristics," said board spokesman Mikhail Carpenter.
Carpenter said a criminal record won't be "an immediate disqualifier."
The board is open to the idea of hiring an entire team, though. By the state's standards, a dream team might include a seasoned pot smoker, a chemist, a lawyer and a dealer with a college degree in Statistics.
The contract consulting work pays up to $100,000 -- but candidates can compete by offering to do it for less. The gig starts in March, and state officials need the rules created by June. Plus, they'll need advice for another year or two.
Related: Don't expect a marijuana boom
Because it's contract work, a simple job application won't do. Proposals must include several two-page essays proving proficiency in all the skills listed above.
With those difficulties in mind, CNNMoney has run the state's proposal by Billy Corben, the filmmaker behind drug documentaries "Cocaine Cowboys" and "Square Grouper: The Godfathers of Ganja."
Corben has interviewed some of the biggest drug smugglers in American history. Here's his take on what kind of candidate Washington needs.
Requirement 1: Know how weed is grown, harvested, processed and infused into food.
"They wouldn't look for a marijuana smuggler. So much of it is cultivated in grow houses, like they do here in Miami, or in legitimate farms out West.
"The state could start in Colorado or California and find one of the higher-end entrepreneurs who have yet to be cracked down on by the federal government.
"Everybody that they're looking for is, by definition, breaking federal law. So, there's obviously a level of forgiveness that's essential. They're all federal criminals, theoretically. Even in the states where it's legal.
"If you go in for a job interview and you're exceptionally qualified but you're a felon or convicted of a marijuana misdemeanor, they will have to chuckle that off."
Requirement 2: Experience testing marijuana quality.
"You're talking about an admitted drug user. I'd think the president, when he was smoking, was smoking the good s****. He knows the difference. Hell, any of the last three presidents -- or any of the founding fathers, but they're not available right now."
Requirement 3: Knowing how much weed is needed, and where.
"That's like saying who needs running water. There's such a cross-section of people. It doesn't demographically appeal to any age, race or gender. Are you a Glaucoma sufferer? Cancer patient? Teenager? College student?"
Requirement 4: Establishing industry regulations
" You'd need a lawyer. Credit to Washington state for wanting to do this right."