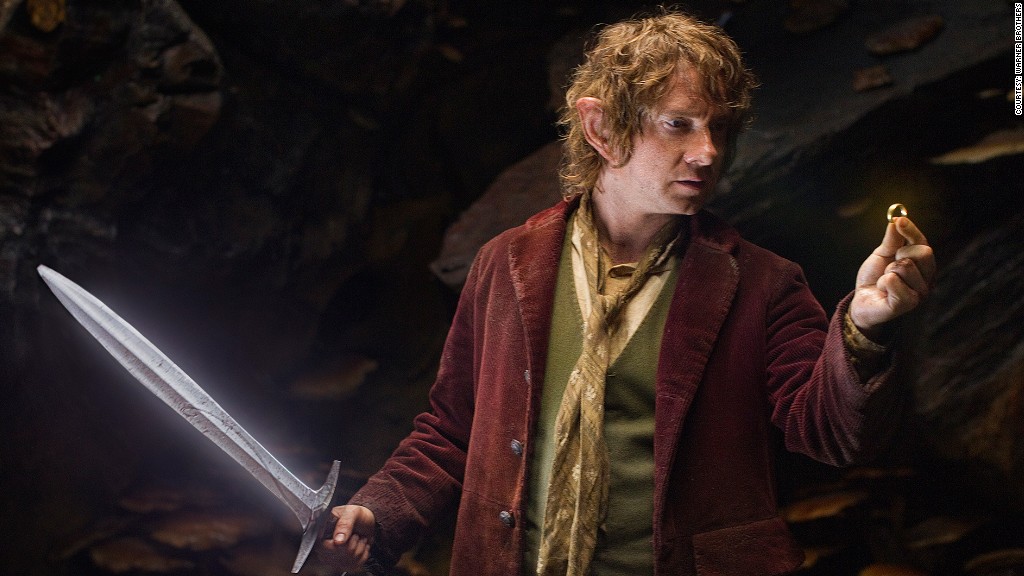 Time Warner overcame slightly lower revenue to report a gain in quarterly earnings, allowing the media company to raise its dividend and increase a share repurchase program.
The company reported adjusted operating income of $6.1 billion for the year, up 4%, as fourth-quarter income jumped 16% to beat analysts' forecasts. But revenue was little changed for the final three months and down 1% for the full year, partly due to difficult comparisons to 2011 that benefited from the release of the final Harry Potter movie and home video.
Time Warner also announced it is raising its dividend 11% to $1.15 a year. And it said its board has authorized the repurchase of $4 billion worth of its shares. It also expected earnings per share to be up more than 10% in 2013, which would be roughly in line with estimates.
Shares of Time Warner (TWC) were up 4% in premarket trading.
The media conglomerate owns Warner Bros. studios, cable networks including TBS, TNT and HBO, as well as a family of magazines that make up Time Inc. It is also the parent of CNN and CNNMoney.
Income and revenue rose at the company's networks, its largest unit, helped by an increase in the number of NBA games and higher ratings at CNN due to the 2012 presidential election. For the quarter, adjusted operating income was up 17%, while for the year it rose 10%.
The company's filmed and TV entertainment unit, which includes Warner Bros., was helped by the release of the December release of "The Hobbit: An Unexpected Journey," which was the company's second biggest film of the year behind the summer's "Dark Knight Rises." But while fourth-quarter income rose 29% in the unit, it was down 3% for the year on lower revenue.
Industry-wide U.S. box office set a record with $10.8 billion in ticket sales in 2012, a rare increase for the movie industry. Strong demand for movies helped lift the shares of many studios during the year, including those at Time Warner rivals Walt Disney (DIS), News Corp. (NWS) and Comcast (CMCSA).
Adjusted operating income fell 10% in the quarter and 20% for the year in the company's publishing unit, primarily its Time Inc. division. Print media has been facing declining fortunes for a number of years as advertising and subscription revenue are both hurt by the growth of online media sources.
Earlier this month, Time Warner announced it would cut 6% of the jobs at its Time Inc. unit. The company said Wednesday that Time Inc. restructuring costs would come to $60 million this year.