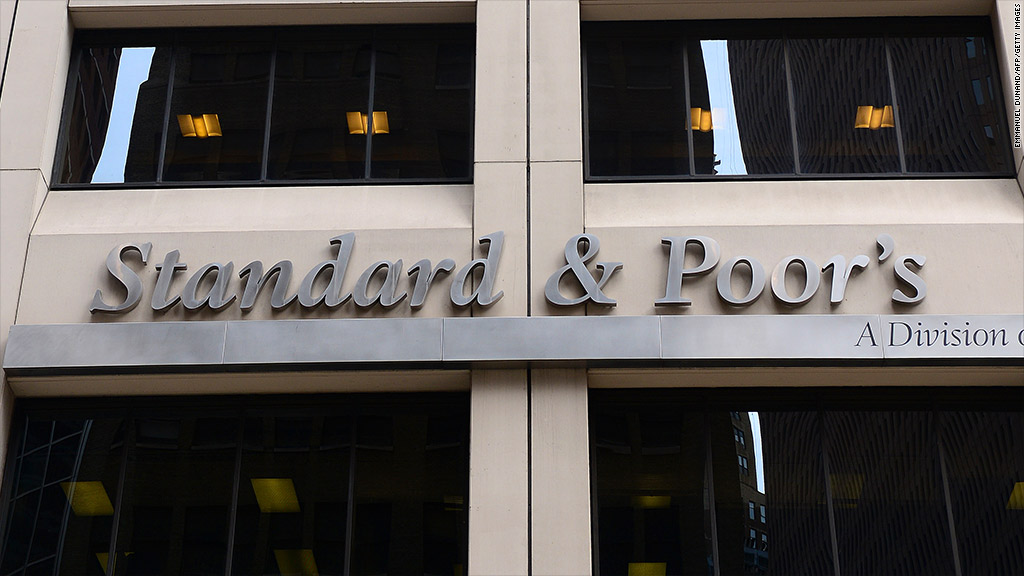 Standard & Poor's parent McGraw-Hill said Tuesday it expects to prevail in state and federal lawsuits concerning ratings of mortgage-backed securities, but its chief counsel said the agency is open to settlement talks.
The Justice Department sued S&P last week, seeking $5 billion in damages. The government accused the agency of giving deceptive ratings to mortgage securities between 2004 and 2007 that greatly underestimated the risk to investors. It did so, according to the suit, in order to collect fees from the firms that were pooling the risky home loans into securities.
Since that suit was filed, 13 other states and the District of Columbia have filed similar actions.
In a conference call with investors, McGraw-Hill (MHP) chief counsel Ken Vittor said the company has won dismissals of 41 other suits brought against S&P since the 2008 financial crisis, and he's confident it will win the latest cases as well.
Vittor said the fact that the Justice Department cited some S&P employee e-mails questioning the mortgage ratings does not prove the firm did anything improper. He argued those e-mails are proof that S&P was properly examining and debating the risks, and said the firm did downgrade some mortgage debt as a result.
The counsel said the firm regrets it made the same mistake as its counterparts and the government itself in not forecasting the collapse in housing prices that led to a spike in foreclosures.
"Although there may have been opinion within the company that did not carry the day, this is not evidence of fraud," said Vittor.
But while Vittor and other executives repeatedly said they are confident about the company's ability to defend the cases brought against them, they left the door open to a settlement.
"If there is a reasonable settlement opportunity made available to us in any case, we are open to discus it," he said.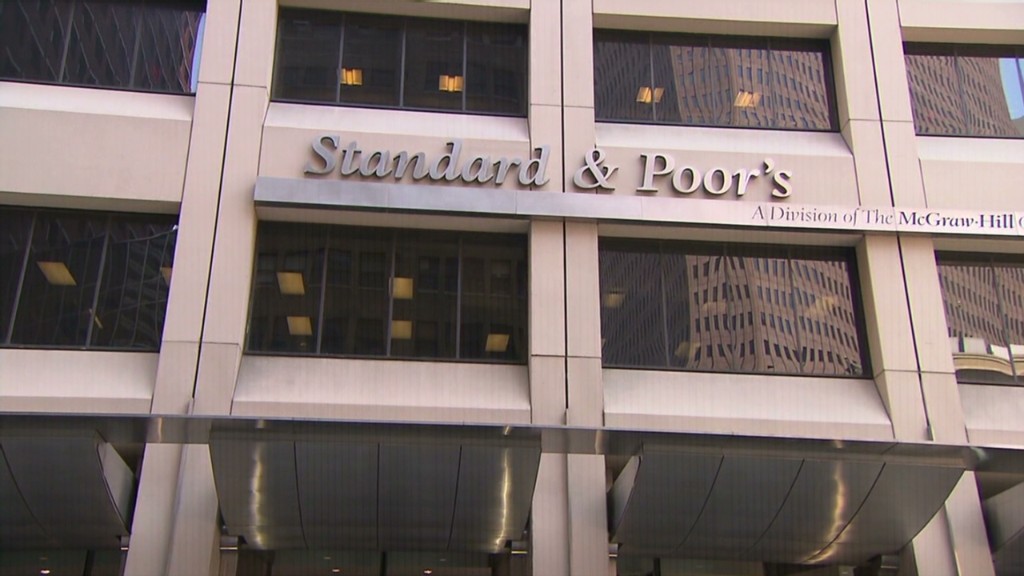 Vittor cited cases in which S&P has settled with government units suing over its ratings, including one involving Orange County, Calif., and one involving the state of Connecticut.
Related: How S&P 'Burned down the house'
Some critics of the Justice Department have suggested that S&P was singled out in this suit because it alone among the three major rating agencies downgraded the credit rating for the federal government in 2011. Moody's and Fitch also kept high ratings for mortgage securities during the period covered in the S&P suit.
Asked by one analyst if the firm has an opinion why it is the only credit rating agency charged in the suit, Vittor declined to say it was retaliation for the downgrade, adding it was a question for the Justice Department. Justice officials denied last week there was any connection between the suit and the downgrade.