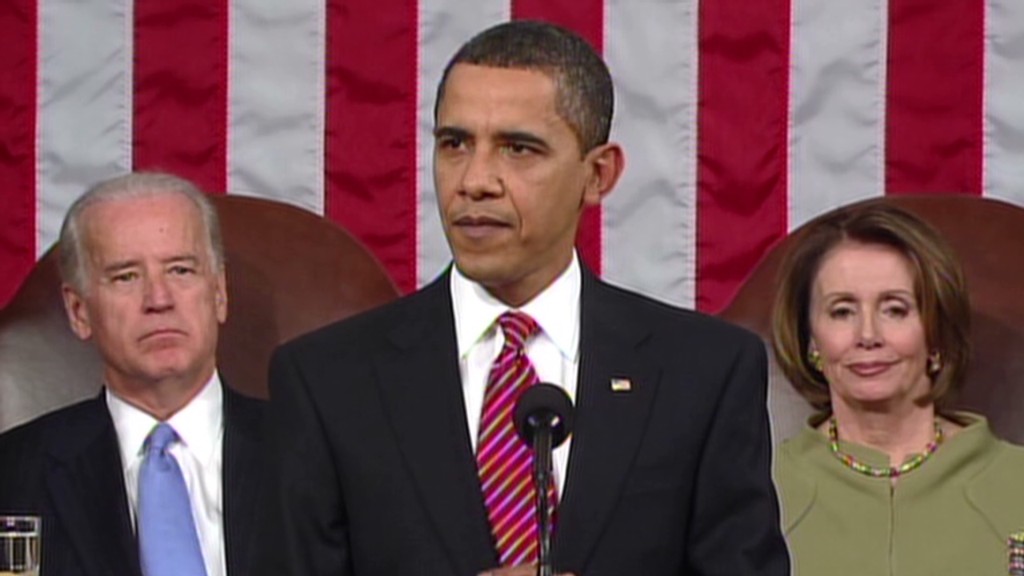 Looking for ways to lift America out of a downward economic spiral, President Obama made a lot of promises in his State of the Union addresses ... and he even kept many of them.
Obama was more successful in pushing his policy goals through Congress in the first half of his first term, when both chambers were in Democratic control. By the time he gave his first address before Congress in 2009, he had already secured the American Recovery and Reinvestment Act and put in place a program to assist homeowners facing foreclosure. By midterm, he wrestled lawmakers into approving two other landmark pieces of legislation that dominated his early addresses: health care and Wall Street reform.
After that, his track record became more checkered as the Republicans in the House blocked many of his efforts. He also failed to make much headway into some of the biggest problems facing the nation, such as entitlement reform.
Here's a look at how Obama did on some of the biggest promises of his first term.
Jobs: Job creation was a central theme running through all four of Obama's addresses to Congress. Boosting employment was at the root of many of his proposals, spanning fields such as energy, education, exports and infrastructure.
The 2009 stimulus bill sent money flowing to the clean energy and infrastructure industries, prompting hiring in those areas. It also provided a financial safety net to the states, keeping teachers, firefighters and other government workers on the job. Obama pushed for partnerships with the manufacturing industry and community colleges to prepare the next generation of American workers.
While the administration succeeded in getting a few smaller jobs bills through Congress after the Recovery Act, Obama did not get comprehensive employment legislation in the later years of his first term. And while he's placed a lot of emphasis on the revival of the manufacturing sector -- calling it in last year's speech "a blueprint for an economy that's built to last" -- the industry has lost 606,000 jobs since his first inauguration.
Still, there's no question that jobs were created on Obama's watch. The nation added 1.2 million jobs since he took office. That's even more impressive when you consider the big hole he had to dig out of: The nation started shedding positions in early 2008 and continued for more than a year into Obama's term. Employers have added 5.5 million jobs since the nadir in February 2010.
However, the economy is not creating jobs fast enough for a strong recovery to take hold. Last month, only 157,000 jobs were added.
Taxes: It took four years, but Obama got what he wanted in terms of eliminating tax cuts for the wealthiest Americans. Sort of.
Since Obama took office, he's used his State of the Union addresses to call for an end to the Bush tax cuts for the rich. He said the nation can't afford to make the tax break permanent for the wealthiest 2%, or those making more than $250,000.
On January 1, as part of the fiscal cliff deal, Congress approved raising the tax rate on individuals making more than $400,000 and couples making more than $450,000. But they are the wealthiest 0.7% of Americans, not the top 2%.
Obama also couldn't make good on a plea to keep a tax cut in place for working Americans. Working folks got four years of tax breaks under Obama, initially with the Making Work Pay credit in 2009 and 2010 and subsequently with the payroll tax cut. But their good fortune was only temporary.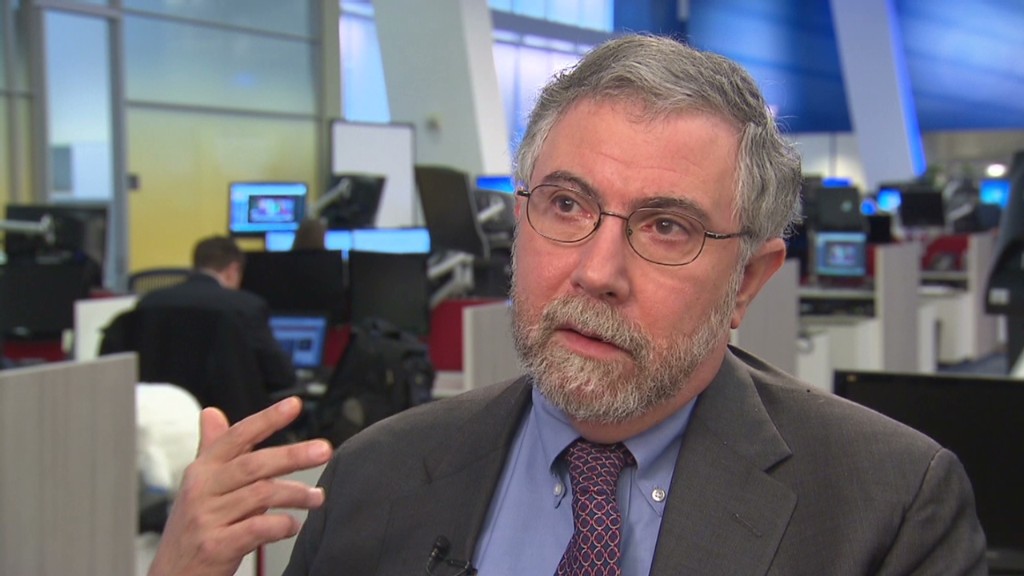 In his 2012 speech, Obama said the "most immediate priority is stopping a tax hike on 160 million working Americans while the recovery is still fragile." That tax hike took place in January when Congress allowed the payroll tax cut to expire. The tax break had put an additional $1,000 a year in the pocket of the average household earning $50,000 annually.
Obama's repeated calls to cut billion of dollars of taxpayer subsidies for oil companies went nowhere.
Deficit Reduction: Obama cut the deficit during his first term in office, though not quite to the extent he pledged in first address, in which he proposed to slice it in half.
The deficit was $1.5 trillion in fiscal 2009 and is projected to be $845 billion for the current fiscal year. However, that depends in part on whether the sequester cuts are enacted this year.
Non-discretionary spending was also largely frozen, as Obama promised, thanks in part to the Budget Control Act passed in 2011.
Though the president mentioned reining in entitlement spending -- particularly Medicare and Social Security -- he accomplished little in that arena. While the Affordable Care Act did cut Medicare spending, much more is needed to truly restrain health care spending, the main driver of the deficit. Congress will now square off over deeper Medicare cuts as part of the debt ceiling and sequester negotiations.
Energy: Obama stressed the importance of investing in clean energy in each of his speeches, saying that it will transform the economy, create jobs, protect our security and help save the planet.
The president did indeed expand the amount of clean energy being produced in the United States, keeping his 2009 promise to double the nation's supply of renewable energy in three years. And he strengthened vehicle fuel efficiency standards.
But much of his clean energy success is based on funding and tax credits that were contained in the Recovery Act. On its own, the industry is not profitable as Obama had hoped. A number of these subsidies are expiring at the end of 2013, and it's not certain that Congress will renew them.
Obama also had some big failures in the energy arena. He did not secure a comprehensive energy and climate bill, as he requested in 2010. He was also not able to put rules in place limiting carbon emissions.
"President Obama expanded clean energy supply, but he failed to create enduring clean energy demand," said Kevin Book, managing director of ClearView Energy Partners, a research firm.