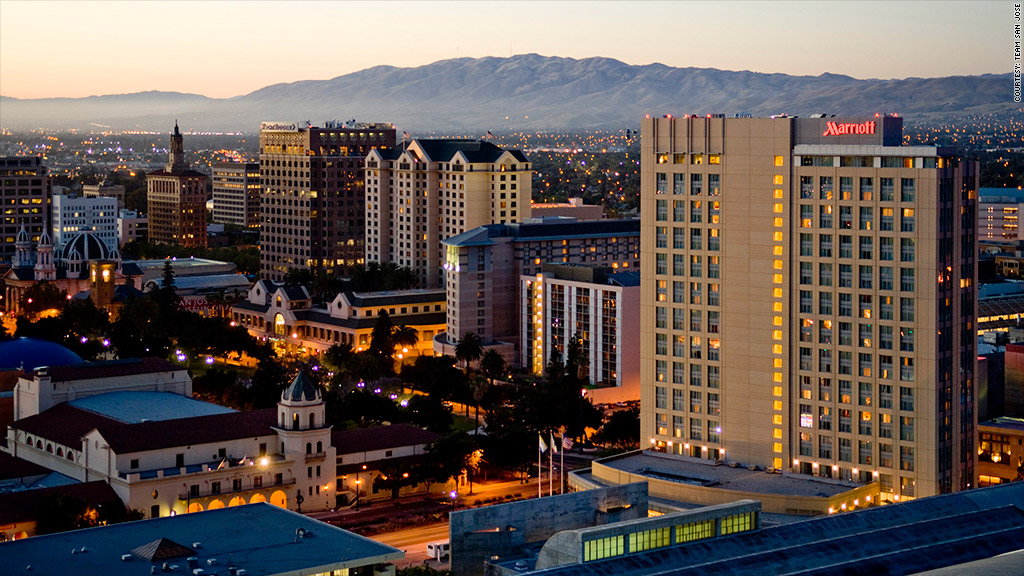 Despite all the talk of urban revitalization, suburbs still have a denser concentration of rich people than cities.
In America's suburbs, just over 6% of the households have incomes that put them in the top sliver of American earners, according to a study released Monday by the U.S. Census Bureau. In city centers, less than 5% of households made the cut.
Not surprisingly, the study found that rich people tend to live near major population centers.
The Bridgeport-Stamford-Norwalk area of Connecticut, a region just north of New York City that's home to many a hedge fund, has the highest concentration of wealthy households in the country -- 17.9% of those in the area bring in more than $191,469 per year. That compares to 5% of households nationwide, according to the Census Bureau.
The bureau did its calculations based on metropolitan statistical areas, which are broad zones that lump poorer areas in with richer ones. Bridgeport isn't known for being particularly rich, but some of the towns surrounding it are.
Southern Connecticut was followed closely by the tech-heavy San Jose-Sunnyvale-Santa Clara region in California that's known as Silicon Valley. The Washington, D.C.-Arlington-Alexandria area came in third.
At the opposite end of the spectrum are mostly rural regions. Two statistical areas with the same name tied for having the lowest concentration of rich people -- Danville, Ill., and Danville Va. -- at 1.1%. Pine Bluff, Ark.; Steubenville, Ohio-Weirton, W.Va.; and Muskegon-Norton Shores, Mich. rounded out the bottom five.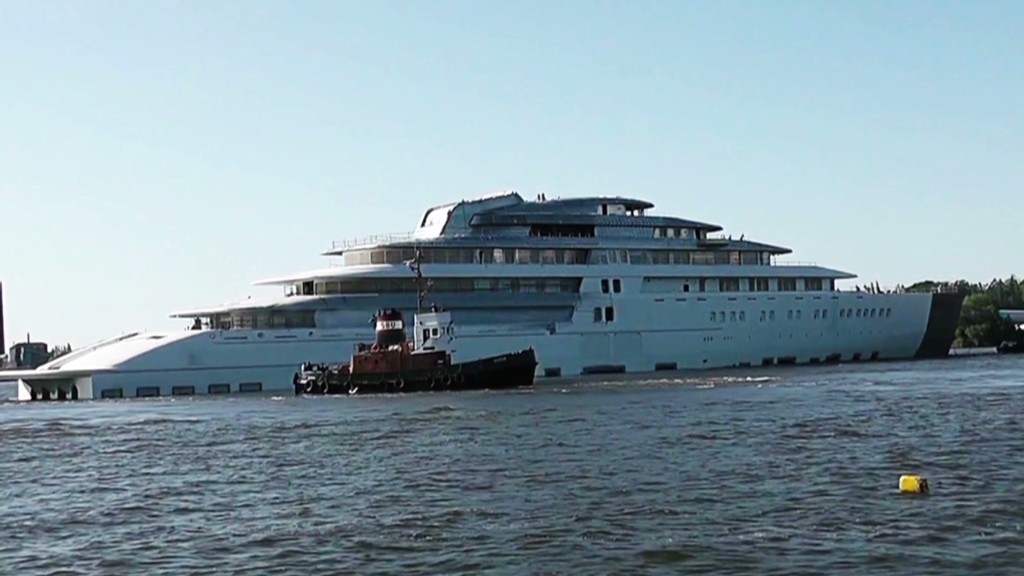 Areas that fell outside the norm included regions in the country currently undergoing an energy boom. Counties near North Dakota's Bakken Shale, Colorado's Niobrara and Texas' Eagle Ford all had high concentrations of wealth.
The study did not take into account cost of living, which can significantly reduce or boost buying power in an area.
10 metro areas with the highest concentration of high-income households
| Metro area | Percentage of households among top 5% |
| --- | --- |
| Bridgeport-Stamford-Norwalk, CT | 17.9% |
| San Jose-Sunnyvale-Santa Clara, CA | 15.9% |
| Washington-Arlington-Alexandria, DC-VA-MD-WV | 14.1% |
| San Francisco-Oakland-Fremont, CA | 13% |
| Trenton-Ewing, NJ | 11.6% |
| New York-Northern New Jersey-Long Island, NY-NJ-PA | 10% |
| Oxnard-Thousand Oaks-Ventura, CA | 9.7% |
| Boston-Cambridge-Quincy, MA-NH | 9.7% |
| Boulder, CO | 9.4% |
| Napa, CA | 9.3% |