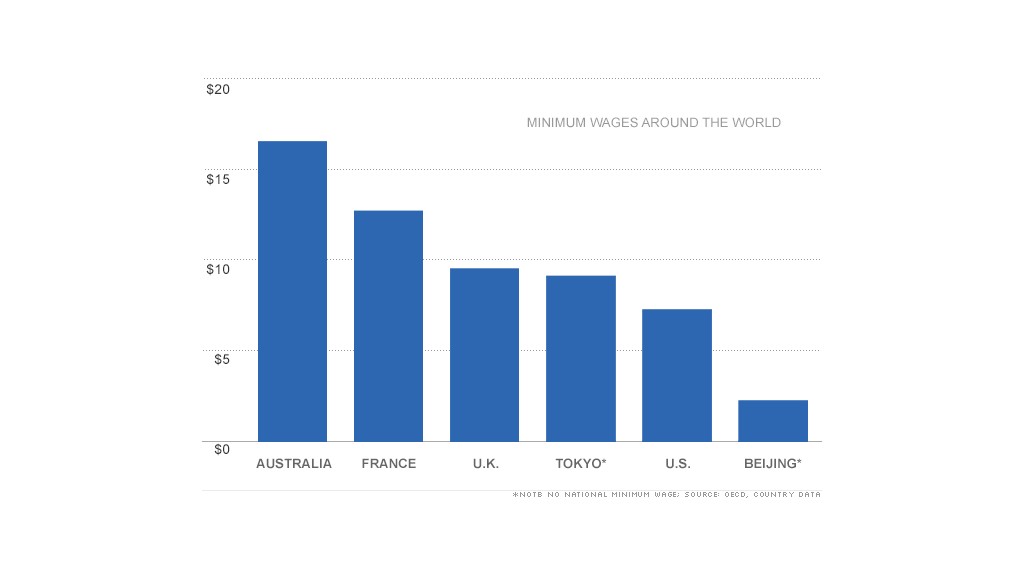 President Obama's proposal to hike the U.S. minimum wage to $9 an hour would still leave the lowest-paid American workers trailing their counterparts in several other major industrial countries.
The world's highest minimum wage is paid in Australia, where workers are paid at least 15.96 Australian dollars, or $16.91, an hour.
Some of the major economies in Europe also pay well above the U.S. minimum. France just raised its minimum wage to €9.43, or $12.68 an hour, while workers in the U.K. are paid at least £6.11, or about $9.50.
Canada does not have a national minimum wage, but the lowest provincial minimum wage is in Alberta, where workers must be paid at least 9.75 Canadian dollars, or $9.73, an hour, while workers in Yukon get at least $10.27.
Figures from the Organization for Economic Cooperation and Development, a multinational research body, show nine countries around the world where the minimum wage is more than the $9 President Obama is proposing.
There are eight that do not have any form of minimum wage, according to OECD, including Germany and Italy. And some economies have very low minimum wages that are set on a weekly or monthly basis, rather than per hour.
The impact of a $9 minimum wage
In China, monthly minimums are generally the rule. The highest minimum wage is in Shenzhen province, where workers are guaranteed 1,500 yuan, or about $240.49, a month.
Beijing is an exception, with an hourly minimum of $2.24.
Earlier this month, China's government raised minimum wages across most of the nation to 40% of the average salary by 2015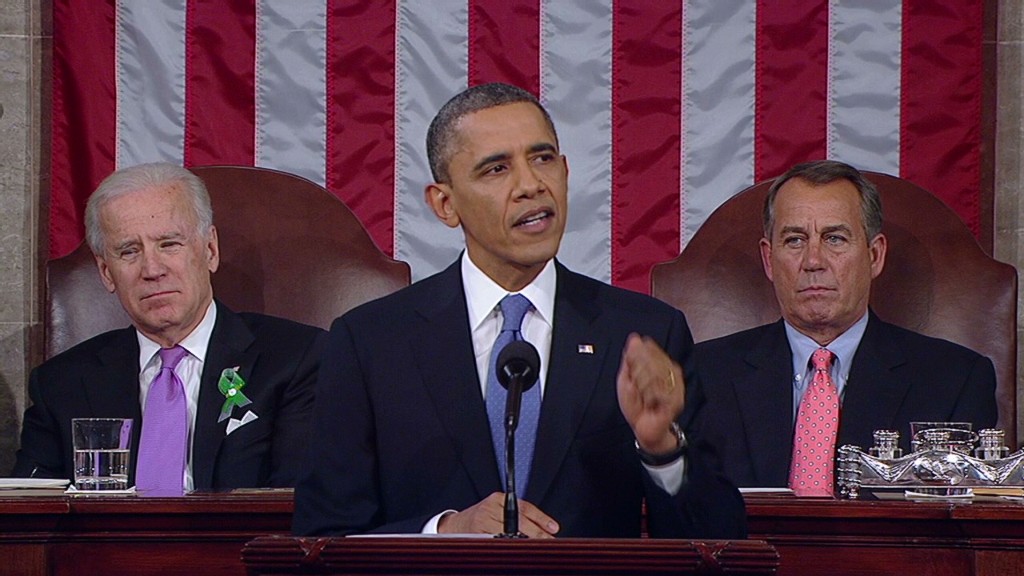 There are some developed economies with lower minimum wages than the United States, but not many.
One is Japan, which sets its wage floor on a regional level. The lowest regional minimum wage it pays is ¥652, or just about $6.98, an hour, just below the current U.S. minimum wage of $7.25. The average minimum wage in Japan is about $8.02 an hour, while low-wage workers in Tokyo must be paid at least $9.10 an hour.