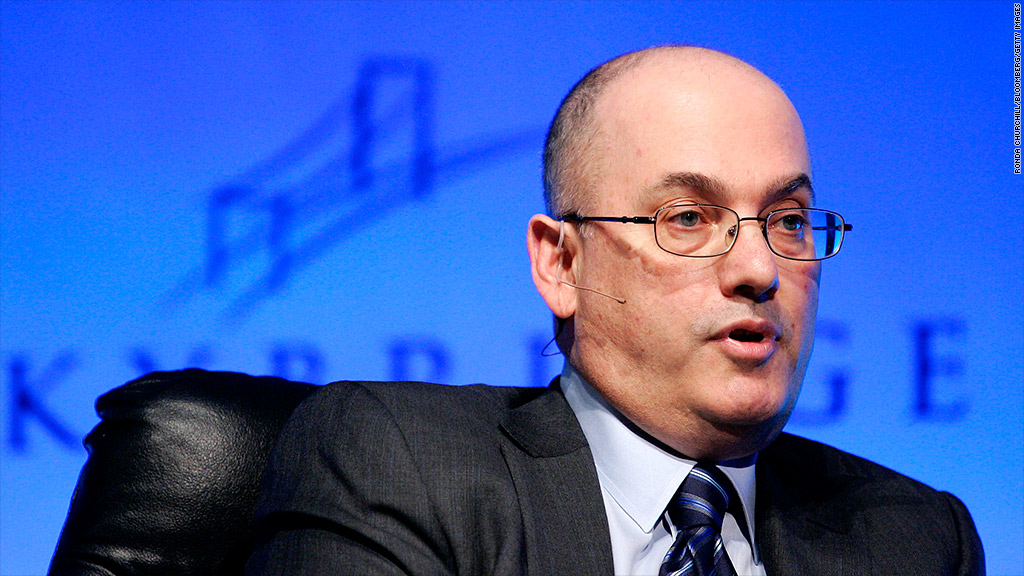 SAC Capital faces a day of reckoning Thursday, when the embattled hedge fund finds out how many investors want their money back.
Last month, SAC said it expected $1 billion to be pulled out of the $14 billion fund, according to an investor who took part in a call with the fund. The fund had roughly $6 billion of outside capital as of Dec. 31.
Hedge funds generally allow investors to file for so-called redemptions, or withdrawals midway through each quarter.
The Securities and Exchange Commission has been circling SAC for several years, and last November, the agency formally told the fund that it's getting closer to taking action against it. Several of SAC's former employees have already been charged in the SEC's $276 million insider trading case, including former portfolio manager Mathew Martoma.
A spokesperson for SAC declined to comment on the size of redemptions, but said they shouldn't have a "significant impact on our funds."
Related: SEC closer to taking action against SAC Capital
For SAC, that's more true than for most hedge funds because roughly $8 billion of the $14 billion that SAC manages is from its employees. And the bulk of that $8 billion comes from billionaire founder Steven A. Cohen.
So even if all SAC's investors wanted to run for the hills, the fund wouldn't be put out of business.
Outside investors also must wait a year to get all their money back since SAC only allows investors to take 25% of their capital out of the fund each quarter.
Still, many are wary of being tainted by their association with SAC if the fund gets charged in the insider trading case.
Last month, Citigroup (C) announced that it planned to jump ship, taking $187 million of client funds out of SAC.
"This decision follows Citi Private Bank standard procedures. It should not be construed as a statement on the merits of any outstanding legal proceedings or potential regulatory action relating to the activities of Mathew Martoma, former employee of SAC Capital," the bank said in a statement at the time.
The bank also said it would be willing to reinvest, if the investigation is "resolved favorably" for Martoma and SAC.
Another key investor has not decided yet. Morgan Stanley's Premium Partners Fund, a so-called fund of funds that manages $1 billion, has $180 million tied up with SAC, according to an investor in the fund. Morgan Stanley declined to comment.
Morgan Stanley (MS) has a bigger incentive than Citigroup to stay with SAC. It's one of five so-called prime brokers that provide SAC with lucrative support services.
None of SAC's other prime brokers -- Barclays (BCS), JPMorgan Chase (JPM), Goldman Sachs (GS) and Credit Suisse (CS) -- have investments in SAC.
Other big investors that haven't made their plans known yet: Magnitude, a $3 billion fund of funds with roughly $100 million in SAC, and Blackstone (BX), which Reuters says has $550 million invested in SAC.
Both firms declined to comment.
SAC investors have been richly rewarded over the years, with the fund generating annualized returns of more than 25%, since it was founded in 1992. In 2012, SAC logged gains of 13%, according to a source familiar with the fund's performance.
SAC has not spoken directly to its investors since a call in early January. The fund does not have another one scheduled yet, but investors expect to hear from the fund in the next few weeks.