Shares of controversial nutritional supplements company Herbalife soared as much as 17% in early trading Friday, after activist investor Carl Icahn said he'd taken a large stake in the company.
Icahn disclosed his 13% stake in Herbalife (HLF) in a filing with the SEC late Thursday.
In December hedge fund manager Bill Ackman dubbed the company a "pyramid scheme." Ackman, who has been shorting the stock, charged that Herbalife's network of distributors make most of their money by recruiting new sellers rather than by selling its products.
Herbalife denied the charge, and the price of its shares have been very volatile, falling when Ackman made new criticisms and rising as other investors, such as Dan Loeb, who runs hedge fund Third Point, disclosed they'd taken stakes in the company.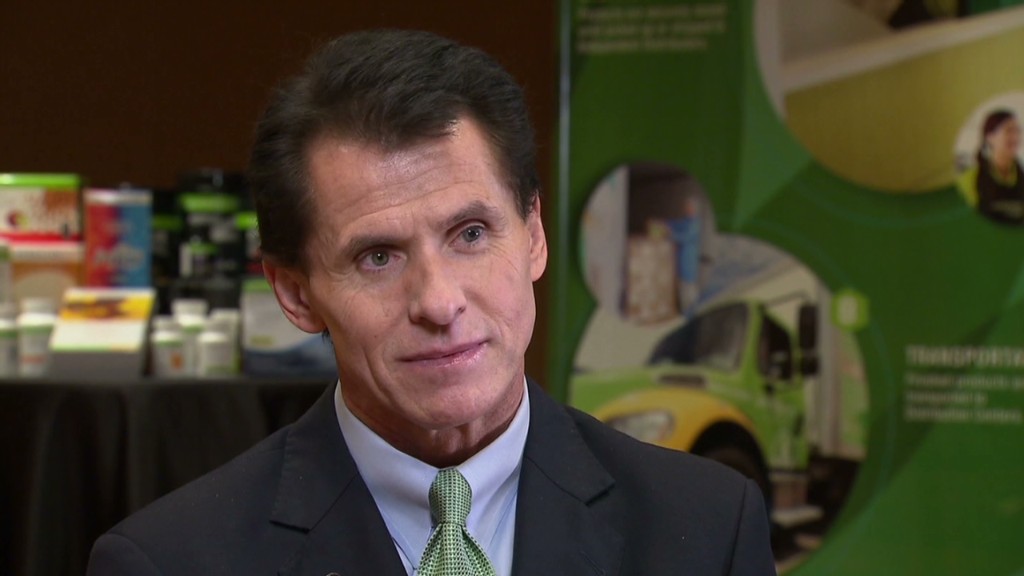 In late January, Icahn and Ackman squared off in an insult-filled debate about Herbalife on CNBC.
Icahn's filing Thursday shows most of his share purchases have taken place since that time.
Ackman issued a statement Friday saying he welcomed Icahn's investment.
"After 18 months of due diligence, we have concluded that it is a certainty that Herbalife is a pyramid scheme. Our conclusions are unaffected by who is on the other side of the investment," he said. "Our goal was to shine a spotlight on Herbalife. To the extent that Mr. Icahn is helping achieve this objective, we welcome his involvement."