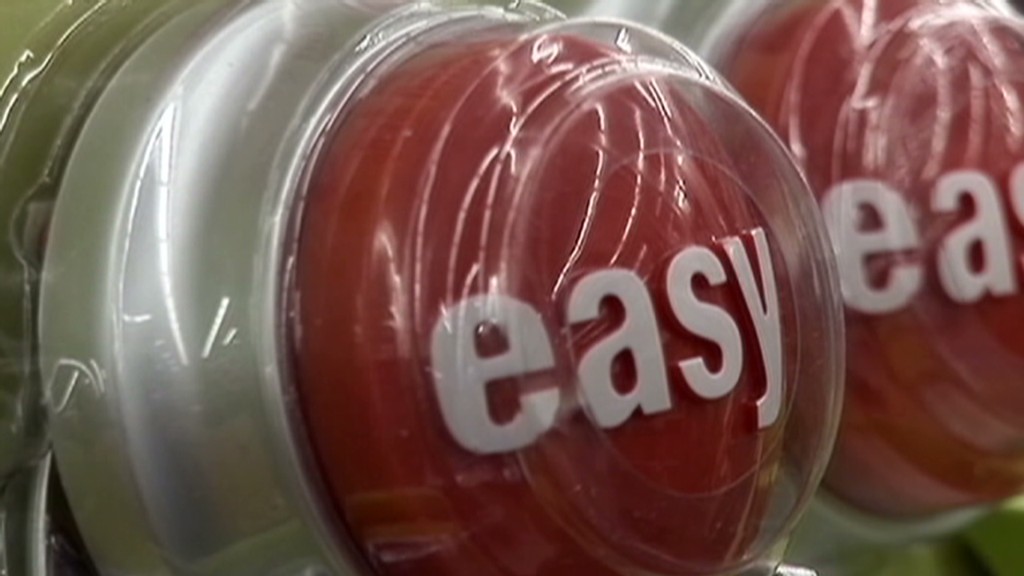 Shares of rival office supply chains Office Depot and OfficeMax soared in early trading Tuesday following widespread reports that the two companies are in merger talks.
OfficeMax (OMX) shares rallied 30%, while shares of Office Depot (ODP), the larger of the two, surged 24%.
Office Depot has 1,262 stores worldwide, 39,000 employees, and 2011 sales of $11.5 billion, the last full year for which it has reported results.
Office Max has 978 stores, 29,000 employees and 2011 sales of $7.1 billion.
The talks come as mergers and acquisitions have picked up.
Just last week, US Airways (LCC) announced a merger with American Airlines parent AMR (AAMRQ), Warren Buffett's Berkshire Hathaway (BRKA) announced it was buying Heinz (HNZ), and Comcas (CMCSA)t announced a $16.7 billion deal for the 49% of NBC Universal that was still owned by General Electri (GE)c.
Related: M&A making a comeback
Both Office Depot and OfficeMax are dwarfed by Staples (SPLS), which operates 2,248 stores worldwide and had 2011 sales of $25 billion. Staples has also face increased competition from online retailers, such as Amazon (AMZN). Staples shares were also up nearly 14% in early trading.
The merger talks were widely reported Monday, when U.S. markets were closed for a holiday.