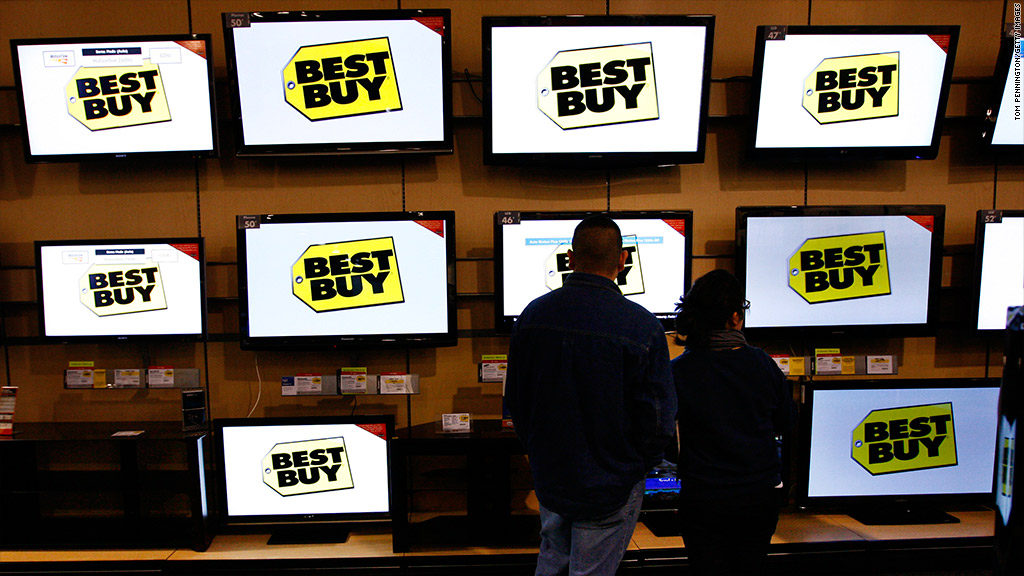 Electronics giant Best Buy is extending its price-match guarantee in an effort to stop the practice of "showrooming," where customers check out products in its stores before purchasing them online.
The chain says it will now match advertised prices from brick-and-mortar rivals as well as 19 major online competitors, such as Amazon (AMZN), starting March 3. The price guarantees will be year round and apply to virtually all items. Previously, the company's price-match policy was limited to holiday shopping periods and featured items.
While Best Buy (BBY) has been suffering from weak sales and earnings, some experts say the damage from showrooming was probably overstated.
Craig Johnson, president of independent consulting firm Customer Growth Partners, said Best Buy's former management used showrooming as an excuse for bad sales.
"That has not been helpful to them, but they have problems prior to that which has nothing to do with showrooming," he said.
Johnson said the chain also has too much retail space that came from over-expansion in the past.
"They have too many square feet chasing too few buyers," he said.
Related: Shore salesman hurt by online sales
On top of that, televisions -- one of Best Buy's biggest-ticket items -- have so much competition among retailers that there is little difference in pricing.
"The sales problem is that the TV category is a fiasco for retailers," said David Strasser, retail analyst with Janey Montgomery Scott.
Earlier this year Target (TGT) also announced that it was expanding its price guarantee year round, rather than just at the holiday period.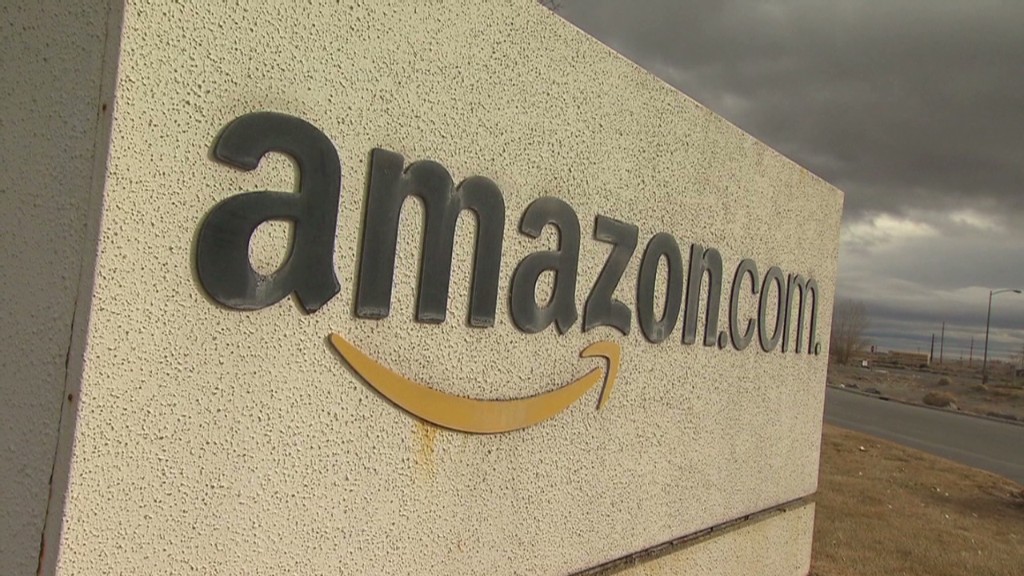 Online retailers will still have a price edge for consumers who live in states with no sales tax on online purchases, particularly if the online retailer offers free shipping.
Still, Strasser said Best Buy's price matching will likely give the company an advantage.
"It'll help the consumer confidence for their customers, and help them close some sales," he said. "I think it's a no brainer."
Shares of Best Buy were up nearly 3% on the announcement.